The Mirror 2021 | Top Stories
As a year full of controversy, uncertainty and mixed emotions finally ends, lets recap some of the top stories from this past year.
A year of confusion, disposable masks and in-person learning, 2021 was one historical year in more ways than one. As we embrace 2022 with open arms, let us review some of the most significant stories to come out of last year; from gang-related graffiti appearing on campus to a new ruling from the governor to allow for free menstrual products in restrooms starting in the 2022 to 2023 school year.
Top 10 stories of 2021:
10 | No Texas, there are not two sides to the Holocaust
The Holocaust was a horrific genocide. Six million Jews were murdered.
That's a fact everyone agrees on. Well, everyone except neo-Nazis and other Holocaust deniers.
Southlake, Texas school administrator Gina Peddy seems to concur with neo-Nazis that the Holocaust is a topic up for debate in schools. That it's a topic with "opposing views."
Peddy informed a group of Southlake elementary school teachers that if their classrooms include books and discussions on the Holocaust, then students should also be exposed to "opposing views."
After her directive was secretly recorded and posted by one of the training session attendees, Peddy explained that she was just trying to keep teachers in compliance with Texas House Bill 3979.
Signed into law on Sept. 1 by Governor Greg Abbott, the new law prohibits educators from discussing controversial historical, social or political issues. But Texas went one step further. The new Senate Bill three just put into effect on Dec. 2 restricts educators even more than Bill 3979 did. Teachers are not only restricted on what they say or don't say in the class but are also given vague information on certain subjects that they are not allowed to teach.
When these subjects do arise, the law mandates that teachers "explore such issues from diverse and contending perspectives without giving deference to any one perspective."
The only "diverse perspective" on the Holocaust is Holocaust denial. Hitler didn't kill six million Jewish people and hundreds of thousands of people who didn't fit in his picture of a perfect specimen with blonde hair and blue eyes such as homosexuals.
Texas politicians want to rewrite history.
Their goal is to erase America's real history which itself is muddled with genocide and colonization.
This both-sides-ism can also be used to justify teaching slave owners' perspectives on slavery or even denying the existence of slavery as a whole.
Lively debates in classrooms are an important part of the learning process but the Holocaust is not up for debate. Slavery is not up for debate. LGBTQ+ rights are not up for debate. Human rights are not up for debate.
Educators should be the ones shaping the education curriculum, not legislators who are out of touch with the reality of their people.
Not teaching history risks repeating it.
Do math homework. Read for English. Write history essay. Prep for club meeting. Clean the house. Get your life together!!!
This is what most high school students' daily checklists look like, and most items fail to get crossed off.
Whether it's academic responsibilities or strained relationships, teens are stressed.
More than one in three high school students had experienced persistent feelings of sadness or hopelessness in 2019 according to the Centers for Disease Control and Prevention (CDC).
Various adolescent studies have found that the pandemic has worsened these conditions, leaving teenagers more stressed and more anxious than before.
Physical distancing restrictions put in place to contain covid-19 led to widespread social isolation which has permanently changed social relations today.
Many students struggled with returning to lively social situations present at school after being away from classmates and friends.
"Being in quarantine really messed me up and destroyed most of my social skills," freshman Kevin Rodriguez said.
Some people have developed social anxiety from being away from others for so long.
New psychiatric social worker Kat Stockly, who specializes in adolescent well-being and previously worked for the Pasadena Unified School District to provide mental health services to students, is not surprised to see mental health issues arising from quarantine.
"I think a lot that I'm seeing as of right now are high anxiety being around a lot of people which makes a lot of sense because we spent a lot of time in isolation," Stockly said. "So coming back to school and being around a lot of people expecting to participate has been difficult for students, especially if you are a little introverted. It's kind of a shock to the system and it takes a lot of adjusting."
Students who may have had anxiety prior to quarantine, have witnessed their mental health worsen.
"During the pandemic I was diagnosed with social anxiety, major depressive disorder, Severe anxiety, post traumatic stress disorder (PTSD), panic disorder,and dissociative identity disorder (DID)," sophomore Winter Rivers. "Being back in school just makes me very easy to trigger."
Mental health issues arising from the pandemic have made returning to in-person learning challenging for many students.
"Although returning in person has helped me actually learn and get my grades up, it has been stressful," freshman Alexis Martinez said. "Over the pandemic, I lost my work ethic and could barely do any work because I felt so stressed and overwhelmed. That still affects me even now that we're in-person. I still have trouble completing my homework and finding the motivation to actually do it."
The majority of students are facing the same struggles while trying to adjust to pre-pandemic educational life in the midst of an ongoing pandemic.
90 percent of students have found the return to campus stressful and overwhelming according to a survey conducted by The Mirror.
"It's odd going back to old ways and now with the added stress of a pandemic. My mental health has been a roller coaster and it all depends on the week," senior Jennifer Llanos said.
Online learning was seemingly more informal than in person. Students often joined from bed while in pajamas. Classes became unengaging after staring at a screen for hours with little opportunity to collaborate or do tactile projects. Consequently, students struggle with staying motivated and keeping up their work ethic.
"Online learning was much less stressful than in-person learning," sophomore Isabell Marroquin said. "In-person classes provide teachers the chance to assign students more work than necessary. It's a lot to deal with and makes it difficult to keep motivation for school, and in general."
The lack of motivation and focus has made students stressed.
"I have been behind by a lot, I can't focus much and I tend to cry at least once a day," sophomore Shadie Galdamez said.
Covid-19 and its effects on learning aren't the only things to be stressed about.
Other factors of stress include homelife, relationships, sexuality and peer pressure.
65 percent of survey respondents cited parents as a stress factor.
"My home life with my parents is often pretty stressful, even as an only child, just to reach my parents standards," Marroquin said.
Friendships are no small trek either. 55 percent of students are overwhelmed by juggling platonic and romantic relationships.
"Just having to deal with school and juggling friendships is very hard," freshman Xavier Serrano.
Despite the challenges, students are finding ways to cope with the stress of being a teenager in extraordinary times.
"I play a lot of videos and listen to music and just doodle sometimes to help me forget all the pressure I have on myself for a little bit," senior Lilly Magee said.
A majority of students use music as an outlet for emotions.
"I tend to take a break. I distance myself for a moment and listen to music and just enjoy my own presence," Llanos said.
Some students look to nature to ground themselves.
"I try to watch the clouds just so I can focus on something that still moves but doesn't put me into a place where I want to feel out of reality," Serrano said.
Stockly recommends being present in the moment and talking things out when dealing with anxiety or stress.
"I think there is a mental aspect and a physical aspect showing in your body," Stockly said. " I think sometimes when you have a lot of anxious thoughts and you're kind of keeping it inside and internalizing it, it's a little bit harder to process. Talking about your feelings and what you're going through can really help you process and deal with the anxiety better."
It's been over a year since covid-19 forced almost everyone into mandatory quarantine. The lines defining our daily lives have blurred.
Busy malls have become ghost towns. Arenas that were packed with fans are now just empty shells of what they used to be. The routines of our normal lives seem like a thing of the past.
But all it takes is two shots in the arm to return back to normal.
Whether you have outlandish views such as "vaccines create autism" or reasonable views such as "the creation of the vaccines were rushed"; you should still take the vaccine.
Nearly $9 billion has been invested into vaccine research and development and while the rush to create a vaccine was a popular concern amongst Americans, the Centers for Disease Control and Prevention (CDC) made information regarding development easily accessible to the public. At each stage, numerous tests were conducted and required approval by multiple researchers, doctors and officials.
While I feel the CDC has done a great job at making sure the vaccines are effective and safe, our federal government has done a poor job at distribution and administration of the doses.
I definitely agree those who are most at risk should get the vaccine first. This includes police officers, firefighters, military members, healthcare workers, the elderly and those who have underlying medical conditions.
The prioritization of those in the food industry over teachers and students is concerning. I am not saying that those in the food industry are any less important than everyone else, but the need to get schools fully reopened is far more important.
Students are missing out on important lessons because teachers have been forced to reduce the amount of time they can devote to online lessons. The school day has been reduced by more than two hours and classes only meet two days a week instead of five. . High school students are being shortchanged. are undergoing their most important years before college and the information they are losing out on are what some consider to be fundamental for the rest of their lives. Preschool and elementary students are losing out on valuable social skills that can only be learned by interacting with their classmates in a class.
Getting teachers and students back in classrooms is important. Vaccines are the answer.
I am someone who would like to be back in class and participate in extracurricular activities with no fear of catching the virus and transmitting it to members of my family. I want to resume hangouts with my friends without worrying about masks and social distancing, so I decided I would get the vaccine.
The first and most difficult step in getting the vaccine was scheduling an appointment. It took about a week and I had to repeatedly refresh California's Department of Public Health website, myturn.com, the appointment scheduling site. After several error messages and unavailable appointment times, I finally got a text confirming my appointment.
I got my first dose of the Pfizer vaccine on March 10. When I arrived at the vaccination site there were foldable chairs, tents and long lines. When it was my turn, volunteers asked me to present them with an email confirming my appointment and a recent pay stub along with a letter from my employer as proof I worked in the food industry. They immediately directed me to the chairs behind them.
They asked me to keep my mask on and present a valid driver's license proving I was old enough to get the Pfizer vaccine, which is the only shot available to those 16 and older. The staff offered everyone water while they waited. Again I had to present the required documents and give my address, age and proof of employment.
Next, a nurse numbed my shoulder. I was able to get a good look at the needle. Although I typically get nervous and hate getting shots I was eager to watch as the needle penetrated the skin and the vaccine dose was injected into my shoulder. The shot felt no different than getting an annual flu shot at the doctor's office. After injecting me, the nurse filled out the CDC's vaccine information card and handed it to me to present when I got my second shot.
Next was a 15-minute supervised wait period to see if I would show any adverse symptoms. All the seats were socially distanced, with nurses checking on those whose wait time was almost completed. When I asked a nurse if I could take pain relievers such as Advil, They advised me to stay away from pain relievers, since they might reduce the effectiveness of the first dose. When the wait was over I was able to leave and head home. My only side effect was a sore arm that lasted for less than a week.
Although the process was nerve-racking and required a lot of patience, it was worth it.
It means I'm one step closer to getting back to my normal routine.
7 | Back in-person but barely staying afloat
Making my schedule was the easy part, actually doing well in the classes I chose — well that's another story.
I had gotten so used to the simplicity and informality of online learning that returning to in-person learning proved to be far more challenging than I anticipated.
Originally, I had signed up for AP Psychology along with two electives and three honors classes seeking to push myself a bit in my last year of high school.
AP Psychology felt like the right fit at the time, it's even known for being one of the easiest Advanced Placement classes. For whatever reason, I didn't consider that taking this course along with the transition into in-person learning would be a difficult task.
The first few weeks of school I was over the moon to be back in person, but I quickly realized how overwhelming and stressful it would be, especially with AP Psychology.
My days were filled with seemingly endless notetaking, anxiously awaiting a pop quiz and studying for chapter tests every week. Then I'd move on to stressing about how I can pay for my groceries and rent with only $1000 a month for an economics assignment and reading one hundred pages of "East of Eden."
It was all beginning to be too much and my grades showed for it. I was failing AP Psychology with a 47 percent and my other classes and my participation in extracurricular activities were also impacted.
We went from five-hour school days with hour-long lunches to seven-hour long days with all six periods. There was no transitory period back to in-person learning for students or teachers which definitely took a toll on my mental health.
Living in a pandemic has been draining enough and expecting students to immediately go back to pre-pandemic life is unrealistic.
We got so comfortable with how lax school had become with the past year of online learning that being back was a shock to our system.
I began to feel overwhelmed, not only was I already failing psychology with a 47 percent but it began to take a toll on my other classes as well. There simply isn't enough time in one day to do work for my other classes and be active in my extracurriculars.
After one too many emotional breakdowns I decided I needed to switch out of AP Psychology to prioritize my mental health.
While I was worried my counselor wouldn't switch me out since we were five weeks into the semester, she was very understanding.
Dropping out of my AP class was one of the best decisions I've made. While all the stress of school has not been resolved, I feel much less burdened and have more time to be active in activities that I enjoy.
I'm not the only one that feels this way. After I had switched out, half of the students in my class did as well. It was weird to see so many students in the same boat that I was but not surprising.
6 | An Asian-American student processes her volatile emotions in a letter to America after a racist incident left her shaken.
Fatima Dela Cruz writes a letter to America after a racist incident against her identity as an Asian-American left her shaken. Her attempts to process her emotions, betrayal, anger and anxiety,  into words leaves her more self-confident because of it. 
It's 10 p.m. and I'm scrolling through social media, distracting myself from the fact that I have school the next morning by watching videos about any topic from animals to the Russian Revolution. 
Ding! A notification from Instagram popped up on my screen. I see it's from one of my best friends, Rose. I have a very close friend group from middle school, consisting of me, Rose, Leah and Yamilet. Rose and I were just joking around on social media, like any other day. Right? Rose: Sorry, my little dog eater.
What? I was in a state of shock. It felt like a tsunami was about to wash over me.
But that's when I realized that stereotypical comment, paired with puppy-eyed emoticons, meant a condescending, mocking tone. I struggled to find the words to say. I felt like a metal ball going rampant in a tiny box. I just set on saying what came on my mind first.
Me: Is this a joke?
I hoped I sounded assertive. My mind felt one side experiencing absolute stillness while the other was in absolute havoc. Tick. Tick. Tick. Is what I heard waiting for the seconds to pass by, waiting for a response to come. A response comes. It's like waiting for a letter from that specific someone for 10 years and finally receiving it, but being anxious to open it. All I got was a "sorry." It was as if that "sorry" was taunting me, trying to get a reaction from me. I was livid. How are you going to use racist comments against Asians, but continuously partake in Asian culture? If I'm such a dog eater, what about your favorite singers and actors that are predominantly Asian? What about the boba you drink? How about going to Asian restaurants for a celebration? Do you only see our culture to benefit you? Do you not see our people? Everything around you involves Asian culture, how are you going to disrespect its people? How hypocritical. How annoying. Whatever.
I sneered to myself at the thought of something so stupid. Eventually, I decided to not say anything. I blocked Rose on social media. Having no one to vent my frustrations so late at night, I went to sleep. Putting it at the back of my mind, I prayed I would forget about the whole ordeal. I didn't forget. I wanted to tell Leah and Yamilet about what Rose did since they were against racism. I anticipated for them to talk to Rose about it, since all three of them go to the same school. But, I felt agitated. I was afraid of confrontation but I needed to stand up for myself and those of my race and ethnicity. For more support I reached out to my friends from school, Alexa and Ronnie.
Me: Dude. Look at this. I sent a picture of my conversation between Rose and I.
Alexa: Oh my god. What the?
Me: I know. I'm so angry.
Alexa: Fatima, that's not okay.
Me: Should I tell Rose's friends? Because I don't know anymore.
Alexa: Yeah, you should.
Ronnie: Dude what? That's so messed up. You should tell them.
Hearing this made me feel more confident. My heart was beating so fast I thought it would tear out of my chest and run a marathon. It took less than a minute for me to muster up the courage to tell Leah and Yamilet. Although the conversation between the both of them was kept short, it felt like I was talking to them for hours. Yamilet felt sympathetic for me, telling me they would talk to Rose about it and ask for an apology. Leah also felt sympathetic, but apathetic at the same time. It was just a "I'm sorry about that," then making the conversation about her. I convinced myself that wasn't true; she just felt sorry for me but didn't know how to convey it properly. Yeah they're trying their hardest. Don't doubt them. I assured myself. I just set on going to school without a second thought.
As the exhausting and repetitive routine of school finally ends, I lay on my bed for a while, thinking to myself. Then my brother bursts into the room suddenly, like always. He comes onto the bed and we talk about our day and life in general. Out of the blue, the incident pops into my head as we talk. Should I tell him about what happened? I questioned myself for a while, going back and forth. I decided to tell him because I thought I would feel better about venting my problems. I did not.
"Hey kuya, how would you feel if someone made an offensive comment towards you? "What do you mean? Why are you asking?" He was confused on why I would ask such a thing so randomly?" "Well, it's because one of my close friends called me a dog eater," I felt a lump in my throat talking about that whole ordeal again. "So? I would probably laugh at it. It's funny. I think you're just being too sensitive," he blurted out, being brutally honest. Oh. It felt like a million glass pieces just shattered. Am I really just overreacting? What if it was just some dumb joke? I changed the topic as I didn't want to keep talking about it any further. Soon, he left the room. Haah. I audibly sighed. Now what do I do? You know what? Forget about it. I don't care anymore. I felt empty, even when I vented to those closest to me, I just felt worse. Since ranting my problems out didn't help me at all, I wanted to deal with it on my own.
The next day at school, we're talking about immigration and racism in my English class. This reminded me of the incident again. Distracting myself from class, I thought about Leah and Yamilet. They preach against racism, yet when their friend is racist, they don't care? Does it only apply to those you're not close to? Racism is racism. So why do they still talk to Rose? Do they not care? "Hello Fatima? Are you there?" My classmate called out to me, bringing me back to reality. "Oh sorry, I got distracted for a second" I concentrated in class after that. Ring! The loud bell goes off as a stampedes of students run off to go home. While walking, I think of Leah and Yamilet. I didn't know whether or not to keep on talking to them.
When I'm reminded of those times I've cried at nights and felt horrible about my own identity because of what happened, it helps me feel more confident in my decision. I decided not to talk to Rose, Leah and Yamilet ever again. It would be better for me to not talk to them as it would just bring bad experiences and that they were awful as friends. Cutting them off would make me happier overall. So I did, I cut all contact with them on social media. This also motivated me to focus on my studies more and improve my grades. For the next few days, I forgot about the incident and started to see improvements in my classes. I started to feel content with how my life was proceeding.
Since then, I've met new people who I became friends with. They are of a different background than me but still treat me no less. I'm grateful for depressing experiences leading me to experiences full of joy with others who appreciate my identity and culture. The pandemic caused an explosion of racism and hatred across the nation. Especially towards Asian-Americans like myself. But in such hard times, our generation has taught that being an American is not just being born in America. Being an American is being able to unite and accept one another no matter what background, gender, sexual orientation, and religion. This togetherness is what makes America, America.
5 | Donald Trump leaves the oval office, but not before inciting a riot after Joe Biden is elected president
Eight years under the United States' first president of color were followed by four years under, arguably, one of the most controversial presidents in history. Garnering support from celebrities of the likes of Kanye West, praise from hate groups such as the Proud Boys and the infamous Ku Klux Klan and becoming the first president to be impeached twice, Donald Trump made history in the worst ways possible.
Aside from reigniting 18th century-like racism and creating a divide in America almost as big as that of the Civil War, the most significant, or shall I say, catastrophic, impact former President Donald Trump made came about on Jan. 6, 2021 after, then President-elect, Joe Biden's electoral votes were in the process of formally being confirmed by Congress. During the formalization process, Trump held a final rally he called the "Save America" rally at which he spoke to thousands of his own supporters about how the 2020 election was "stolen by emboldened radical-left Democrats" and demanded that Congress reject Biden's victory.
The words of Donald Trump that stuck with the angry mob of attendees, that then walked to the Capitol and breached police perimeters, were "If you don't fight like hell, you're not going to have a country anymore". As the electoral votes were being counted, the mob broke into the capital building itself, injuring 138 police officers and resulting in the deaths of four officers in the process, and began to vandalize, loot and even occupy Senate chambers.
Trump reportedly resisted sending the National Guard and failed to issue any form of comment asking his supporters to stop until later that evening when he uploaded a Twitter video where he doubled down on his claims that the election was fraudulent, but that his supporters should "go home in peace". By mid-evening, the capital was cleared of rioters and on the morning of Jan. 7, 2021, President-elect Biden and Vice-President-elect Kamala Harris were confirmed to their new positions.
A week later, Trump was impeached Trump for incitement of insurrection, but was acquitted. The House approved a select committee with seven democrats and two republicans to investigate the event. The U.S. Attorney's office worked tirelessly to charge as many individuals as they could and with the help of the FBI, 727 rioters have now been identified and charged.
4 | LAUSD issues vaccine mandate, then seemingly undoes it as two new covid variants appear
500 teachers fired and 34,000 students would potentially become displaced. LAUSD's school board voted unanimously to fire 496 employees who refused to comply with the district vaccine mandate. While the deadline for LAUSD employees to be fully vaccinated against the covid-19 virus was Nov. 15, 2021, district guidelines set forth by LAUSD meant that all students eligible for the covid vaccine must be fully vaccinated by Jan. 10, 2022.
While the district seemed firm on their decision to have all eligible students vaccinated by the end of winter break, four weeks before the deadline the school board seemingly went back on their decision. Despite the introduction of two highly contagious versions of the covid-19 virus, LAUSD delayed the transfer of 34,000 students and extended the vaccine deadline until the beginning of Fall 2022.
3 | LAUSD fails to follow through in issuing extra school police after threats of violence were made against the school
"The safety and well-being of our students and employees is of utmost importance", read a line in an email issued on Thursday, Dec. 16, 2021, by LAUSD's Interim Deputy Superintendent, Pedro Salcido, to students and their families.
A TikTok "trend" referred to by some as the "shoot up your school challenge" supposedly called for shootings and bombings to occur at schools across the United States on Dec. 17, 2021. As a result, posts urging students to stay home on Friday, Dec. 17, began to circulate online in order to bring awareness to the possible acts of violence.
LAUSD, in coordination with the Los Angeles School Police, investigated the credibility of threats and determined that "there is no reason to believe our schools are in any danger".
While the timing of these threats of peculiar, especially considering the fact that students are taking exams just days before winter break, I feel as though LAUSD has failed to ensure students feel safe on campus.
Two weeks prior to this newest threat, the creation of an Instagram account on Dec. 3 with the username "vnhs_burnn", made students at VNHS evermore fearful of an event that could possibly endanger the safety of those on campus. In an email to students, faculty and parents, Principal Lourdes De Santiago attempted to reassure students that a thorough investigation by law enforcement found that the threat was not credible.
Despite both instances in which the district tried to reassure students that the campus would be safe with increased security, attendance plummeted. For students and parents alike who arrived at school expecting, on both occasions, were both scared and frustrated by the lack of school police that were promised to families.
2 | Gang-related vandalism spotted on campus
From the walls of the science and art buildings, to the grounds surrounding the small gym, students and staff arrived at school on Sept.15 to discover the campus tainted with graffiti. This observed defacement consisted of undecipherable lettering and has been confirmed to have included gang-related taggings that marked one of the local gangs situated in the Van Nuys area.
Dean Brian Acosta was immediately notified of the vandalism present on campus and was responsible for the calling of its erasure. Within a matter of days, the various graffiti was completely and thoroughly painted over.
"It's important to remove it as soon as possible and see to it that a solution to keep it from continuing is found," Dean Acosta said.
Shortly after this event, additional portrayals of graffiti were noticed in the morning before school on Sept. 24. It was discovered surrounding the southern stairwell of the English building and was successfully concealed with paint by the second period.
Lamentably, the individuals who committed these deeds have not yet been identified, and the time during which the operations occurred has not been determined.
A multitude of the school's faculty has expressed negative criticism regarding this case of debasement. The distasteful scrawl witnessed by English teacher Mr. Christopher May was located by the bottom of the westside stairwell of the building in which his classroom is ensconced.
"It is demoralizing and dangerous for students who are on campus," Mr. May said. "The majority of students want to be in a safe environment so that they can learn. When only a few bad actors perpetrate graffiti or exhibit any kind of destructive and defacing behavior, it demoralizes the students who are here to learn and creates an environment where they don't feel safe. When that happens, students lose respect for adults who are supposed to be there looking out for them."
Despite his feelings of discontentment in relation to the length of time taken for the school to respond to the glaring dilemma, Mr. May meticulously acknowledges the multitude of predicaments and complications the staff has been striving to manage and resolve amidst the ever invasive covid-19 pandemic.
"The tagging I saw took a couple of days to get covered, which was unfortunate," he said. "I would have appreciated a quicker reaction time on the painting and also on dealing with the recalcitrant behavior. However, I know that the administration and the staff are dealing with a lot of stuff right now."
Fortunately, as a result of the repetition of these incidents, the school deans have adapted their processes with the intention of responding to such happenings in a quicker fashion; this change has proved to be effective.
After noticing prominent changes in student's behavior proceeding a virtual assembly which took place on Sept. 17, Mr. May speculates that such defacement of school property would not be occurring if issues concerning safety, responsibility and respectfulness had been recognized earlier in the school year.
"A day after students were informed not to wear hats at school that were not connected to Van Nuys High School, it stopped," he said. "Kids get the message, and kids really do want to be in a safe environment, they want to learn and they want to do well. It's only a few kids that are causing problems that we need to identify quickly and address whatever it is they have going on."
It has been deduced that the considerable transition between online and physical school has evidently had a direct influence on adverse improprieties among students.
"Prior to leaving campus in March of 2019, graffiti did not often happen," Mr. May said. "What we are experiencing now with a lack of safety and discipline can be traced to the fact that we have almost two and a half years worth of students who have not been on a high school campus, who have not had expectations and certain acceptable behavior standards presented to them.
Mr. May strongly believes that with the guidance of principled and respectable leadership figures, students will be motivated to participate in productive activities that benefit the community as opposed to unavailing and antagonistic pursuits.
"It is our duty as adults, both administrators and teachers, to establish a proper set of guidelines and expectations, and then enforce them," he said. "If we do that, then I think much of the challenges we have been facing will be stemmed."
Appertaining to the overall despondent impact of such vandalistic acts, Dean Acosta too emphasizes the importance of conducting oneself with an affirmative demeanor.
"The presence of such graffiti on school grounds makes it look ugly, uninviting and creates a negative environment," Dean Acosta said. "This is our second home, so we should take care of it and try to make it a better place."
1 | A step toward menstrual equity
Marcela Aguirre Aguilar sits in class, jotting down notes on her desk as her teacher drones on about the lesson. Everything's fine, until she feels that familiar, stabbing ache in her lower abdomen. A sense of dread creeps over her as she uncomfortably shifts in her seat, hunching over in pain.
Squeezing her eyes shut, she raises her hand.
"May I go to the nurse's office? I feel sick."
The teacher nods and she rushes out the classroom, sprinting all the way across campus and glancing at the bathrooms as she passes by.
She groans, wishing that it didn't take so much effort to find period pads around campus. The prospect of having free pads or tampons available at any moment seemed like a dream to Aguilar.
That dream would soon become reality, with the new law passed by Governor Gavin Newsom requiring public middle, high schools and colleges in California to stock free menstrual products in women's, men's and all-gender restrooms starting in the 2022 to 2023 school year.
"I like this law because I feel as though they should be more accessible," Aguilar said. "Before, they only had them in the nurse's office, and I had to ask other people for them, which was an inconvenience. I'd rather walk a few feet to the bathroom to retrieve them, than bleed in the halls walking to the nurse, or begging someone to give me a pad."
According to Gayle Pollard-Terry, a Deputy Chief Communications Officer for the Los Angeles Unified School District, the products will be fully funded by LAUSD, who will then seek reimbursement from the state.
Principal Lourdes De Santiago finds it beneficial to have period products available in bathrooms, as that makes it easier for people to obtain them in case of emergencies.
"If it's free, I don't see why not," Principal De Santiago said. "I think that will be great because it's important. Sometimes, when you're in the restroom and suddenly have a need, you have to go to the nurse's office, as opposed to just having it right there and then. As a mother of two girls, I think it would just be more convenient."
In a survey conducted by OnePoll, a survey-led marketing research company specializing in online and mobile polling, and commissioned by INTIMINA, a global brand that's creating a line of health products for menstruators, the average menstruator allocates at least $13.25 monthly on period products. 69 percent of its respondents feel that menstrual products are costly.
Likewise, Junior Janelle Castro feels most period products are not affordable. She sympathizes with students at school who struggle financially and are hindered from getting menstrual products. With the new law taking effect next school year, Castro is optimistic that it would aid students concerned about such expenses.
"I think it would be awesome," she said. "There's obviously some people in school who struggle to afford menstrual products since they're really expensive."
Some students who currently learn from home, such as junior Jen De Rosales, feel that they aren't as affected by the new law. Despite this, they're at ease knowing that people at school now have menstrual products close at hand whenever they need them.
"I feel much better about it, as it gives people with periods a chance to get the necessities they need to take care of themselves," De Rosales said.
Fatiah Lawal, the Co-President of Operation Period, a club working toward menstrual equity and accessible period products, is similarly supportive of the new law. The aspect of having free menstrual products on campus is a goal her club has been trying to achieve for the longest time.
"Periods are something you can't control," Lawal said. "I know some people who get their periods in the middle of class and don't have any pads, so they have to use toilet paper temporarily, or are forced to go all the way to the nurse's office to grab one. It's inconvenient and distracting."
She strongly believes that schools should realize the importance of menstrual products, as they are just as essential to people's health as bathroom products.
"Pads are a necessity just like paper towels and toilet paper," Lawal said. "Young menstruators shouldn't have to stress about getting menstrual products and should focus on learning instead, which is what should be happening at school."
Leave a Comment
About the Contributor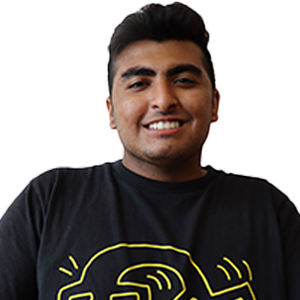 Shaan Bhatia, Online Editor-in-Chief
Shaan Bhatia is the Online Editor-in-Chief for
The Mirror
. He is a senior in his second year of publication. Shaan
 has previously worked on other publications at his previous school as both an editor and a business manager. Outside of school, Shaan continues working on his pilot's license, taking his car for long drives along Pacific Coast Highway, writing for his personal car blog and watching sports.