A step toward menstrual equity
New law passed by Governor Gavin Newsom requires all public California middle schools, high schools and universities provide free menstrual products in bathrooms starting next school year.
Marcela Aguirre Aguilar sits in class, jotting down notes on her desk as her teacher drones on about the lesson. Everything's fine, until she feels that familiar, stabbing ache in her lower abdomen. A sense of dread creeps over her as she uncomfortably shifts in her seat, hunching over in pain.
Squeezing her eyes shut, she raises her hand. 
"May I go to the nurse's office? I feel sick."
The teacher nods and she rushes out the classroom, sprinting all the way across campus and glancing at the bathrooms as she passes by. 
She groans, wishing that it didn't take so much effort to find period pads around campus. The prospect of having free pads or tampons available at any moment seemed like a dream to Aguilar.
That dream would soon become reality, with the new law passed by Governor Gavin Newsom requiring public middle, high schools and colleges in California to stock free menstrual products in women's, men's and all-gender restrooms starting in the 2022 to 2023 school year. 
"I like this law because I feel as though they should be more accessible," Aguilar said. "Before, they only had them in the nurse's office, and I had to ask other people for them, which was an inconvenience. I'd rather walk a few feet to the bathroom to retrieve them, than bleed in the halls walking to the nurse, or begging someone to give me a pad." 
According to Gayle Pollard-Terry, a Deputy Chief Communications Officer for the Los Angeles Unified School District, the products will be fully funded by LAUSD, who will then seek reimbursement from the state. 
Principal Lourdes De Santiago finds it beneficial to have period products available in bathrooms, as that makes it easier for people to obtain them in case of emergencies. 
"If it's free, I don't see why not," Principal De Santiago said. "I think that will be great because it's important. Sometimes, when you're in the restroom and suddenly have a need, you have to go to the nurse's office, as opposed to just having it right there and then. As a mother of two girls, I think it would just be more convenient."
In a survey conducted by OnePoll, a survey-led marketing research company specializing in online and mobile polling, and commissioned by INTIMINA, a global brand that's creating a line of health products for menstruators, the average menstruator allocates at least $13.25 monthly on period products. 69 percent of its respondents feel that menstrual products are costly.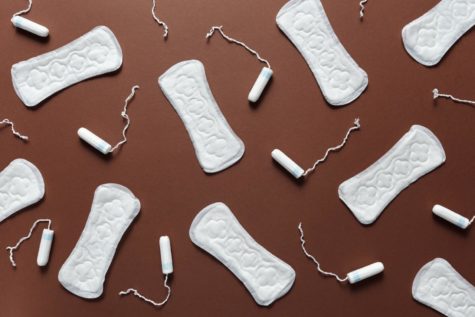 Likewise, Junior Janelle Castro feels most period products are not affordable. She sympathizes with students at school who struggle financially and are hindered from getting menstrual products. With the new law taking effect next school year, Castro is optimistic that it would aid students concerned about such expenses.
"I think it would be awesome," she said. "There's obviously some people in school who struggle to afford menstrual products since they're really expensive." 
Some students who currently learn from home, such as junior Jen De Rosales, feel that they aren't as affected by the new law. Despite this, they're at ease knowing that people at school now have menstrual products close at hand whenever they need them. 
"I feel much better about it, as it gives people with periods a chance to get the necessities they need to take care of themselves," De Rosales said.
Fatiah Lawal, the Co-President of Operation Period, a club working toward menstrual equity and accessible period products, is similarly supportive of the new law. The aspect of having free menstrual products on campus is a goal her club has been trying to achieve for the longest time.
"Periods are something you can't control," Lawal said. "I know some people who get their periods in the middle of class and don't have any pads, so they have to use toilet paper temporarily, or are forced to go all the way to the nurse's office to grab one. It's inconvenient and distracting."
She strongly believes that schools should realize the importance of menstrual products, as they are just as essential to people's health as bathroom products. 
"Pads are a necessity just like paper towels and toilet paper," Lawal said. "Young menstruators shouldn't have to stress about getting menstrual products and should focus on learning instead, which is what should be happening at school."
Leave a Comment
About the Contributor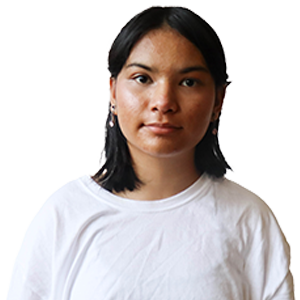 Angelica Venturina, Current Events/Features Editor
Angelica Venturina is a Current Events/Features Editor for
The
Mirror
. She is a junior in her second year of journalism. Outside of publication, she enjoys video editing and reading manga. She occasionally bakes, watches anime and listens to K-R&B and alternative pop music. Currently, she is involved in the Red Cross Club as a volunteer for the West Valley Youth Corps. Angelica plans to attend a four-year university after high school and pursue a career in nursing.