5 MINUTES WITH…
Yearbook Editor-in-Chief

Senior Fatiah Lawal talks about her daily routine, desire to travel home to Nigeria and current fixation with late 2000s Disney movie soundtracks.
At the age of eight, Fatiah Lawal moved from Nigeria, Africa to Los Angeles. She then attended James Madison Middle School as a Medical Magnet student. Currently in her last year at Van Nuys High School, Lawal busies herself with a variety of extracurriculars like Dance Company and Math Club. Other activities she participates in include being president for a non-profit organization and club she started called 'Operation Period', working with a school club that helps give STEM access to low income areas called 'I Too Can Stem' and being Editor-in-Chief for Yearbook. In the future Lawal hopes to travel back to Nigeria in hopes of reconnecting with her mother's family and childhood, but as of now, she's looking forward to studying coding at college after graduation. 
1) How do you start your day?
"I wake up at 5:30 a.m. everyday and usually hop into the shower. I shower the night before, so I hop in there just to freshen up and wake up. I cook my family breakfast before I go to school and make my lunch and pack my breakfast, which I eat during nutrition. Once everything is ready, I either take the bus to school or my brother drops me off. It just depends on his schedule."
2) What do you value most in a friend?
"Someone who is really honest, has a great sense of humor and knows how to connect. Just someone I can go to when I need advice, but also be straight up with me and keep me in check."
3) What's a skill that you would like to learn?
"I would like to learn how to code, just for fun. I sort of know how to, but not intensely and I would like to further that. That is what I'm going to college for, so maybe I can learn then. I also want to learn how to do a backflip. I was learning it when I was in cheer for a while in freshman year. I was learning how to do a back handspring and never got to learn how to do a backflip. If I ever have time, then I would love to get back to it."
4) If you could travel anywhere in the world, where would you go?
"I would like to go back home (Nigeria). I haven't been there since I was eight. I would like to go there to visit my mom. I like to visit her burial. I would like to go back as a teenager or as an adult and see my mom's family in person because I haven't seen them since my mom passed away. I'd just like to see everyone since I don't really remember everything back when I was kid." 
5) What's your current favorite piece of clothing that you own?
"I just bought these new overalls and I really like them. I wear them with everything. I also like these new earrings that my friend, Ani, got me. I like tiny earrings and she got them for my birthday. She remembered that I said that I wanted tiny earrings, so it's a good memory."
6) What holiday do you look forward to the most?
"Maybe Thanksgiving. It's just time with family and being thankful, I like that. My sister comes back from college and I get to see everyone. It's like that one day where everything is kind of chill and it's cold, so you're snuggled up and wearing warm outfits."
7) Where was the best vacation you've ever taken?
"The only place I've ever been was Nigeria, where I was born, and here. I go on small vacations. I've been to Big Bear once, which was kind of nice, but I'd like to go on more vacations as I become a citizen and get that stuff straightened out."
8) What's heavily played on your music playlist right now?

"I've been listening to the songs from 'Camp Rock'. I listen to them when I'm doing my homework and they motivate me. It's nostalgic. If we're getting really serious, I just started listening to the new song from 'Euphoria' called 'I'm Tired'. I've also been getting into Amy Winehouse. I've always listened to her, but I've been listening to her even more. I obviously listen to my favorites, like Rex Orange County and Willow Smith. I don't have a specific artist; they range from Rex, to Willow, to 'Camp Rock' or 'High School Musical'. Yesterday, I was just listening to songs from 'Teen Beach Movie.'
View Comments (1)
Your donation will support the student journalists of Van Nuys Senior High School. Your contribution will allow us to purchase equipment and cover our annual website hosting costs.
About the Contributor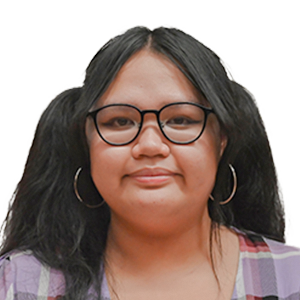 Allison Antonio, News/Features Editor
Allison Antonio is the News/Features Editor. She is a senior in her second year of journalism. Aside from writing articles, she bakes and reads mystery novels. She enjoys bullet journaling about her day and listening to music. Her playlist is filled with K-pop, especially the group "Stray Kids." She plans to attend an in-state college to support her younger sister while she finishes school.