5 MINUTES WITH…
St. Jude Club President

Tanni Nandi shares how she joined the fight against childhood cancer by starting fundraisers, joining service projects and making toy donations to children in need.
Senior Tanni Nandi has made it a mission to be involved in her school community. Previously serving as the Sophomore Board President, she is currently the president of two clubs, Leaders with PoTEENtial and St. Jude.                                                                                                                                                                                            
1.What exactly is the St. Jude Club ?
"The St. Jude Club is a chapter under the St. Jude Hospital Organization, which is based in another part of the United States. Basically, this club chapter focuses on raising awareness, making fundraisers and raising money for children who face cancer throughout the world. Families don't receive any hospital bills, and are supported by the club."
2. What are your main goals for this club ?
"Our primary goals are to raise awareness for all the types of cancers that children face because there's so many kids that are affected, who go unnoticed. We're trying to do a variety of service projects, raise money through the fundraisers at our school and build a community of students who are willing to help out children. Since we have students who want a career involving kids and the medical field, we have career events along with partnerships."
3. Is there a certain motto that drives you to help these children?
"A quote that is circulating around this organization is 'families never receive a bill', meaning families can support their children without worrying about the aspect of money. They can always be by their children's side, since the finances are always covered."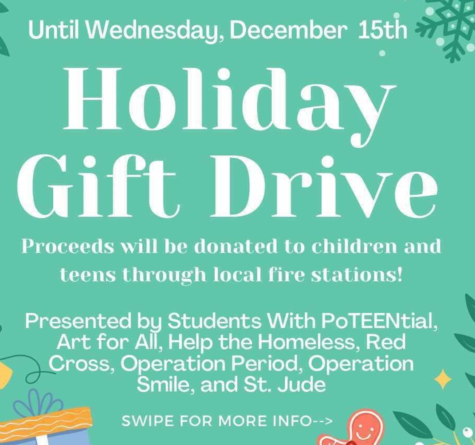 4. What are your current plans with the club?
"Since it's the holiday season, our club is deciding to focus on a holiday toy drive. We recently did a partnership along with other clubs and we're trying to raise awareness through this toy drive by putting posters up around the school and accepting toy donations from multiple classrooms and students to give to these children."
5. What led you to being a part of the club ? 
"My friend Angelina Moreno, who is also a St. Jude President, had similar interests as me in terms of the medical field and helping kids. We heard about St. Jude and became supporters of the St. Jude organization, so we decided to make this club by raising awareness in our school and community for the children."
6. How have you created an impact by being in the club?
"Through the school projects. We did a lot of campaigns such as the 'Gold for Gold' campaign, which raises childhood cancer awareness in the month of September. We also do workshops with students who are able to give presentations on certain types of cancers."
Leave a Comment
About the Contributor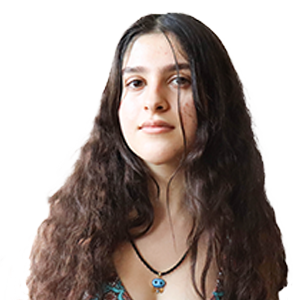 Angelina Kanno, Staff Writer
Angelina Kanno is a Current Events/Features writer. She is a junior in her first year of journalism. She enjoys writing poems and cooking — specifically a variety of pastas — in her free time. Her playlist is filled with 80s rock, especially music by Fleetwood Mac. Her favorite movie is "Star Wars: Episode III - Revenge of the Sith" because of its medieval setting and extravagant jewels. Angelina plans to major in forensic psychology at a four-year university to study the link between criminal behavior and mental disorders.