Mr. Michael Levy: Guiding Students to Success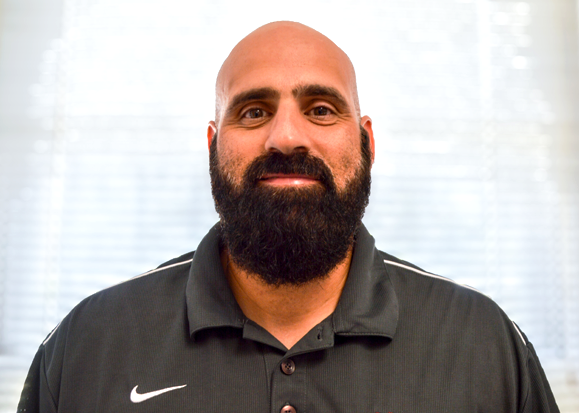 Mr. Michael Levy is the new VNHS residential counselor, the former administrative position of retiree, Mrs. Burns.
Mr. Levy mainly deals with programming and scheduling classes for students to make sure they aren't missing any requirements. He also makes sure that seniors are on track and can earn enough credits to graduate and enter college. He can be seen supervising students in the quad during nutrition and lunch as well.
Having been in education for 18 years, Mr. Levy has interacted with students over time and wanted to help them out as much as he can.
Before joining the Wolfpack, he taught at Fulton Middle School, North Hollywood High School, and Monroe High School, where he taught various subjects, including Health, Physical Education and Life Skills.
Joining the Van Nuys administration in 2007, Mr. Levy fulfilled his initial career choice as a basketball and football coach at the school.
Last year, when he was a testing coordinator, Principal Yolanda Gardea offered him the position of Residential Counselor. This was due to former counselor Ms. Burns departing from the school.
Now entering the new school year of 2018-2019, Mr. Levy is now responsible for almost 460 students consisting of the 10th, 11th and 12th graders in the residential magnet. Compared to his previous coaching profession, he now faces a greater challenge with a bigger responsibility.
"There's a lot more work to do," Mr. Levy said. "There's a lot more hands-on stuff to do. It's a much bigger learning process."
The work environment has also changed around Mr. Levy regarding his relationship with students. Rather than calling parents to talk about their child's behavior as a P.E. teacher, he is now involved in interactive one-on-one discussions in which students choose to speak with him about their classes.
His relationships with teachers and counselors have remained the same, considering how he has been a part of the administration for almost a decade.
Currently, Mr. Levy is focusing on his new job as the residential counselor and hopes to help out students and maintain the safe environment of VNHS.
"There are people here to help you. There's me, Ms. Gardea, Ms. Phillips. Everyone is here to help," said Mr. Levy. "Once you get to college, you're not going to have that help again. Take advantage and make sure that you do what you have to do so that you can move on."