Ms. Nancy Navarrete: Passion for Research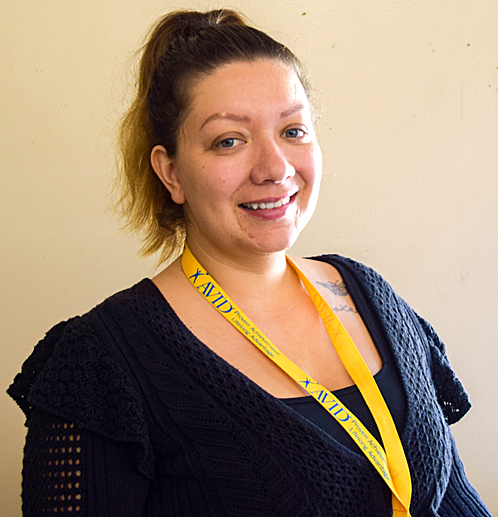 New ninth and tenth grade English and AP Research teacher, Nancy Navarrete, has been interested in research since day one.
Her passion was ignited in high school where she was drawn to feminist theory and perceptions of women throughout societies.
She maintained this interest as she completed her Master's Degree in British and American literature at New York University. For her master's research paper, she focused on Post-Colonial and Latin American images of women from a feminist perspective.
Her own Hispanic culture connected her to her topic.
But she soon realized that research and theories were not enough to make the significant impact she sought to make.
"I wanted to work with people—real people, and with my advisor at the time, we used to talk about affecting change. We loved to talk about theory, but I felt there was no real impact unless you were working directly with people."
As a result, she decided to transition to teaching.
Initially, she worked at smaller schools, ultimately deciding to make the move to Van Nuys due to a recommendation by her close friend, math teacher Ms. Milagro Medrano.
Although Ms. Navarrete is a veteran teacher, VNHS is a different experience for her.
"This is a big school; it has all these different magnets and all these programs going on. I wanted different opportunities and experiences."
At first the size of the school was a bit intimidating.
"It feels kinda lonely because everyone's on their own, so it's different from the small school setting where everybody knows each other," she said.
"I think that my fear was just being lost in the system, not knowing how to put my best foot forward and how to support students here because I would feel very alone."
Despite her fears and worries, Ms. Navarrete is very excited to teach at VNHS. She has received tremendous support from students and fellow staff.
"It's such a great place to be," she said. "It's very calm, serene and everybody's very friendly."