5 MINUTES WITH…
History Teacher Mr. Robert Docter

"My grandpa has given me many, many pieces of advice, including the value of being assertive but also listening to others. I try to practice it with everybody I interact with."
Growing up in Los Angeles, Mr Robert Docter has always been enamored with the idea of guiding and helping the youth in the area in any way possible. With this agenda in mind, he set out on his journey of becoming a teacher. After graduating from high school, Docter went to the University Of California, Los Angeles (UCLA) where he majored in history and psychology. He heard of a job opening at Van Nuys High School, and immediately jumped on the opportunity after hearing his friends discuss its diverse population and positive school environment. He is now in his third year of teaching on campus and has fallen in love with teaching, hoping to continue it for a long time.
1. What's one thing people wouldn't know about you from first glance?
"I have a twin sister. In my free time, I like biking."
2. Who's your favorite artist or band and why?
"The American indie rock band 'Big Thief.' It's a very lyrically good band."
3. What is the most adventurous thing you've done in your life?
"I went on a full-day hike in the Santa Monica mountains without a trail to follow with a group of people when I was 18 years old and we almost fell off a cliff. It was scary because we didn't realize at the time where we were as we slipped down this hill. I had grabbed onto a dead tree branch from a bush and didn't see anything in front of me. But when we continued hiking and looked back at where we had been, we realized that ten feet in front of that bush was a 50 foot cliff."
4. How would you define yourself in three words?
"Integrous, thoughtful and a learner."
5. If you could switch lives with one person for a day, who would it be? Why?
"Eric Garcetti. He's the mayor of Los Angeles and he sees an angle of the city I was born and raised in, in a completely different way. It would be interesting to be able to see through that kind of angle."
6. What's one thing you've always wanted to try but you've been too scared to do? 
"Skydiving. I have always wanted to do it, but my friend had a near-death experience while skydiving, and so that scary thought is always in the back of my mind."
7. What is a superpower you wish you had?
"The invisibility blanket from 'Harry Potter' would be kind of cool to have. Using this, I would like to go to a dangerous part of the world to just kind of examine and look at it without having to be wary of threats."
8. What's the best piece of advice you've received as a teacher?
"My grandpa has given me many, many pieces of advice, including the value of being assertive but also listening to others. Combining these two was a challenge for me, but I have learned that listening is a form of love and I try to practice it with everybody I interact with."
Leave a Comment
About the Contributor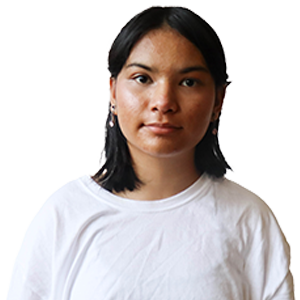 Angelica Venturina, Current Events/Features Editor
Angelica Venturina is a Current Events/Features Editor for
The
Mirror
. She is a junior in her second year of journalism. Outside of publication, she enjoys video editing and reading manga. She occasionally bakes, watches anime and listens to K-R&B and alternative pop music. Currently, she is involved in the Red Cross Club as a volunteer for the West Valley Youth Corps. Angelica plans to attend a four-year university after high school and pursue a career in nursing.