The holiday concert shines a spotlight on new musicians
Students of all grades and skill-levels show off their hard work in the very first Music Department performance on Friday, Dec. 3.
As a way to give the beginning musicians the spotlight, Performing Arts Magnet Coordinator Ms. Fanny Arana and Music Teacher Ms. Jennifer Bellusci hosted The New Musicians Holiday Concert on Friday, Dec. 3 during the fourth period. 
The event featured various groups taught by Ms. Bellusci such as beginning orchestra, two beginning ukulele classes, an advanced ukulele ensemble and various soloists performed before a crowd of students and family members in the auditorium during Period 4. 
Beginner strings musicians played two pieces called "Mississippi Reel" and "Impulse". Soloists include sophomore Bella Mokhtari, junior Alex Ortega Dela Rosa and senior Jorge Menjivar-Garcia. 
Ms. Bellusci's advanced ukulele ensemble performed "How Far I'll Go" from Disney's "Moana," with Haley Barberan on vocals. 
Two separate beginners ukulele classes played Christmas songs such as "Bell Carol" and a jazzy version of "Jingle Bells." Soloists junior Mark Perez and senior Csarina "Nina" Jarencio had a chance to shine during "Jingle Bells."
Other soloists performed separately on guitar. Senior Haley Barberan covered "17" by Pink Sweat$, Senior Brian Velasco played the guitar riff of "Heart of Gold" by Neil Young and Sophomores Mouhamadou Diam and Nasim Abdul-Malik performed a duet guitar cover of songs from  "Legend of Zelda." 
While different from the Holiday Concert scheduled during Finals Week, it helped beginner students to learn and experience taking center stage and playing before a crowd. 
"I love when the light bulb goes on for students. " Like in the auditorium with beginning orchestra, I've been talking about a  certain type of musical resonance and it's hard to experience it in a room because it just doesn't have the resonance, so when we got out there, and I kept, saying 'Let's go,' finally they got it and everyone's eyes just wentーthat's what it's supposed to sound like, that is the moment, it's so fun! So fun to see the light bulb," Ms. Bellusci said. 
Each student had a purpose being part of their respected group. Whether it's the backup, the melody, or soloist, students have practiced for weeks, some months, to secure their spot in the performance. 
"I loved the whole experience. Just seeing the crowd and playing for them was really fun." Perez said. 
While the arson threat from the night before left many students incapable of going to school, the remaining students managed to pull it off, others even substituting for missing soloists. 
"Despite the fact that I have not performed on stage for two years, I felt glad to be back up there." "I am very proud of myself for pushing through all the anxiety performing can give oneself after not being on stage for a while,"  Barberan said.
The New Musician's Holiday Concert won't be the first performance these students will experience this school year. It allowed musicians of various skill levels to showcase their talents and hard work before a crowd. It also gave the attending students of VNHS a taste of what the rest of the music department has to offer.
Leave a Comment
Your donation will support the student journalists of Van Nuys Senior High School. Your contribution will allow us to purchase equipment and cover our annual website hosting costs.
About the Contributor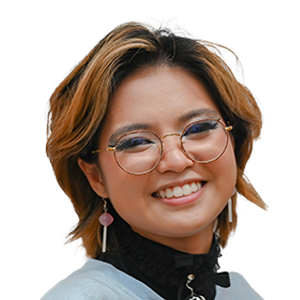 Beverly Regino, Creative Director
Beverly Regino is the Creative Director for her third and final year in journalism as a senior. She is in charge of photography, layout, graphic design, and social media. An artist at heart, her main passions include drawing, painting, and dressing up, with a side of playing single-player story-driven video games and listening to music. After graduating, her goal is to get into either college: ArtCenter College of Art and Design or Laguna College of Art and Design and pursue a job as a concept artist for video games and film. But of course, her main dream consists of owning at least two high-quality light sabers and running away into the sunset with the love of her life, Bella, her white chihuahua.