Good Morning Van Nuys!
Morning announcements make the transition to live broadcasts.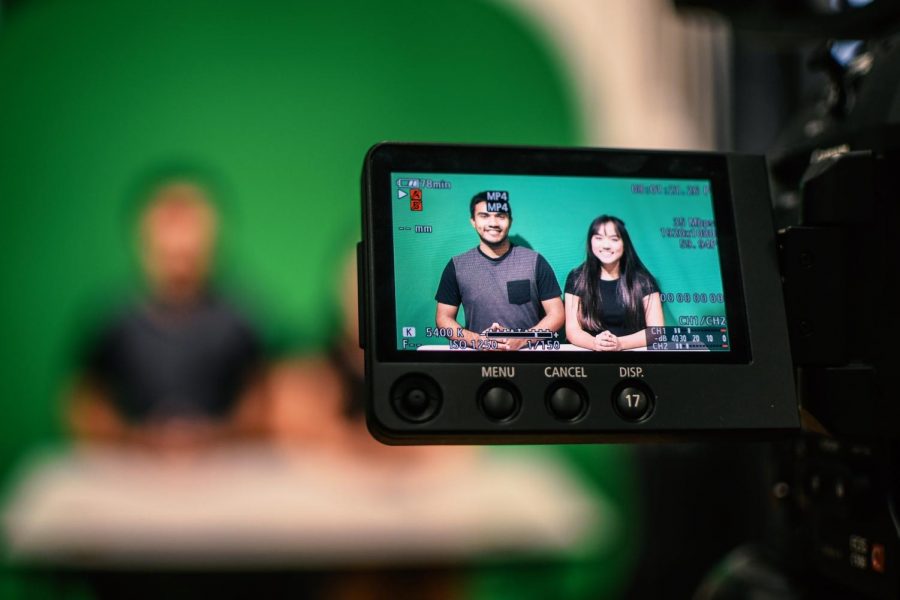 Across campus during Breakfast in the Classroom (BiC), over a hundred Promethean boards tune in to the Van Nuys High School channel on YouTube to play a live broadcast. 
The intro rolls and an animated school logo sweeps across the screen accompanied by upbeat music. Then, two smiling faces and cheerful voices greet everyone watching across campus.
"Good morning Van Nuys. These are your morning announcements—live!"
Anchors Miguel Morales and Megan Dulkanchainun appear on a live stream to broadcast "Van Nuys Live," a show detailing school happenings on Mondays, Wednesdays, Thursdays and Fridays. 
Special segments produced by the Digital Media Production Team, including promotion videos for school clubs and organizations like ASB (Associated Student Body)  are broadcast on Fridays. 
During the week, a team comprised of students Sandra Sanchez, Saahil Gaur, Francisco Gutierrez and Jackson Berger film "Question of the Week," featuring students and faculty members responding to the week's featured question. The segment also airs every Friday.
To integrate technology into the school, Principal Yolanda Gardea and TV Production teacher Mr. Thomas McCluskey made the decision to broadcast the school announcements live, instead of doing them over the school's public address system.
Afterwards, each segment of "Van Nuys Live" is uploaded to the YouTube channel 'Van Nuys High School,' which allows students and staff to rewatch for important information they may have missed. Teachers can also subscribe to this channel to receive a notification when the announcements are live.
As effortless as it looks, starting the new four-times-a-week broadcast was a difficult process, according to Nestor Sifuentes, the first student to join the Video Production team and Erick Chavez, the program's chief technician. 
"We have to make everything perfect so we can provide the best quality in the morning announcements," said Chavez.
According to Chavez, the script is edited to be free of mistakes so the anchors say the right thing. The crew also has to be certain that all media clips, like "Question of the Week" are properly edited and ready to go to show. 
Not having the typical supplies used for newscasting, like a teleprompter, (a machine that cues the announcers what and when to say the news), the TV Production team tries to make the most out of their limited resources.
"The thing about the show is that it helps us do video production in a new way," Sifuentes said. "It puts in our traditional video production storytelling videos in Friday's shows," said Sifuentes.
Over the years, many students have complained that the morning announcements done over the classroom speakers were difficult to hear. As a result, many students ignored them.
"In the past, the morning announcements conflicted with BiC, so our class was unable to hear the announcements," Leo Lopez said. "My classmates normally just talked over it so I was never able to know what's going on."
Although they were played over a speaker, the volume was not adjustable. 
Last year's installation of Promethean Boards in every classroom helped solve the issue. With its large screen and volume levels, the new technology makes it easier for the announcements to reach all students.
The current generation of students is more visually engaged with this new system according to English teacher Mr. Aaron Stell, while art teacher Ms. Kellie Hayden has noticed that her students are more attentive to the announcements because the students are more mindful of what is happening on screen. 
"Having both the visual and audio announcements on the YouTube channel makes sure the announcements are being heard," said Mr. Stell. 
Seeing fellow classmates or friends interviewed for the weekly "Question of the Week" or featured in a promotional video for a club or a sports team makes many students pay attention that might not otherwise.
"It's fun seeing the news anchor's reaction. We get to see that they're real people, and not just robots over the speakers," said Nikki Marie.
Despite the success of the new delivery, there might still be room for improvement. 
"The thing I want to change is the way we receive morning announcements instead of receiving submissions on paper," Dulkanchainan said.
Announcements can be submitted using a paper form in the main office, or through Schoology.
Submissions should be made two days in advance so they can be edited and approved by an administrator. 
"We need people to read over the announcements because sometimes the wording is grammatically incorrect and it might make Miguel and I look bad," Dulkanchainan said. 
Morales wishes to make the announcements more engaging by providing further insight on school disagreements or opinions on school events like the Homecoming controversy.
Similarly, viewer Raine Torres thinks the morning announcements can be more engaging but with better visuals.
"If possible, the green screen should be used to give even more of a visual aide through photos that aide in talking about events," Torres said. 
"While I do believe that the new announcements are great, there is so much more that could be done through them."
About the Contributors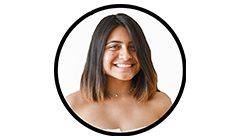 Sandra Sanchez, Staff Writer
Sandra Sánchez is a features article journalist. She enjoys writing and making films in her spare time. She "knows" how to make brownies. Being the president of Women's Empowerment Club, she is a huge advocate for women's equality. She is a proud Chicana. She is an asirping humanitarian & entrepreneur. She hopes to open up an Internet cafe in New York City one day. She aspires to live in Italy one day.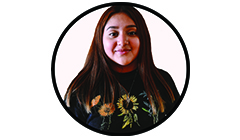 Estefania Lopez, Staff Writer
Estefania Lopez is senior at Van Nuys High School and is a feature staff writer for The Mirror. She is a team member of the tech crew. She volunteers at the Valley Presbyterian Hospital. Her favorite sport is basketball and she loves Stephen Curry and Klay Thompson who play for her favorite team, the Golden State Warriors. After graduating, she plans to pursue a career in nursing.