Ms. Peggy Shim has teaching in her DNA
The AP Biology teacher talks about how she fell in love with the subject, the jobs she cycled through after college and the aspects of teaching that she values most.
All eyes were on her. 
A crowd of kids sat on the carpeted floor below her, gathered around the stool she was perched on with widened eyes. 
They rustled about, closely watching her and occasionally glancing at their textbooks.
Her heart raced. She mumbled, struggling to form the right words. 
"Hello..!"
She paused and winced, cringing at the sound of her voice. 
She tried again.
"I'll be your science tutor starting today. You can call me Ms. Shim."
She looked around, bracing for some sort of reaction, a sign that they were paying attention. 
She shrugged this off. She wouldn't let it keep her from proceeding with the lesson.
Letting any doubts and fear go, she kept going. Then, one by one, the kids' eyes lit up, hands raised at lightning speed and questions came flying at her.
At the end of the lesson, all the children got up and thanked her. The session went better than she expected.
She grinned from ear to ear, holding back the urge to squeal, her cheeks aching from how hard she was smiling.
16-year-old Ms. Shim never expected that spending her time tutoring kids about biology at church during summer school would cause her to realize that she wanted to be a biology teacher. 
When she was four years old, Ms. Peggy Shim moved from Canada to Los Angeles. Growing up in the valley during the late 80s and 90s, she spent a lot of her time playing outside rather than being cooped up in her house. 
She attended a small Christian private school for 9th and 10th grade and later moved to a public school called Chatsworth Charter High School for 11th.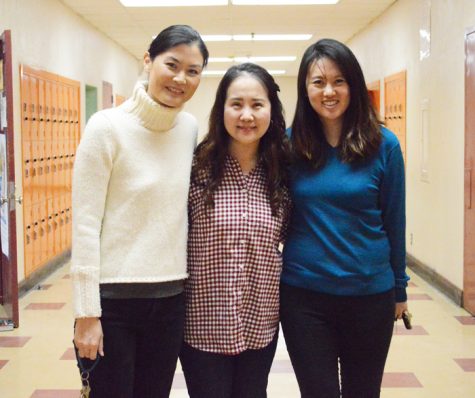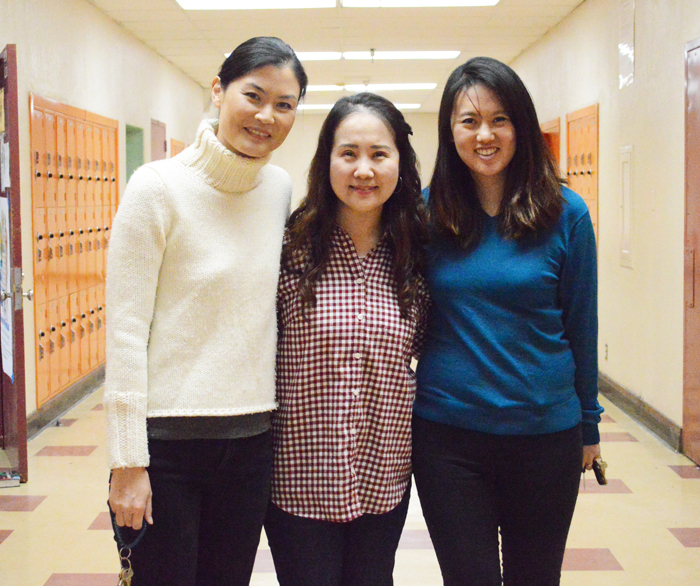 "I wasn't as happy in the smaller private school, but when I moved to the other school which was much bigger, I felt more accepted and included," Ms. Shim said.
As she grew more comfortable being in a bigger community, she joined the junior varsity volleyball team, eventually moving up to varsity volleyball too.  
She also gained an interest in biology since it was interesting and easy for her to understand. 
"My AP Biology teacher was good at explaining the subject," she said. "She's the one who inspired me to become a biology teacher."
During the summer of her junior year, she took some time out of her summer vacation to work as a science tutor and teacher at her church. More specifically, a biology tutor and teacher.
"The kids were so engaged and I had a good experience when teaching them," she said. "It made me realize that I am able to engage students, therefore making me think I would fit the teaching position."
She immediately decided then that she'd pursue biology, and headed to college.
Ms. Shim attended USC, majoring in biology and taking sports and guitar classes as well.
"It was a great experience since there were a lot of classes you could choose from," she said.
After graduating from university, she worked as a lab technician and did research in neuroscience for five years. For a year, she was a surgical technician for a doctor who did reconstructive surgery. 
Despite spending some time exploring other fields, she eventually came back to her passion of becoming a biology teacher. 
While looking for teaching jobs, she landed a job at Van Nuys High School, working as a biology teacher with younger students. 
She was back to where she started when she was in high school at church, teaching kids biology. Except now, it was in a classroom in the very high school she always wanted to go to as a teenager. 
"I grew up in the valley and Van Nuys High School always had a good reputation as being very rigorous and having good students," she said. "It inspired me to teach here. I actually wanted to go to school at Van Nuys High School but the waiting list was too long, so I went to Chatsworth High School instead. When I was looking for a teaching job, this was the first and only place I actually applied for as a teacher."
Currently, Ms. Shim teaches AP Biology and Honors Biology. 
Usually, she gets to school around 8 a.m. and prepares for the day by setting up a lab or looking through her lecture notes, if the class is having a lecture that day. 
When class starts, she makes sure to interact with her students as much as possible during lessons, asking questions about the lesson and having students participate. Connecting on a personal level with her students holds importance to Ms. Shim.
"I value interactions with young people, since they give me a high school perspective that I have been through before," she said.
When she has her conference period, she makes copies and takes a break outside to get some fresh air. 
Outside of school, she loves spending time with her family, especially watching her son play soccer. 
She loves going on hikes, drives and visiting her sister, a pastry chef who works at a cafe. 
Throughout her teaching career, she's learned a lot about her weaknesses and strengths.
"
"I've found I'm empathetic and socially intelligent in terms of being able to read other people's feelings when they are distressed or even happy. I have a lot of patience according to my students. Though, my students tell me I am a little too nice."
— Ms. Shim
Ms. Shim's also gained some valuable lessons that guided her during her time as a teacher. 
"You have to love the subject that you teach," she said. "There's always room to learn more in the subject that you teach and believe in your students. But you should develop your own teaching style and techniques to engage students."
In the future, Ms. Shim doesn't see herself doing anything else.
"I do feel that teaching is my purpose and I will remain teaching."
Leave a Comment
Your donation will support the student journalists of Van Nuys Senior High School. Your contribution will allow us to purchase equipment and cover our annual website hosting costs.
About the Contributor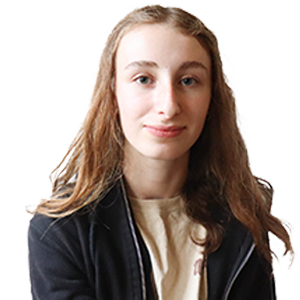 Diana Zalmanov, Staff Writer
Diana Zalmanov is a Current Events/Features for The Mirror. She is a junior in her first year of publication. Outside of journalism, she enjoys playing tennis, spending time with her rabbits and listening to music. Lately, she has been listening to Olivia Rodrigo. Her favorite song is "Drivers License." After graduating high school, she plans to go to college or university and attend medical school. She hopes that her love and passion for animals will eventually lead her to work in a shelter in the future.