All you need is blood
In coordination with the American Red Cross, ASB Life Commissioner Hailey Thai organized a blood drive to help out California hospitals dealing with blood shortages.
What is happening | A blood drive, organized by ASB Life Commissioner Hailey Thai in coordination with the American Red Cross, took place at the small gym today from 8 a.m. to 2 p.m. Students who wished to donate blood were required to activate a rapid pass for an appointment using the "Red Cross Blood Donor" app. 
The process for donating blood took around eight minutes per person. Students were advised to get eight hours of sleep the night before and eat a low-fat, light breakfast on the morning of the event. On the day of the event, students were told to bring their student ID and wear clothes that could be raised above the elbow. 
There were requirements an individual would need to meet if they were to donate blood. For males at height 4'10, one must weigh 118 lbs minimum. At 4'11, it was 114 lbs minimum. At 5'0 or taller, it was 110 lbs. For females at height 5'1, the minimum weight was 133 lbs. At 5'2, 129 lbs, 5'3 being 124 lbs, 5'5 being 115 lbs and 5'6 or taller being 110 lbs.  
Why does it matter | Organizing a blood drive was a way to help alleviate the severe blood shortages that have been occurring in California hospitals after the pandemic, as reported by California officials. The American Red Cross states they observed a 10% decrease in donors at the beginning of the pandemic, which plummeted further when the delta variant spread. 
"We are trying to host this blood drive to collect more blood to help with the shortage that is happening," Thai said. 
Weeks before the event, Thai had met with the American Red Cross to settle on a date for the blood drive. Then, she met with Red Cross account manager Julia Kerner-Pack to finalize the date, make a schedule and complete all the necessary paperwork. 
Who this applies to | All students and staff on campus who met the height and weight requirements were allowed to make an appointment to donate their blood. 
By the numbers | 326 students signed up for the blood drive, according to Thai.
Leave a Comment
About the Contributor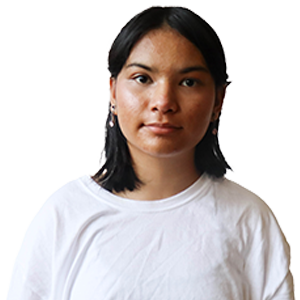 Angelica Venturina, Current Events/Features Editor
Angelica Venturina is a Current Events/Features Editor for
The
Mirror
. She is a junior in her second year of journalism. Outside of publication, she enjoys video editing and reading manga. She occasionally bakes, watches anime and listens to K-R&B and alternative pop music. Currently, she is involved in the Red Cross Club as a volunteer for the West Valley Youth Corps. Angelica plans to attend a four-year university after high school and pursue a career in nursing.