BASKETBALL | Wolves claw back to win against San Fernando
"This is our first win since Dec. 29, so it feels like a good start to 2022. Andrew Bangs' six-point run helped put us ahead in the remaining minutes of the game. "
The bottom line | The boy's basketball team came back from behind to beat the San Fernando Tigers, 54-47 on Jan. 19 in the Tiger's den.
Highlights | 
The Wolves started off slow but ended up tying the game by the end of the second quarter

At the start of the fourth quarter, the Tigers lead the game by nine points.

Andrew Bang went on a six-point run in the final minutes of the game, serving as a momentum changer. 
What's next | The Wolves are at Kennedy on Fri., Jan. 21. If covid-19 does not cause further cancellations, the team will face Sylmar on Mon., Jan. 24. After playing two away games, the Wolves will stay at home to face Canoga Park on Jan. 26 and again on Jan. 28 against Panorama City in league matchups. 
The word on campus | "This is our first win since Dec. 29, so it feels like a good start to 2022. Andrew Bangs' six-point run helped put us ahead in the remaining minutes of the game. "
Our thoughts | With a 61 percent win-loss record, the team has played fairly well as a whole. Notably, the teams' biggest weakness is their inability to get things going in the first half of the game. In the second half of the game is when the team's true potential shines. Controlled and accurate passing has allowed the team to make a comeback in the later parts of the game. 
For the books | 
8 wins, 5 losses

Division: Valley Mission
Leave a Comment
About the Writer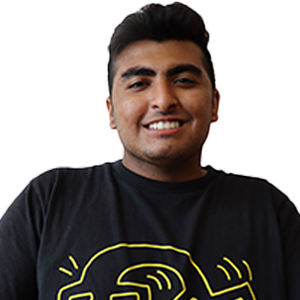 Shaan Bhatia, Online Editor-in-Chief
Shaan Bhatia is the Online Editor-in-Chief for
The Mirror
. He is a senior in his second year of publication. Shaan
 has previously worked on other publications at his previous school as both an editor and a business manager. Outside of school, Shaan continues working on his pilot's license, taking his car for long drives along Pacific Coast Highway, writing for his personal car blog and watching sports.