BASEBALL | New coach hopes to spark another championship run
Coach Andres Sepulveda, former graduate and player returns to build a new home with the Wolves.
"Battttter up."
With his baseball cap and enthusiastic grin, Coach Andres Sepulveda is ready to start the day's baseball practice.
Coach Sepulveda is the new head coach for the JV and Varsity Baseball teams which will begin their new season in March.
It's not his first time on campus. In fact, he was hitting home runs on the same baseball field just a decade prior.
When he was notified of the opening by Athletic Director Danny Levy, he jumped at the opportunity and was hired within a week.
Coach Sepulveda is hoping to establish a solid foundation for the future of the school's baseball program.
Last season which began in late April, a later start than usual, was an overall successful year for baseball.
The Varsity team won six out of the 10 games they played, winning their Division II playoffs against Monroe High School 9-6 but losing their playoffs against Maywood Center for Enriched Studies 8-4 under Coach Alfredo Avila's leadership.
Now, Coach Sepulveda is looking to prepare players to win a championship which they last earned in 2013.
"It's going to be a big step this year and take a big effort," Coach Sepulveda said. 
So far, he has been preparing the teams through basic baseball conditioning drills like running bases and pitching, hitting and catching balls. The teams have also been running through practice games. 
Coach Sepulveda has been working with the JV and Varsity teams together to create a mentorship between players. 
"Learning from the older boys will make them feel like they have a brother and they have someone to go to," he said.
Since both teams are working together, there are no official team captains as of now but seniors Bryan Cruz, Anthony Ramos, Dominick Ramos, Marc Ruiz and Adan Vega have been taking the lead and working with newer members.
"It feels great to be back in person. I can finally achieve the goal of scouts watching me perform," unofficial team captain Ruiz said. 
He's looking forward to a new season under Coach Sepulveda's guidance.
"He is a nice guy and well organized in all things he does not only in baseball but in his outside life too," Ruiz said. "I feel like he will change the Van Nuys baseball program for the better and will definitely shine a new light on the team."
The love for Coach Sepulveda seems to be a shared sentiment among members. 
"Coach Sepulveda in his short time here has already made major beneficial changes to our program," varsity player Steven Tostado said. "It's definitely a step in the right direction."
"He is a great coach. I can tell everyone on the team loves him," unofficial team captain Dominick Ramos said. "He takes the time with everyone and you can tell he's here for us."
Part of the reason Coach Sepulveda is so favored among members is his emphasis on the importance of student athletes being students first and foremost.
He plans to do this by conducting professional development classes to teach athletes how to write resumes and cover letters and prepare for interviews.
"I know that professional development hasn't been done before in the past but I'm a firm believer in developing our student athletes as students first and as people because that is going to carry over into the classroom as well as on the field and even once their baseball career is over here at Van Nuys," he said. "They can take those life skills up to the real world."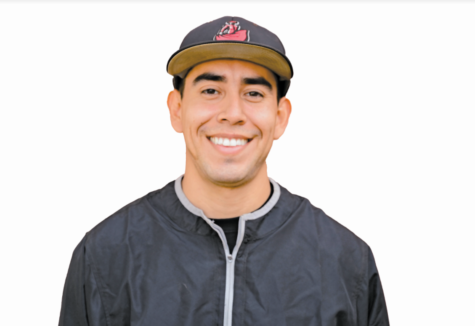 Coach Sepulveda himself started playing baseball at his local Little League when he was five. 
His love for baseball came from his grandfather.
"When my mom and grandmother were working, my grandfather would teach me baseball. He eventually convinced them to put me in Little League." 
He continued to pursue his passion for baseball until his last year of high school at Van Nuys when he injured himself while trying out for Mission College's baseball team.
He went to rehabilitation for his injury but was no longer able to play.
Coach Sepulveda reached out to the other baseball coach, Coach Christopher Tuhan, who used to be Sepulveda's high school coach, and began helping out the team last year.
He found himself falling in love with a completely different aspect of baseball he had never envisioned for himself.
"I was able to mentor players and show them the smaller things the coaches couldn't show them because they were focusing on other aspects of the game," Coach Sepulveda said.
While the season is set to begin in March, there is no definitive date for the team's first competition.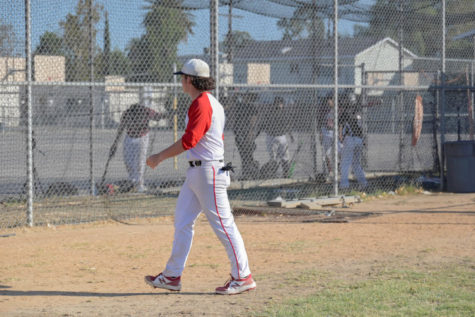 Leave a Comment
Your donation will support the student journalists of Van Nuys Senior High School. Your contribution will allow us to purchase equipment and cover our annual website hosting costs.
About the Contributor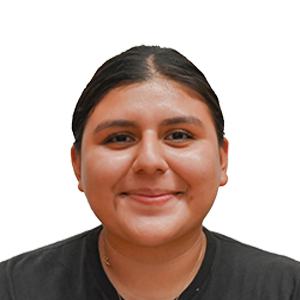 Samantha Ramos, Photo Editor
Samantha Ramos is the Photo Editor for The Mirror. She is a senior in her second year of journalism. Outside of the program, she played soccer for five years and even made it to nationals in Hawaii. As a sideline to her sport, she also plays "Rocket League," a video game in which cars are the soccer players. Samantha enjoys writing, photography, and listening to music. Her favorite musical artists are Frank Ocean and Daniel Caesar. She hopes to visit New Zealand and Greece after high school. Samantha plans to attend college to become a veterinarian in the future.