ASB hosts the first freshmen event of the year
During Freshmen Funday, students enjoyed an afternoon with friends over food and games, plus opportunities for clubs and extracurricular activities.
Each freshman received a bag of chips of their choosing, cookies and a bottle of water after signing in, before sitting down and talking with friends at tables or playing a variety of games such as Giant Jenga, Soccer and Jump Rope.
Freshmen also had an opportunity to explore school activities. Various clubs and extracurricular classes set up booths in the middle of the football field. Clubs such as Community Relief Club and H.E.R.O.E.S., and extracurricular classes such as marching band, vocal ensemble and dance company set up tables and provided freshmen activities and rewards while also informing students of their groups to recruit new members. 
Performing groups Vocal Ensemble Vannaires, Comedy Sportz, Dance Company, Junior Varsity Cheer, and Marching Band also provided entertainment for freshmen while giving attending students an insight into their groups. 
Being the first event dedicated to the Class of 2025, Freshmen Funday allowed students to receive an insight into activities they could participate in the future. Freshmen should anticipate more events in their upcoming high school experience.
Leave a Comment
About the Contributor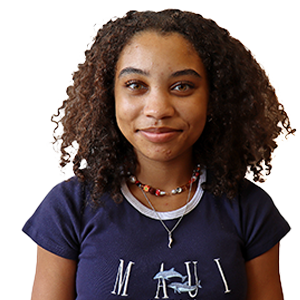 Isabella Thomas, Staff Photographer
Isabella Thomas is a photographer for The Mirror. She is a senior in her first year of journalism. When she isn't capturing campus life with her Nikon, she is either writing, dancing or listening to music. Bella is also obsessed with interior design, whether she is decorating her room or someone else's. She is passionate about passing anti-gun legislation. After high school, she plans to major in either psychology, marketing, advertising or music.