Can you hear the sound of music?
The Music Department no longer has to worry about being out of sync because of lagging internet connection as they make their return back to campus, bringing music with them.
With quarantine and distance learning, last year was an atypical time for everyone. In terms of music, it was lonely. The return to campus has finally broken the silence that filled the halls. 
Being restricted to their screens and bedrooms last school year, it was almost impossible for scholastic musicians to group together to perform and rehearse in real-time ensembles.  
"For students deeply invested in the language of music, going a year-and-a-half without sharing a conversation through their instruments was quite numbing," Program Director Robert Eisenhart said. Mr. Eisenhart teaches Advanced Band, AP Music Theory, Rhythm Lab and Orchestra. 
Digital restrictions resulted in students being unable to share their craft and passion with the school nor one another. 
"We gave ourselves permission to not be perfect and not conquer covid-19 by turning our art into a product to 'prove we were alive,'" Eisenhart said. "We survived by making music."
While the program did not win any awards because competitions had stopped, a small orchestra of 30 students came together to perform live at graduation last June.
"It wasn't a trophy, but it was a great affirmation of the strength of our students," Eisenhart said.
Musicians are now able to compose and satisfy their hunger for creative expression through music in person.
"It's great to be back in person again. Playing together as a group has allowed us to further develop our skills," drum major David Ross said. 
But, the return has been far from perfect. 
"The biggest challenge we have faced is the current protocol not allowing wind instruments to play indoors," Eisenhart said. 
Wind instruments are any instrument that requires a musician to blow into the instrument in order to create sound, including trumpets and saxophones. These pose the biggest threat to student health and are not allowed to be played indoors because of the increased risk of transmitting covid-19 through the air since masks must be off to play.
The absence of wind instruments have the Jazz and Winds classes in disarray. 
"It is definitely affecting us very negatively," Eisenhart said. The protocol has left the program unprepared for competition season and stumped the program participation in football games and pep rallies.
The Marching Band and Drill Team are currently in season but by the end of the semester, Orchestra and Jazz classes will begin preparing to step onto the stage for school concerts and performances including the Symphonic Concert. 
However, the current program-wide focus is to build a foundation that will ultimately result in stunningly cultivated music that is uniquely personal to the students. They are currently learning the fundamentals of marching and physical training. However, most of their time is concentrated on playing their instruments.
As of now, this semester is primarily about getting performers' feet on the ground and adjusting to the new reality. 
"We're just looking forward to getting through it as soon as we can and making sure that Van Nuys High School has a band, an orchestra and everything stepping into the future," Eisenhart said. 
Leave a Comment
Your donation will support the student journalists of Van Nuys Senior High School. Your contribution will allow us to purchase equipment and cover our annual website hosting costs.
About the Contributor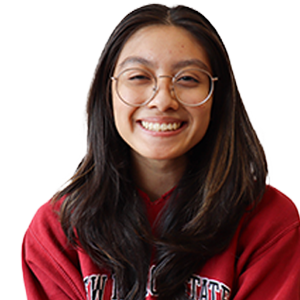 Isabela Diaz, Entertainment Editor
Isabela Diaz is the Entertainment Editor for The Mirror. She is a senior in her second year of the program. Outside of journalism, she enjoys spending time with friends and baking. She is also the varsity girls volleyball captain. Her favorite movies are "The Edge of 17" and "10 Things I Hate About You."