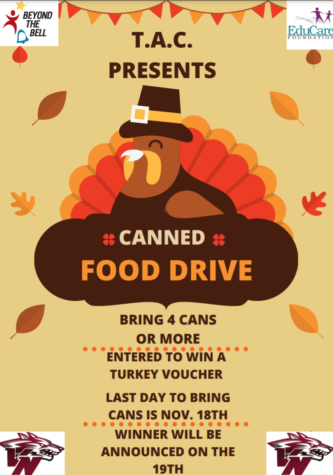 The Take Action Campaign (T.A.C.) will be hosting a canned food drive from Nov. 12 to Nov. 18, which is the last day to donate cans. 
Students who bring four or more cans will be entered in a raffle and have a chance to win a free turkey voucher. 
The drive is done in collaboration with ASB and all cans will be donated to a local shelter.
The winner will be announced Friday, Nov. 19. 
Donaters can check in on their Instagram to see the final results and winners.
T.A.C has previously hosted a pumpkin-painting event for Halloween and continue to plan events for students on campus to engage with every holiday.