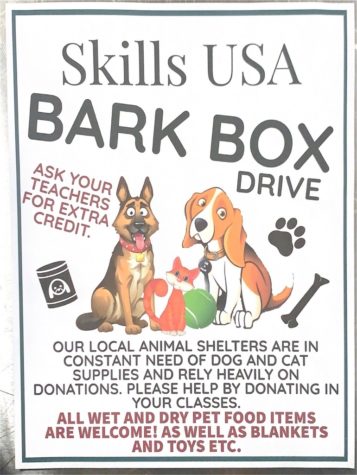 In each classroom "bark boxes", created by the students in the Skills USA program, are cardboard boxes wrapped in thick sheets of paper and painted on to feature unique designs-mostly of dog-related imagery.
These boxes are a part of the Bark Box Drive, a donation drive where students can donate wet or dry food, pet toy items, blankets and other pet-related items to local animal shelters.
Nearly 50 boxes have been placed in classrooms across campus and teachers are encouraged to offer those who donate extra credit. The last day to donate is on Nov. 17.