Barking up the right tree
Students from Skills USA have designed nearly 50 cardboard boxes in order to collect donations for local animal shelters. The last day donations will be accepted is on Nov. 17.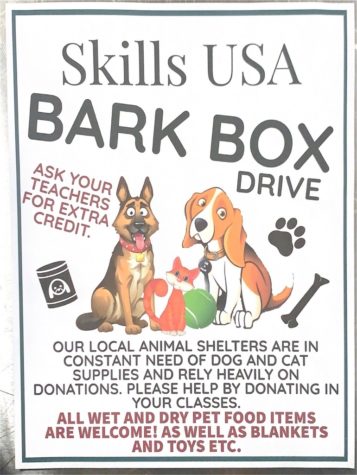 In each classroom "bark boxes", created by the students in the Skills USA program, are cardboard boxes wrapped in thick sheets of paper and painted on to feature unique designs-mostly of dog-related imagery.
These boxes are a part of the Bark Box Drive, a donation drive where students can donate wet or dry food, pet toy items, blankets and other pet-related items to local animal shelters.
Nearly 50 boxes have been placed in classrooms across campus and teachers are encouraged to offer those who donate extra credit. The last day to donate is on Nov. 17.
Leave a Comment
About the Contributors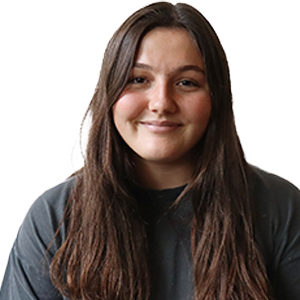 Angela Proca, Photo Editor
Angela Proca is a Photo Editor for The Mirror. She is a senior in her second year of journalism. Outside of journalism, she is involved in dance and her job at RioZonas Acai. She loves hanging out with friends and thrifting in her free time. Angela plans on going to a four year university after high school and will major in whatever she feels like writing on her college applications.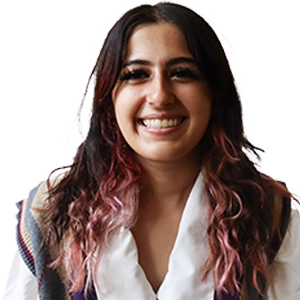 Emma Salehi, Staff Writer
Emma Salehi is a Current Events/Features writer for The Mirror. She is currently a senior and this is her first year in journalism. Outside of journalism, Emma enjoys theater and singing. She loves many music genres but likes K-pop the most. She hopes to "crush it" as Rebel Wilson says in "Pitch Perfect," her favorite movie. She plans to study broadcast journalism in college.