Auto Shop is zooming in with a smokin' new ride courtesy of Galpin Ford
The school's automotive program was awarded a custom hot pink Ford Focus with a custom wrap after having the highest number of Ford certifications among students in the class from the Ford Automotive Career Exploration Program.
Students involved in the automotive course taught at school were awarded a brand new Ford vehicle on Oct. 7 after reaching one of the highest completion rates in the nation for Ford certification through the Ford Automotive Career Exploration Program.
Galpin Motors is a local dealership noted for sponsoring events, donating equipment in addition to vehicles and providing scholarship and internship opportunities to students. In collaboration with this reputable business, the school has participated in the Ford ACE Program, a partnership between Ford Motor Company, Ford as well as Lincoln dealerships and secondary and post-secondary educational institutions.
"This is a third party examination to see how well I am teaching the course, and to see how well students are progressing through the course," esteemed automotive teacher Mr. Joseph Agruso said in regards to the certification process. "It is a test within the system to see how well we are all doing."
Distinct customized decals decorating the bright pink car signify the notion of pride exhibited by Galpin Ford in relation to its partnership with the school. 
"We knew we were in the running for it, but it did come as a surprise," Mr. Agruso said.
In the past students have visited the state of New York to compete in various competitions on seven separate occasions, out of those winning three vehicles that currently reside in the interior of the auto shop, including a Chevrolet Tahoe and a Chevrolet Silverado. Prior to the pandemic, several students were scheduled to compete at the Javits center in New York City. 
"Obviously that came to a crashing halt," Mr. Agruso said, emphasizing the adverse impact that shutdowns directly related to covid-19 had on such automotive programs and competitions.
He and his students have discerned that this new addition to the school's collection of vehicles has enkindled a strong sense of motivation and assurance among individuals engaging in the course.
"You get nothing out of Zoom, so it's nice to see the program come back to life, to see the kids interact, the community and industry partners working together," he said. "It feels like we are alive again. The car is like a reboot after covid-19."
Estimating the car to be worth approximately 17 to 18 thousand dollars, Mr. Agruso appreciates this contribution and plans on considerably incorporating it into his course.
"Now the school doesn't have to buy it, and the kids can use it as a learning tool," he said. "It's nice when you don't have to go buy that equipment and you just have it at your disposal."
Numerous students involved in the course look forward to interacting with the new vehicle and being taught new lessons from doing so.
"As of recently we have been learning how to use the tools inside the auto shop," junior Tanaj Kinchen said.
"The car would be used for further helping us learn about its electrical parts, how to change a tire, check air pressure and change mufflers and engines."
Mr. Agruso predicts that students will be able to examine a multitude of features constituting the car by repeatedly inspecting, disassembling and assembling various parts of the vehicle. He further cogitates the prospect that individuals will employ a scanning tool for the purpose of computing digital data, determining programmable identifiers, and analyzing sensor data which conveys an input variable, a process and an output variable.
"That car has a lot of chemistry in it, it has a lot of physics and it has a lot of career technical education courses built into it," Mr. Agruso said. 
Working closely with vehicles and machinery has inspired many young students who now consider the automotive and engineering fields to be viable career possibilities, one of which is Kinchen herself.
"Initially, I just wanted to know how to work on my own car so I wouldn't get cheated out of my own money, but this is definitely a career to fall back on," she said.
Meanwhile, the privilege to operate on ever-improving technologies such as the newly received Ford car have solidified some individuals' hypothesized aspirations and enhanced their capabilities in addition to earning them valuable experiences.
"We experiment with other students, create new friends and learn leadership skills," junior Chiara Ferreyra said. "I want to become a mechanical engineer or a robotic engineer, so I feel like this helps a lot with technical aspects."
Leave a Comment
Your donation will support the student journalists of Van Nuys Senior High School. Your contribution will allow us to purchase equipment and cover our annual website hosting costs.
About the Contributor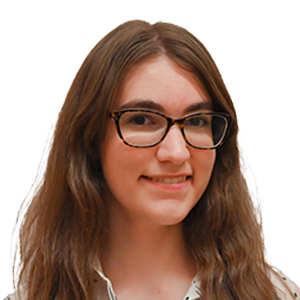 Angelina Gevorgyan, Print Editor-in-Chief
Angelina Gevorgyan is the Print Editor-in-Chief of The Mirror. She is currently a junior in her third year in journalism. Besides writing, some of her recreations include reading, practicing piano, and running track and cross-country. She looks forward to graduating from high school and plans on becoming an attorney and pursuing a career in law.