Do students & faculty agree with mandatory vaccines?
Members of the VNHS community are split as to whether or not the LAUSD vaccine mandate is a positive thing or if requiring a vaccine is pushing the boundary as to what a school system should be allowed to do.
The LAUSD Board of Education has passed a proposal that makes vaccines mandatory for students 12 and up. This comes after board members voted unanimously, 7-0, on Sept. 9. The proposal means that all students must get their first shot of the vaccine by Nov. 21, with the second one required no later than Dec. 19. This decision has sparked controversy amongst members of the VNHS community with students and faculty debating whether vaccines should be mandated.
Students and faculty give their opinion:
Science teacher, Tracey Kim, believes "it's a personal choice and one a family should decide. Especially with younger kids, giving them a vaccine can run the risk of creating inflammation of the heart. If you older, it still shouldn't be forced. I personally am vaccinated and so I am more protected even from those that choose not to take it. As for taking the booster shot , if you're young and healthy, there is no need for a booster. If you are elderly, you are more vulnerable so then it's a good idea to get the booster."
Unlike Kim, senior Rizwan Mohammad agrees with the mandatory vaccine. "I think it's a great thing that students are being required to take the vaccine. There has definitely been a lot of opinions on this topic, but I feel that some young adults may have some personal reasons that they trying to avoid taking the vaccine may be for religious reasons, ethical reasons, or just misinformation"
Similarly, sophomore Aruto Molina thinks that "it is a good thing that the school in mandating vaccines. Yes, it is not a cure, but it can give you a better chance at fighting the virus. As a result of these mandated shots, it can actually positively affect our education. We can finally come to school and feel safer knowing the person next to you is less likely to get you sick."
While remaining neutral on the topic, senior Carlos Magana said "honestly, if we see the number of covid cases rise, you might as well stop being stubborn and get the vaccine in order to attend school. If the number of covid cases stabilize or a reasonable amount of people get the shot, then there isn't a need to get it."
Leave a Comment
About the Contributor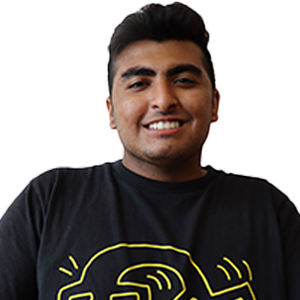 Shaan Bhatia, Online Editor-in-Chief
Shaan Bhatia is the Online Editor-in-Chief for
The Mirror
. He is a senior in his second year of publication. Shaan
 has previously worked on other publications at his previous school as both an editor and a business manager. Outside of school, Shaan continues working on his pilot's license, taking his car for long drives along Pacific Coast Highway, writing for his personal car blog and watching sports.