Childhood Nostalgia: Students reminisce about their favorite childhood toys
Students share their favorite toys, trends and experiences from their childhood.
The odd, rubbery scent of plastic fills your nose as you stroll down the toy aisle of a Walmart. Suddenly, you hear a shrill, nightmarish laugh erupt from behind you.
Startled, you quickly whip your head around only to find that the source of the giggle was a Furby, sitting on the floor of the aisle. You let out a laugh of relief and pick up the owl-like, robotic creature. Memories of elementary school come flooding back.
Childhood, for many teenagers, was a simpler time when assignment deadlines, getting enough sleep, and figuring out what career path to take after graduation was not worrisome.
With barely any time to relax, one becomes susceptible to yearning for the past, falling back on what's known as "nostalgia."
People can revisit the past with a single glimpse at their favorite childhood TV show, a whiff of Hubba Bubba bubble gum, or a quick glance at the toy aisle of any retail store. The various trends, shows, toys and movies associated with their childhood inevitably bring a person back to a time of relative peace and happiness.
Childhood toys may remind someone of the connection they shared with others.
16-year-old Jennifer Llanos found that the Littlest Pet Shop toys helped her form unexpected bonds with others around her.
"There are many toys that I remember from childhood, but one type that really stuck out to me was the Littlest Pet Shop toys," Llanos said. "I think they became such a special part of my childhood because I made several friends through these specific toys."
"My first best friend actually introduced me to them. Later on, I met my other childhood best friend, and Littlest Pet Shop was a toy that was never left out. It would always bring us together to play."
16-year-old Valeria Luna engrossed herself with the trendy Bratz and American Girl dolls. She owes her confidence and sense of style to them.
"When I was younger, my all-time favorite toys were Bratz dolls and American Girl dolls," Luna said. "I looked up to the Bratz dolls in particular, mostly because they sparked my interest in fashion. To be honest, they really influenced the way I carry myself today, especially how I dress."
"I don't think I'd be who I am today without them," she said.
In some cases, childhood toys can be the encouragement needed to overcome the fears of the unknown.
The terror children may have felt at the prospect of being left alone in the dark, for example, would dissipate through the comfort of their own toys.
15-year-old Marcela Aguirre Aguilar got over her anxiety of going to the bathroom alone in elementary school when her first grade teacher gave her a Barbie doll.
"Barbies were probably my favorite toys," Aguilar said. "I used to have this irrational fear of the lights shutting off when I was in a bathroom, so I never went there at school. But for some reason, carrying the doll with me helped me feel like I wasn't alone. So I brought the doll with me everywhere, and my fear kind of just faded away."
Despite the sentiment and joy many people associate with childhood toys and items, some choose to discard those possessions as they grow out of their childhood interests.
For 17-year-old Lesley Lutin, the passing of time led to a change in interests.
"I still have some of my favorite toys such as my DSi which I still play on," Lutin said. "But I don't have my Bratz and Barbies anymore since I grew out of them. As I grew up, I guess my interests sort of changed and I didn't have a need for dolls like that anymore."
"As kids, we're constantly changing and growing, so our interests are changing and growing with us."
In other cases, the wistful recollection of the past can drive a need to preserve those memories and emotions as long as possible. By keeping toys and items from the past, people are able to re-experience the emotions they felt once more.
While Aguilar doesn't necessarily play with Barbies anymore, she still values them because they remind her of the playdates she used to have with her childhood friends.
"I do get nostalgic sometimes," Aguilar said. "I don't really hang out with those friends anymore, since we all grew apart, but Barbies were probably the fondest memories I've had with them".
Llanos still keeps her Littlest Pet Shop toys to this day. She says that they evoke the more positive aspects of her childhood. Llanos is elated to see the younger generations, such as her little sister, play with the same toys she once loved back then.
"I kept my toys for several reasons, " Llanos said. "They hold so many memories and every time I see them, the feelings I felt as a child come rushing back. I have a little sister, and seeing her play with them brings me joy that they're still being played with."
"It's like a part of my childhood is being kept alive."
Leave a Comment
Your donation will support the student journalists of Van Nuys Senior High School. Your contribution will allow us to purchase equipment and cover our annual website hosting costs.
About the Contributor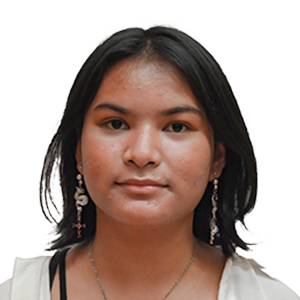 Angelica Venturina, Print Editor-in-Chief
Angelica Venturina is the Print Editor-in-Chief. A senior now, this is her last year of journalism. She likes reading historical fantasy books, creative writing, video editing, watching Korean dramas, listening to music and playing with her cat, Chowder. Outside of journalism, Angelica is involved with TASSEL Cambodia and First Gen. In the future, she hopes to visit the Philippines again and spend time with her relatives there while enjoying Filipino street food. After graduation, Angelica wants to pursue a career as a surgical technologist.