Kobe's impact one year after his death
Kobe Bryant's halo still hovers over Los Angeles
One year after Kobe Bryant's tragic death, his philanthropic work to serve underserved communities still lives on.
In 2006 Bryant and his wife Vanessa founded The Kobe and Vanessa Bryant Foundation (KVBF). The KVBF works towards improving the lives of young children and families in need by encouraging underprivileged youth to stay active by participating in sports. The KVBF also provides scholarships to those seeking a further education, but cannot afford it.
In 2011, the charity partnered with the United Way of Greater Los Angeles (a charity raising money for Angelenos in need of education and housing), Step Up on Second (a charity providing permanent supportive housing), and My Friend's Place (a homeless youth drop-in center that also provides comprehensive services to homeless kids).
In 2020, after the death of Kobe and his daughter, Gianna, Vanessa Bryant renamed the charity The Mamba and Mambacita Sports Foundation.
Bryant was also an honorary ambassador to a non-profit organization called After-School All-Stars that partners with schools nationwide to offer students from low-income families after school programs in areas such as academic readiness, health and fitness, career exploration, STEM, and arts. Bryant would frequently give motivational speeches and raised money for the charity.
For over 20 years, Bryant worked with Make A Wish Foundation, a charity that helps grant children with illnesses a wish, where he granted more than 250 wishes to children in need of a smile.
Alongside the charity, Stand up to Cancer, Bryant joined a telecast in 2012 along with other celebrities that ended up raising over $81 million for Cancer research.
About the Contributor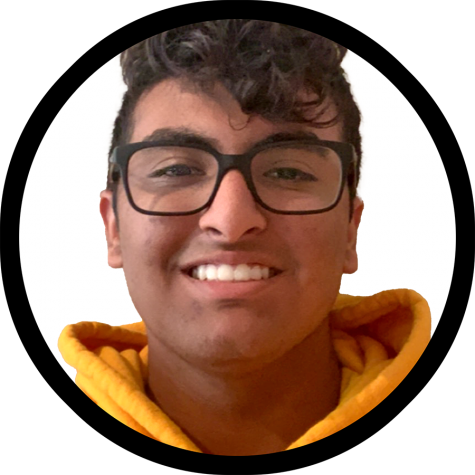 Shaan Bhatia, Current Events Editor
Shaan Bhatia is the Current Events Editor for
The Mirror
. Although this may be his first year working for
The Mirror
, he has previously worked on other publications at his previous school as both an editor and a business manager. Outside of school, Shaan continues working on his pilot's license, taking his car for long drives along Pacific Coast Highway, writing for his personal car blog, and watching sports.