Bienvenidos to a new Spanish teacher joining the faculty
Ms. Ivette Alvarez, talks about her inspirations, her journey to becoming a teacher, and what she hopes to convey to her students through her meaningful profession.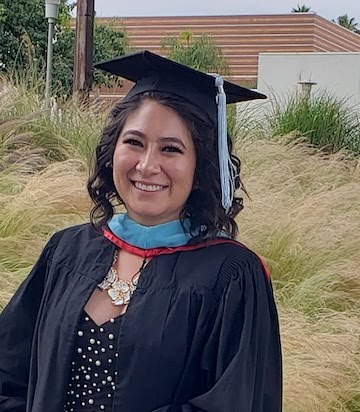 1.  What made you decide to teach at Van Nuys High School?
Van Nuys is an amazing school. What drew me to this school was the sense of community and dedication by students, teachers, administrators, and staff. When I learned of the opportunity to transfer, I did not think twice to leave my current position and become a member of the Van Nuys community.
2.  Have you taught anywhere other than VNHS?
I began my teaching career as a substitute teacher, so the list of schools I have taught at is quite long. I have most recently taught at Grover Cleveland Charter High School for the past two years, and before that, I completed my student teaching at Canoga Park Senior High and El Camino Charter.
3. What subject will you be teaching at Van Nuys High School, and what brought you to choose to teach this subject?
I am teaching Spanish, levels 1 and 2. Upon graduating from high school I never thought I would become a teacher. I began my studies at UCLA as a Global Studies major but soon realized that I was passionate about Spanish studies. This included everything from grammar, linguistics, literature, culture, the arts, and film studies. I decided to study abroad in Spain in the summer after my first year. After graduating in 2014 I still wasn't sure that I wanted to teach, so I became a substitute teacher. Lo and behold, I fell in love with the profession and sought out a World Language teaching credential.
4.  What inspired you to become a teacher?
The response to this question is better suited to "who". I am fortunate to have had many inspiring teachers during my formative years. Those that inspired me did not simply teach lessons, they taught students. Two teachers that mentored me and demonstrated they cared about me day by day include my band director Mr. Hinojoz and my AP Spanish Literature teacher, Ms. Borja. I still talk to them to this day and seek out their advice and wisdom.
5.  What are your thoughts on beginning teaching during a pandemic?
Teaching is a difficult profession as it is. Teaching during a pandemic is on another level. There are so many factors that we simply cannot control. When things go wrong, it is important to be flexible and adapt. We can only hope that the technical difficulties are few and far between. While I do miss being in the classroom and creating more learning opportunities centered around student collaboration and interaction, I am finding that seeing my students' faces on Zoom every day keeps my spirits up!
6.  What is the most important thing you want students to take away from your class?
The most important thing I want students to take away from my class is to always be curious and open-minded. Be open to learning from others, no matter how different they may be, and to learn from new experiences that you did not expect. Life has a way of teaching us the lessons we need to learn, whether we realize it or not.