Is HBO Max the new king in town?
Hbo Max's new streaming service puts the pressure on other giants like Netflix and Disney Plus with their own extensive library of shows and movies.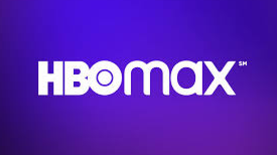 By Nathan Han , Online Editor-in-Chief
Jul 20, 2020
 On May 27, 2020, Warnermedia released their brand new streaming service, HBO Max, to the public. This site combined HBO's extensive catalog of original programming with the library of Warner Bros media. 
The launch confused many consumers because of the surplus of Hbo sites already available, including HBO Go and HBO Now. The company quickly clarified that the new HBO Max site would be the definitive streaming site for HBO and Warner Bros, and would be shutting down Go and Now. 
HBO Max is a $15/month streaming service that comes with all the original programming from HBO, shows like "Game of Thrones" and "Westworld" will only be available on the new streaming site. Other popular shows exclusive to HBO include Chernobyl, True Detective, and Watchmen.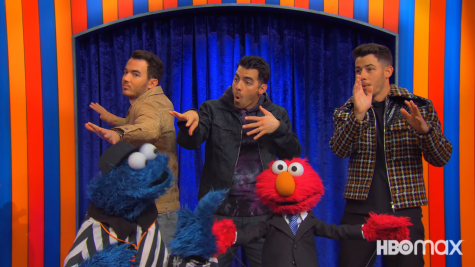 On top of the original content,  HBO Max has new series and films only available on the service. The content is geared towards as many people as possible, having content for all ages.  Elmo has joined the talk show game with his new show "The not too late show with Elmo." Older Children may like "Craftopia" starring Youtuber LaurDIY and the new Looney tunes cartoons. Adult programming includes HBO's "Perry Mason" and "Love Life" starring Anna Kendrick.
One of HBO Max's strongest features is its rotation of new and recently released films. Like many other streaming sites, Hbo Max introduces recently released movies every month. For July 2020, new movies such as Midway, Last Christmas, and Harriet will be arriving on the site, as well as other recent movies like Doctor Sleep and Ford vs. Ferrari.
HBO Max also boasts content from many of the smaller networks under WarnerMedia. Shows and movies will be available from DC Entertainment, Cartoon Network, Adult Swim, and CrunchyRoll. 
Many DC shows and movies have already arrived and been extended to stay on the HBO Max app at least until December 31, 2020. New DC movies including Joker, Wonder Woman, and Batman v Superman are available to stream. HBO Max also includes many animated movies and shows starring DC superheroes. DC shows like Teen Titans and Beware the Batman are available. 
Adult Swim and Cartoon Network-  The two immensely popular animation channels are owned by Warner Media, and many shows have made their way to HBO Max already. Cartoon Network has a huge array of popular kids programming. The streaming service has animated hits like Adventure Time, Steven Universe, and Regular show. It also provides adult entertainment from Adult Swim, some heavy hitters like Rick and Morty, and Robot Chicken. However, at early launch, the content from Adult Swim is small aside from a few big names. 
As in for anime fans, they will be pleased to hear that HBO Max is looking into providing their anime content through Crunchyroll. According to Crunchyroll's general manager, Joann Waage, They hope to "introduce anime to a wider audience who appreciates compelling stories told through this dynamic medium." HBO Max already has a few popular animes including Hunter x Hunter, Death Note, and FullMetal Alchemist. Crunchyroll has also stated that they are interested in providing more content in the future. 
One of the highlights of the site is the 21 film library of animated movies by Studio Ghibli. For the first time, consumers can stream films like Spirited Away and My neighbor Totoro. The timeless movies that have had lasting influences on animation which may bring many subscribers to the new site.
HBO Max gives subscribers access to hundreds of classic movies that are uncommon on other streaming sites. Other streaming services like Netflix and Disney Plus have not sought to provide an option for classic cinema. Classics like Casablanca, Citizen Kane, the Shining, and 2001: A Space Odyssey are all now available to stream on HBO Max. 
HBO Max brings in a lot of strong and exclusive content to the streaming platform. Many Original HBO shows and movies are only on Hbo Max, and the site has also brought hugely popular shows like Friends, Big Bang Theory, and South Park altogether on one platform. The thousands of hours of recent and classic films also make HBO Max a very strong purchase. The site offers a large amount of animated shows for anime and cartoon fans while giving comic book fans a lot of superhero content.  For general consumers interested in hundreds of great shows and movies, HBO Max is definitely worth the money.