Mr. Greene wins a battle against cancer
After taking a leave of absence to receive treatment for colon cancer, Mr. Greene returns to school tumor-free.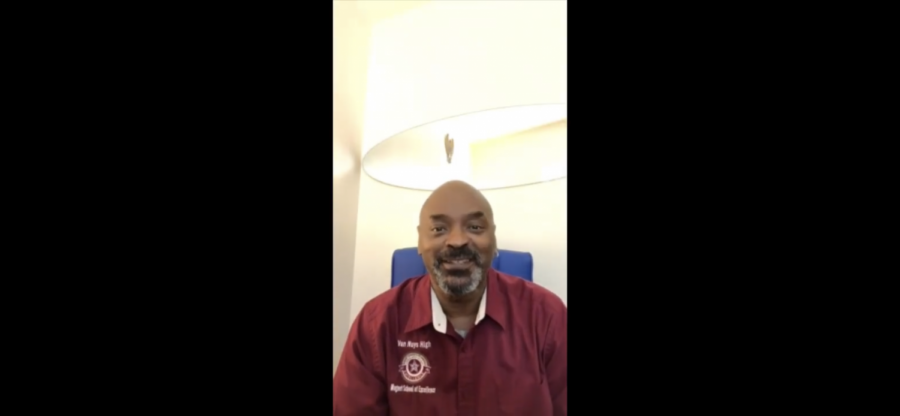 By Ani Tutunjyan, Executive Editor & Print Editor-in-Chief
Jun 8, 2020
Stage and technical theater teacher Mr. Ronnell Greene has made a successful return to teaching after taking time off to receive treatment for colon cancer.
Mr. Greene completed a six week treatment entailing radiation and chemotherapy.
His battle was worthwhile because Mr. Greene survived and defeated his cancer. 
He is now in complete remission from cancer and tumor-free. 
"I'm now in recovery for the next 6 weeks," Mr. Greene said.
Mr. Greene has returned to online instruction and plans to return next semester as well, ready to teach and manage set designs for student productions.
"Our school community has been amazing with the continued support given to me during this time," he said. "I've received many positive thoughts and prayers."