The Chef is Back
After much anticipation, Stephen Curry will be making his debut of the season.
By Arsh Dole, Staff Writer
Published March 5, 2020
Stephen Curry is back!
Finally returning to the court on March 5th after breaking his left hand in a season game against the Phoenix Suns, the Golden State Warriors will take on the Toronto Raptors, who previously beat them in the NBA finals.  
It's been a forgetful season for the Warriors, who are dead last in the Western Conference with 14 wins and 48 losses. Their highlight thus far has been the addition of Andrew Wiggins, who Curry has no chemistry with. While it's far too late for the Warriors to make a playoff run, the basketball world is still excited to see the return of the 2x NBA MVP.
It'll be interesting to see how Curry will perform. Will he be rusty? Will he play like an MVP? Is he even the same player?
About the Writer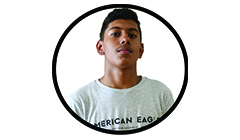 Arsh Dole, Staff Writer
Arsh Dole is a sports writer for the award-winning paper The Mirror at Van Nuys High School. Arsh joined the program in his freshman year of high school. Arsh mainly writes for the sports section. Besides writing for Van Nuys, Arsh enjoys playing basketball and playing volleyball. Arsh is on the Frosh Basketball team and on the JV Volleyball team. Arsh follows mainly basketball since that is his favorite sport as he follows teams like The Los Angeles Lakers and The LA Clippers. But he is also a fan of Kobe Byrant, Steph Curry, Kevin Durant, and LeBron James.