Five First Dates
For Valentine's Day, we spoke to five couples who agreed to share their first date experiences.
There's a first time for everything. 
Most firsts are unforgettable and stay with you your whole life. But whether they're good experiences or bad ones, they are significant.
First dates are a pivotal moment that often determine where a relationship goes. It's a moment where two individuals get to know one another and see if anything sparks between them.
Relationships aren't easy. They involve multiple pressures like how to keep the conversation going and who's going to pay. We spoke to five couples who agreed to share their first date experiences for Valentine's Day.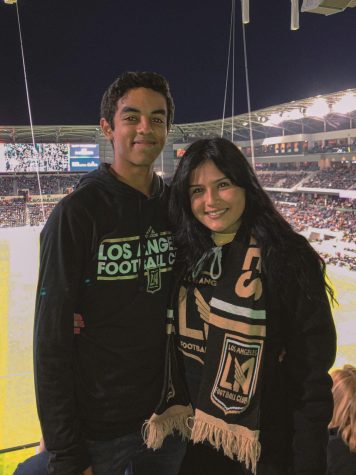 Nathan Soto & April Casillas
DATING FOR TWO YEARS
Our first date was when we were one month into our relationship. It was after school and we went to Carl's Jr. because that was all we could afford. My mom saw us kiss for the first time and it was memorable because it was just him and me. We just laughed so much. What made me realize Nathan was the one was showing me what true love is really like and showing me how a man is supposed to treat me. He has always been kind and when he was my best friend before we dated we would always laugh together and could never stay mad at each other.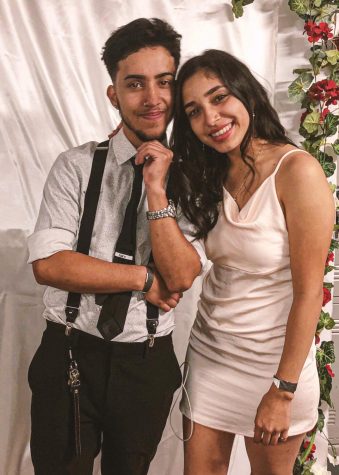 Angie Hernandez & Oscar Machado
DATING FOR ONE YEAR AND EIGHT MONTHS
Our first date was kinda funny. It was at school after multicultural day and we hung out at the church in front of the school. I first snapped at him thinking he wouldn't come but he actually came. It was really awkward and we just talked about random things but it was a little flirty so that's what I liked from the start. What made it memorable was when he threw a fake spider at me, I really hate spiders. But I realized that he was the one when I started getting attached to him and his family and realized how comfortable I am with him.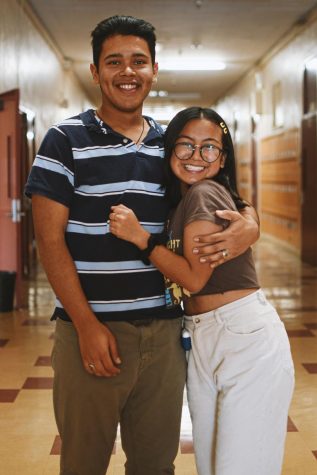 Cesar Martinez & Venus Ancheta
DATING FOR TWO MONTHS
We've known each other since summer. Our first date was a very simple one. We went to eat and then we spent the whole day talking about life. I think every day is memorable with her but to be honest it's just the way we both are so similar but yet different enough to like each other. That day she was as she's always been, a humble person with a caring personality. I realized that she was the one when we clicked on this conversation we've had. She came unexpectedly to my life and that's the reason I knew she was the one.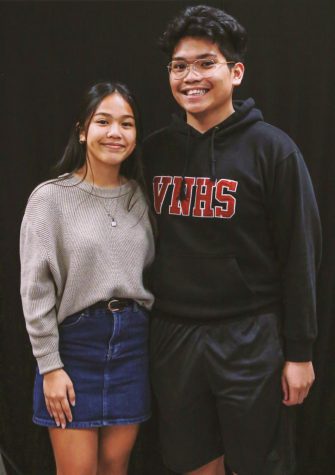 Jaymee Domenden & Anthony Asis
DATING FOR TEN MONTHS
My first date with Anthony was such a good time. We went to the summer movie festival at CSUN for the first time to watch "The Parent Trap." The most interesting thing that happened was trying yakiniku (Japanese grilled meat) fries with him from the food truck. The first date for me was memorable because it was the first time we held hands. I was nervous to even do that, even with him. Being able to be myself around him comfortably made me realize that he's the one for me. He accepts me for who I am and loves me no matter what. He makes me laugh at the dumbest things and reassures me when things go wrong.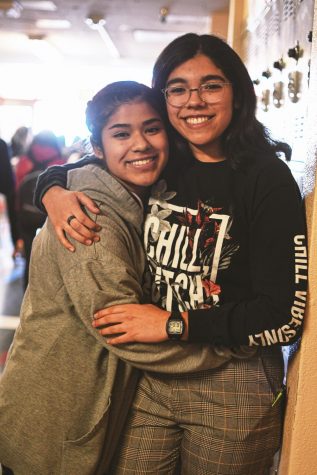 Alexa Abrego & Ashley Bonilla
DATING FOR ONE MONTH
On our first date we went roller skating. We didn't think it was our first date until the next day when we hung out again. Someone asked if we were dating and we weren't too sure. We asked ourselves "are we?" and decided we were, so we made it official. What made it memorable was that I had liked her for a while and I was so confused whether it was a date or not but regardless it was amazing and I laughed a lot.