Apple Stepping Up Their Game
Apple launched a subscription plan that allows people to access over 100 exclusive games.
Apple recently announced its new subscription plan for video games: the Apple Arcade.
Similar to a Netflix subscription, 'Apple Arcade' allows for its subscribers to have unlimited access to more than 100 new and exclusive games.
Apple have partnered with Disney, Cartoon Network, Final Fantasy creator Hironobu Sakaguchi and The Sims designer Will Wright, to name a few, to develop games for the service.
Other games in their repertoire include PAC-MAN PARTY ROYALE and Steven Universe: Unleash the Light.
Apple Arcade is available on any Apple device with iOS 13, and costs $4.99 per month.
A one-month free trial is available for new users as well.
In total, six members are able to share one subscription. Additionally, there are no advertisements on the games and they are available offline.
Some games will be compatible with controllers, including the PlayStation DualShock 4, Xbox Wireless Controllers with Bluetooth and MFi.
Apple Arcade is available starting Sept. 19 from the App Store.
About the Contributor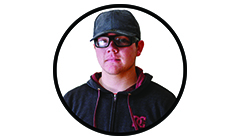 Xavier Gonzalez, Staff Writer
Xavier Gonzalez is currently a sports writer for The Mirror. He is in his senior year of high school. He loves to compete in Robotics competitions. He enjoys playing basketball, video games and eating tacos (cabesa and lengua.) His favorite basketball player is James Harden because of his step back. His current favorite video game is Call Of Duty: World War 2.