A Sour Beginning for Female Spikers
The Wolves fall in a four set thriller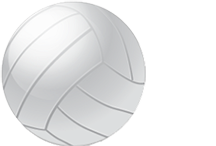 The Girls Varsity Volleyball Team visited the Arleta Mustangs in their first game of the season, on Wednesday, Aug. 15, losing two sets to one.
The Wolves showcased their superiority on the service line as their float serves kept the opponents out of system. The first set established the tone for the rest of the game as it displayed a tightly contested matchup. The Wolves would struggle on their receiving and passing which caused them to be in a two set deficit. With the third set at hand, the setting of Aileen Flores and Lauren Woolsey aided their team to a 25-18 victory. Besides the setting duo, Kiara Gebert and Samantha Gacusan also aided to the winning effort with their precise passing and relentless hustle. However, in the fourth set their defensive struggles arose again as they dropped the final set.
"Although it was not the result we wanted, the game itself showed us glimpses of our potential for the future. We are looking forward to gaining more chemistry with one another and to improve from here on," said Kiara Gebert.