By Mhar Tenorio
The Mirror Staff
FEATURE
Teenagers Who Changed the World
April 24, 2017
FEATURE: Who says young people can't be activists or even win a Nobel Prize if they put their minds to it?
---
Who says you have to be an adult to change the world? These inspiring teenagers defied all odds and made a change.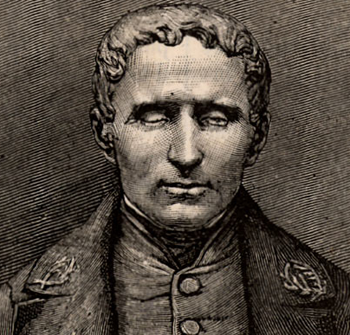 Louis Braille: Alphabet for the Blind
BORN: Jan. 4, 1809
DIED: Jan. 6, 1852
Thanks to 15-year-old Louis Braille, blind people are able to now read and write.
When he was three, Braille was playing in his father's harness shop and injured his eyes with an awl, a tool used to make tiny holes in leather. His injured eyes became infected, causing him to become completely blind.
Braille committed himself to learn how to read and write. He attended the National Institute for Blind Youth in Paris under a scholarship. During that time, books for the blind used letters that were engraved onto each page, which made them very thick and difficult to handle.
When soldier Charles Barbier visited Braille's school, he introduced a system that allowed soldiers to communicate without the use of light or sound. Braille was inspired by this, so he developed a similar system that was more space-efficient and easy to use.
Barbier's system used 12 embossed dots and dashes to illustrate sound. However, this method proved too complicated for the soldiers, so Barbier pitched the idea to the National Institute for Blind Youth.
Braille thought that the dashes took up too much space, enabling only a few sentences to fit on a page, so he removed the dashes and reduced the number of dots to six.
Since then, the Braille system has been translated for other languages and is widely used around the world.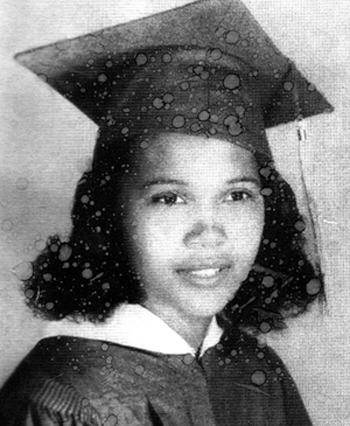 Barbara Rose Johns: Civil Rights Warrior
BORN: March 6, 1935
DIED: Sept. 25, 1991
African American Barbara Rose Johns attended the overcrowded Moton High School in Farmville, Virginia. The school had poor, inadequate facilities. On April 23, 1951, 16-year-old Johns organized a student strike to address the injustices of segregated schools.
The strike gained the support of the National Association for the Advancement of Colored People (NAACP), which filed a lawsuit against the Prince Edward County Board of Education that later became part of Brown v Board of Education, the Supreme Court ruling that ended school segregation as unconstitutional.

Claudette Colvin: Taking a Stand by Staying Seated
BORN: Sept. 5, 1939
Civil rights activist, Claudette Colvin, was inspired to take a stand against the oppression African-Americans received.
At that time, a person of color was forced to give up his/her seat when a white person entered and the bus was full.
On March 2, 1955, 15-year-old Colvin refused to give up her seat to a white boy, stating it was her constitutional right to remain seated.
She was arrested due to the segregation laws. Along with four others, she became a plaintiff for the Browder v Gayle case. It terminated the segregation within public transportation since it contradicted the Fourteenth Amendment of the constitution.
Nine months prior to the action of the famous Rosa Parks, her bravery nonetheless helped move forward the civil rights movement.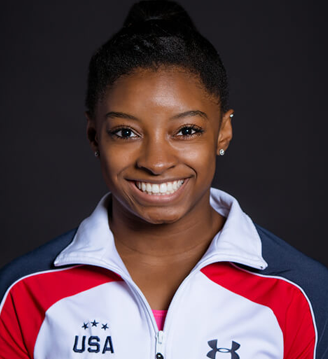 Simone Biles
BORN: March 14, 1997
Setting a record as the most decorated American gymnast, 19-year-old gymnast Simone Biles earned 14 World Artistic Gymnastics Championships medals and five medals in the Rio 2016 Olympics for vault, floor exercise, balance beam, and as an all-around gymnast.
Biles is the first African American ever to win gold in an all-around gymnastics competition and is currently on a record-breaking winning streak for three consecutive years in the World Championships.
Her grandfather and his second wife adopted Biles and her sister, Adria, because their mother had a drug and alcohol problem. Inspired by a daycare field trip to a gymnastics center when she was six years old, she then worked her way up in gymnastics, winning awards and breaking records.
Biles will be a contestant on the upcoming 24th season of "Dancing with the Stars," and was committed to compete for the UCLA gymnastics team, but then signed with a sports agency, Octagon, officiating her legacy.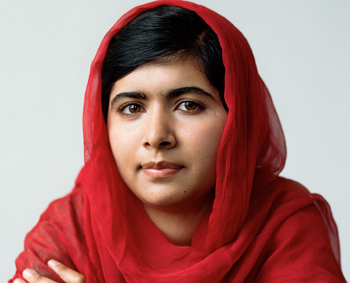 Malala Yousafzai
BORN: July 12, 1997
The youngest person ever to receive a Nobel Peace Prize, Malala Yousafzai followed in her father's footsteps to become an education activist.
In 2008, as the Taliban continued to attack girls' schools in Pakistan's Swat District, she gave a speech that was broadcast on TV and covered by newspapers in the region. In her speech she accused the Taliban of taking away her right to an education.
As a seventh grader, Yousafzai started writing about women's education rights for BBC Urdu using a pseudonym. In 2011, she was nominated for the International Children's Peace Prize and was awarded Pakistan's National Youth Peace Prize.
Her rising activism led to death threats from Taliban supporters. On Oct. 9, 2012, she was shot and left in critical condition.
After recovering, she garnered the sympathy and support of the world, and established the Malala Fund, a nonprofit organization to raise awareness about girls' education issues.
In 2014, the 17-year-old was awarded the Nobel Peace Prize along with over $500,000. She used the money to build a secondary school for girls in Pakistan. On her 18th birthday, she began building a school for Syrian refugees in Lebanon.
Facebook
Instagram