By Lucas Shim and Jenisa Chuayjarernsook

The Mirror Staff
"I hope the message of humanity, being in all forms is conveyed."
PERFORMING ARTS
The Elephant Man Is Coming
The Elephant Man is coming to Van Nuys High School.
Throughout October, Actors in Action, Van Nuys High School's acting troupe, will be preparing for the fall theater production of the play, which will be staged in the Hubbard Auditorium on November 3-5,10 and 12.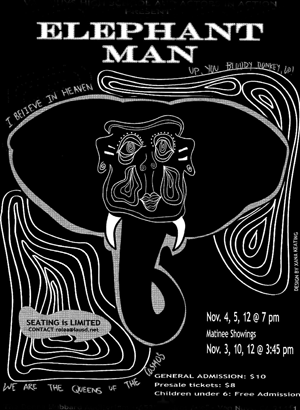 The 27-student cast of "The Elephant Man," directed by Mr. Randy Olea, has rehearsed every single weekday since the end of August.
Based on the original and critically acclaimed movie that opened in theaters in 1980, "The Elephant Man" was originally written by director David Lynch, who was best known for his TV show, "Twin Peaks", and another movie called "Blue Velvet."
The movie's main cast included John Hurt, Anthony Hopkins, and Anne Bancroft. It was nominated for multiple Academy Awards and BAFTA awards including "Best Picture," "Best Director", and "Best Actor."
The story takes place during the 1880's in London. Joseph Merrick, played by Antonio Luis, was born with a disfiguring disorder that caused a severe deformation on his face and shoulder. He uses his appearance to attract and perform in freak shows, earning him the nickname, "Elephant Man."
For Luis, the biggest acting challenge is that the character is deformed.
"I have to be in character by the movements, which is very difficult. But that is the way this business is," Luis said.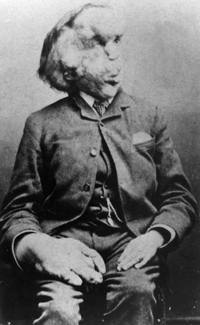 After seeing Merrick in a sideshow, Dr. Frederick Treves, played by Ian Foster, decides to help him and soon discovers that, behind the scenes, Merrick was humble and refined.
"I believe the most challenging thing for me is the severity and tone of my character," said Foster.
"He is a very self obsessed, only in it for his good. challenging thing about the play is remembering where to come in, and when," added Foster.
Eventually, he becomes well-known and liked by many people, including Mrs. Kendal, a famous actress of its time, played by Madeline Miller.
"For this particular role there's a lot of subtlety you have to figure out, Mrs. Kendall is a very smart, funny character so she has a way of communicating a lot of innuendo and subtext very carefully as to make her point," said Miller.
With his worsening conditions and very little time, Merrick tries to fit into society as a human being, but eventually his disease catches up to him.
Bianca Akbiyik, who plays the duchess, is "ecstatic" to be involved with the production.
"I hope the message of humanity, being in all forms is conveyed," she said.
Pre-sale tickets are available in Room 322 or from any Actors in Action student. Seating is limited.


Oct. 7, 2016, 8:01 a.m. Updated to include ticket info