Lana Del Rey "Lets The Light In" with new album featuring love, longing and lyrical enchantment
Unlike other artists, Del Rey chooses to privately release new music without promotions, claiming that her purpose is simply to create music for her own enjoyment and fun. 
The abridged version of this article appeared in the June. 2023 print edition of The Mirror. This is an uncut version.
Over the years, alt-pop singer Lana Del Rey has captivated fans with her continuously evolving lyricism and impeccable melodies, enchanting audiences through her poetic expression and gentle touch. In her groundbreaking debut album, "Born to Die," she encourages listeners to embrace life to the fullest, conveying harsh truths with her sultry voice and haunting lyrics, reminding us that life is fleeting. With her iconic "Norman Fucking Rockwell," Del Rey entrances fans through her resonant whispers and soothing instrumentals, brilliantly showcasing her alt-pop dreamscape.
Once again, Lana Del Rey shares her otherworldly thoughts in her ninth studio album, "Did You Know That There's a Tunnel Under Ocean Blvd." The elaborate title mirrors her boundless creativity, as she skillfully balances the soothing lull of her voice with the innate darkness of her lyrical poetry. As per her signature style, Del Rey elegantly accompanies each track with refined instrumentals that harmonize seamlessly with her vocals. The album and its release process exemplify her enigmatic nature, the privacy she maintains, and the carefully curated information and artistry she shares with her fans. 
"This album is one of my favorites as of right now," senior Leilany Castro, an avid Del Rey fan, said. "It includes some of her best songs, and I love how she uses her voice all throughout the album. Her songwriting is amazing, and the experimentalism on this album was such a good addition to her discography." 
Fans not only admire Del Rey's vocals, but they also appreciate the diverse array of artists featured on the album, such as Jon Batiste, SYML, RIOPY, Father John Misty, Bleachers, and Tommy Genesis.
"I truly loved the song 'Let The Light In,'" senior Elim Kim, another strong supporter of Del Rey, said. "I loved how uniquely her and John Misty harmonized together. The melody alongside both of their vocals made the song so dreamy and made me interested in hearing more from him." 
The album dropped on Mar. 24, surprising many of Del Rey's fans and followers. However, a select few individuals who followed her private Instagram account were privileged enough to witness her discreet announcement. Her only post revealing the release date expressed her thankfulness to collaborators and supporters.
"Thank you friends who helped me make this record," Del Rey said in her post. "The music is for fun and for you and for me and not always free unless you're streaming ha – but spirited with the best of intentions!" 
Unlike other artists, Del Rey chooses to privately release new music without promotions, claiming that her purpose is simply to create music for her own enjoyment and fun. 
"She doesn't really care about publicity, even if it is to promote her work," Castro said. "She knows her real fans will support her no matter what and doesn't mind if it gets popular or not, she's just grateful."
Most fans embrace Del Rey's choices, discovering that her unique approach to releasing music heightens anticipation and excitement among listeners. 
"I think her being more private adds to the suspense when she does release a single or music video," senior fan Aj Escobar said. "I don't really feel mad or deprived. I just live my life, and when she does drop something it excites me."
Although Del Rey's desire to keep her personal life private has positive intentions, she faces challenges when releasing her music and expressing herself artistically. Numerous incidents over the years prompted her to deactivate many of her social media platforms in 2020.
Despite facing harsh criticism, Del Rey perseveres in expressing herself through "Did You Know That There's a Tunnel Under Ocean Blvd," and her fans expect nothing less. She continues to experiment with her vocals and singing style in her musical endeavors. Amid the backlash and high expectations accompanying the album's release, fans acknowledge Del Rey's artistic prowess and resilience.
"I find it very impressive how consistent she has stayed over the years despite the hate she gets every time," Kim said. "Whether you like her or not, she truly works hard with everything she puts out almost every year." 
Leave a Comment
Your donation will support the student journalists of Van Nuys Senior High School. Your contribution will allow us to purchase equipment and cover our annual website hosting costs.
About the Contributor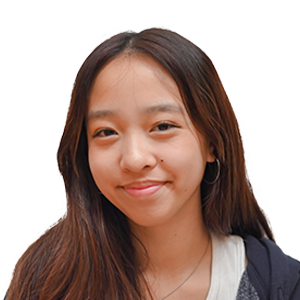 Katrina Gomez, Arts & Entertainment Editor
Katrina Gomez is the Arts and Entertainment Editor. She is a senior in her first year of journalism. In her free time, she enjoys going thrift shopping or grabbing boba with friends. She also really enjoys listening to R&B music and jazz. Some of her favorite artists are Steve Lacy, Laufey, SZA, and Ella Fitzgerald. She likes to hang out in cafes where she can study and read books to wind down. After high school, she plans going to a university or college to pursue a career in nursing.