Strike leads to new contract
Overcoming numerous obstacles, SEIU Local 99 union members secure a wage increase and improved working conditions following a three-day work stoppage that shut down LAUSD.
The abridged version of this article appeared in the June. 2023 print edition of The Mirror. This is an uncut version.
For almost 20 years, Ms. Fe Reyes has been devoted to her role as a teacher's aide at Van Nuys High School. However, beneath her cheerful demeanor, she fights a hidden personal battle—struggling to make ends meet and support her family.

Her LAUSD paycheck doesn't cover basic expenses, forcing her to take a second job.

"I work seven days a week."

As Ms. Reyes struggles to pay her bills, each trip to the grocery store reinforces her unwavering determination to provide for her daughter.
"It has been very very hard for me to balance both jobs," she said. "Even with the wage increase, it is hard for me to be able to make a living wage. I had to get a second job on the weekends to afford goods at home for me and my daughter." 
After enduring years of low wages, inadequate benefits, and a lack of respect, the school support staff within the Los Angeles Unified School Districtdistrict  reached a critical breaking point. This ignited an essential fight for workplace equity.
United in their struggle, workers across the district took a stand, supported by the solidarity of the United Teachers Los Angeles union members. Their banners held high, their voices echoing demands for fairness, members of the SEIU Local 99 Union sought improvements not only for their own working conditions but also for the future of the countless students they serve.
Representing Education Workers United, the Service Employees International Union (SEIU) Local 99 encompasses Los Angeles, Ventura and San Bernardino Counties. With a diverse membership of public and private education workers, this union represents over 30,000 LAUSD teacher assistants, special education assistants, custodians, bus drivers, cafeteria workers and other non-teaching staff. 
Their persistent efforts led to significant strides forward as the union succeeded in its primary demand: a substantial 30% wage increase, setting a powerful precedent for school support staff and similar movements across the nation.
"
"We need to make sure that the legislature understands that funding education is not something that should ever be on the conversation of cutting.
— SEIU Local 99 President Conrado Guerrero
In a significant show of strength, Local 99, backed by classroom teachers, staged a strike from March 21 to 23. This decision to demand better wages, benefits and working conditions was not made on a whim.
"For the last three years, they have not gotten a pay raise or a contractual agreement, and they felt they deserved a raise," history teacher Ms. Beth Moore said. 
Ms. Reyes agrees with this, saying that until Local 99 and UTLA got together, there would have been no way for an agreement to happen. 
"This was something beautiful and historical," Ms. Reyes said. "We tried to have a contract for three years but nothing happened until we got together. It made us stronger."
Before the new contract, some SEIU employees had jobs that only paid minimum wage. According to the union, the average annual salary for members was $25,000, with the average worker working only five to six hours a day. 
Leaders from across the Local 99 community regularly convened to discuss the looming strike, ensuring full transparency about the union's dialogue with the district.
Alongside board meetings, SEIU also fosters robust relationships with community coalitions and nonprofit organizations. These connections enabled the union to effectively communicate with its members. Notably, many Local 99 members are parents of LAUSD students, which facilitated informational picketing at school drop-off points and the distribution of flyers. 
SEIU Local 99 President Conrado Guerrero outlined their goals. 
"What we were out there doing is fighting for more, for better wages so that we could hire more people and provide better services to the students that we already serve," Guerrero said.
Guerrero, a Building Engineer for LAUSD, has been affiliated with the district and Local 99 since 1997. His involvement with the union deepened in 2008, and he rose to the position of Vice President in 2014, then President in 2016.
"All of the things that we did helped our members understand the importance of going on a strike and that this is what we needed to do so we could get what we were demanding," Guerrero said.
However, Guerrero underscored that there was more at stake than just wage increases. The highest priority was respect.
In addition to increasing wages, Guerrero stated there was much more the union needed from LAUSD. The most important demand was respect. 
"We asked for respect," Guerrero said. "Respect for the workers. Along with language for protecting ourselves from bullying and harassment on the work site."
The struggle for workplace respect has been a long-standing fight for workers. Bullying and harassment can take numerous forms, and it's often most prevalent when workers attempt to assert their rights.
Guerrero pointed out instances of retaliation against their members. 
"Since we started bargaining for almost a year, the district started targeting a lot of our member leaders by retaliating and harassing them, pretty much violating the right for them to organize," he said.
Despite challenges, including inclement weather, the three-day strike from March 21 to 23 showcased the determination of Local 99. Guerrero emphasized how member leaders, staff, teachers and the community rallied together, undeterred by the continuous rain.
Alongside local backing, Los Angeles Mayor Karen Bass lent her support to the union. She bridged the gap between LAUSD and the union by offering city hall as a neutral ground for negotiations, ultimately leading to the settlement between the union and the district.
"Her leadership was invaluable to us being able to reach an agreement," Guerrero said. "She reached out to us and offered us City Hall. She also reached out to the superintendent to try and reach an agreement. When we were ready to walk away, she kept going back and forth and it ended up being successful and caused us to reach an agreement."
The new contract promises a substantial 30 percent wage increase for union members, raising the minimum wage to $22.52 an hour and setting an average salary of $45,000 a year. It also ensures health benefits for part-time employees working over four hours a day and offers enhanced compensation and hours for paraprofessionals serving students with special needs.
Furthermore, the district intends to allocate three million dollars towards an Education and Professional Development Fund for SEIU members. The language regarding respectful treatment and protection against harassment and bullying has also been updated.
Reflecting on the progress, Special Education Teacher's Assistant Laura Christopher doesn't think the contract is perfect, but that it does signify progress.
"I think there is still room for improvement, but we finally got recognized," Ms. Christopher, an SEIU member and supporter of many years, said. 
The ramifications of the strike continue to echo throughout the district, even after the contract signing.
"The biggest impact is the workers sacrificing three days of work," Guerrero said. "It's a tough decision to make, but they did it with the understanding that they were fighting for something better."
Looking ahead to the contract's expiration in June 2024, Guerrero acknowledges there are many more challenges to address. He emphasizes the importance of the recent victory in restoring power to Local 99 but also notes the work is not yet done.
"We were able to shut down the second-largest school district in the nation and we were able to get what we received," Guerrero said. "Right now the membership is really riding high on their strength and moving forward. They're not going to hesitate to take action, they feel empowered."
In addition to local issues, SEIU Local 99 persists in supporting state legislation, championing increased education funding. Advocating for the past legislature, the union strives for equal opportunity for its members and the students they serve.
"We need to make sure that the legislature understands that funding education is not something that should ever be on the conversation of cutting," Guerrero explained. "For being in California, in the fifth or sixth largest economy, we should not be in the bottom ten of per-pupil funding, we should be one of the top."
Ultimately, funding is fundamental to ensuring all district programs and services are accessible to students.
As the dust settles following the strike and the signing of the new contract, the union and its members stand at a pivotal moment. Their recent victory has demonstrated the power of collective action, offering union members hope for the challenges that still lie ahead.
"This is going to be our history," Ms. Christopher said. "Our students are the future, and we need to set a good example for them." 
Leave a Comment
Your donation will support the student journalists of Van Nuys Senior High School. Your contribution will allow us to purchase equipment and cover our annual website hosting costs.
About the Contributor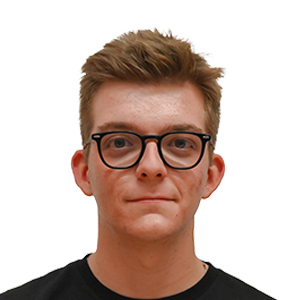 Zachary Skolnick, Staff Writer
Zachary Skolnick is a News/Features writer for The Mirror. He is a senior in his first year of journalism. Outside of working on the publication, he enjoys spending time with friends, participating in school productions, and volunteering in his local community. He respects all political views but leans to the left on most topics. He values helping others in criminal and social justice and plans to attend a four-year university, majoring in criminal justice.