Tips for when it's time to vote
Mia Ramirez gives a couple pointers to prepare new student voters.
18 is an exciting age that brings about new opportunities, responsibilities and privileges. One entitlement that comes along with becoming of legal age is the right to vote.
The voting process can seem daunting and complicated, and this can deter people from utilizing their right to vote.
Here are a few tips that can help you through the voting process.
1. Make sure to register before election day
The deadline for registering online or through mail before the election is 15 days. However, it's possible for someone to register as late as the day of the election if they go in person. 
In order to make the voting process easier, it is best to register before election day comes around. Minors who want to get the process started can pre-register online to vote as early as 16 years old. After pre-registering, voter registration will become active once they have turned 18. 
Voters can check their registration status online by finding the registration website for their county and inputting their information into the Voter Registration Verification.
For those who want to register through paper, forms are available at most government buildings, such as U.S post offices, public libraries and the Department of Motor Vehicles (DMV). The registration forms can then either be turned in in-person at a Registrar of Voters office or mailed to them.
2. Research candidates/propositions
Once voters are registered and ready for election day, it is important to research the candidates and changes that are being voted on. It is always best to have the right information to make an informed decision. 
Information on the candidates and the ballot measures can be found in voter guides, which are available online. Voters can type in their address into websites such as ballotready.org to find out when there is an election they can vote in, as well as statements from candidates and descriptions of the propositions that will be included in the ballot.
3. Explore voting location options
The final step in voting is for voters to turn in their ballot. There are two ways to do this; by mail or in-person at the polls.
For those planning on mail their ballot, it is important to postmark it on or before the date of the election they're voting in.
All mailed ballots must be accounted for by the seventh day after the election so people who don't believe their ballot will make it in time should just go in-person.
It's possible for people to find their nearest polling location by going to the website: sos.ca.gov/elections/polling-place and typing in your address.
Leave a Comment
Your donation will support the student journalists of Van Nuys Senior High School. Your contribution will allow us to purchase equipment and cover our annual website hosting costs.
About the Contributor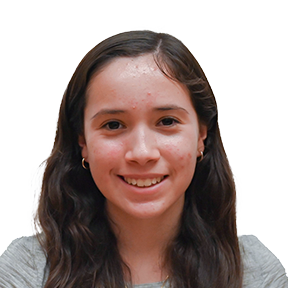 Mia Ramirez, Staff Writer
Mia Ramirez is a News/Features staff writer. She is a freshman in her first year of journalism. Outside of her work or the paper and website, she enjoys reading, listening to music, and binging Grey's Anatomy. Mia is a second-generation Mexican and is very close to her family. After high school, Mia plans to go to a four-year college and get a degree in communications.