The life and times of Dante Damiano
Graduating high school, Dante Damiano shares his story as a senior student and part time YouTuber.
"I want to get famous off of youtube, but I want to stay true to myself as I do it."
Dante Damiano is a senior at Van Nuys High School in the performing arts magnet. Participating in multiple school productions and having an active social life, Dante's social impact is prevalent. 
Toward the end of his freshman year, Dante saw himself losing motivation and started looking for an outlet to create what he loved and share it with others. For him, that outlet was YouTube. Maintaining a channel called ExplodingDaniel, Dante has 136 subscribers and 60 videos posted.
"I love to play video games, how can I make money off of that, how can I make a career out of that." 
In order to get started, Dante turned to existing creators for inspiration. The most influential were Markiplier and Jacksepticeye. Watching their channels, Dante was impressed by how a creator could take a game and showcase it in a completely new perspective. Dante wants people who watch his channel to feel the same way. He knows it's not just about playing games and having fun, but also about connecting with fans and building his community. 
"
"People who find my channel get something new that they don't usually see in videos, like, finding a new aspect of a story while also having fun watching it, being entertained, and having a good laugh out of it. But I want them to gain a new aspect, a new way of looking at it. That is my main goal,""
— Dante Damiano
Dante's YouTube channel mainly consists of gaming content, focusing on games like Minecraft, and more recently, Gartic Phone. Providing commentary and hilarious banter throughout, Dante plays with his online and school friends.
"I have a natural charisma when it comes to playing social games. I don't feel like I am having to entertain, rather I am just having fun." 
Committed to California State University Northridge, Dante plans to major in video editing, and he doesn't plan on shutting down his YouTube channel in college. With the knowledge and experience he plans to learn at school, as well as his extroverted personality, Dante hopes to pursue a career as a professional video editor. 
"I want to learn video editing so I can better myself at content creation. I want to find new elements for me to include in my videos and new ways to reinvent the wheel when it comes to video editing." 
With the support of his parents, Dante has been able to afford a new gaming computer where he uses editing software to create his videos. Using software like OBS and Streamlabs, Dante's creativity is endless. As he moves toward the next chapter of his life, he also plans for growing his channel. 
"With the new creative freedom and the time to work on my channel more, I plan to create a stream schedule." "Once I get adjusted to my college schedule, I plan to fit in time to record videos and podcasts, so the members who are invested in my channel can expect better content." 
Right now gaming is a fun and rewarding form of content for Dante, but he is also passionate about helping others. Down the road he sees himself switching to a more personal approach. 
"I might get into therapy content. I am the type of person who likes to help other people out before I help myself. I always try to be there for other people. I want to make everyone feel included, and respected." 
To many people, content creation is an unknown field. No guidebook or blueprint to show a creator the correct path. Following in the footsteps of world-renowned creators, Dante is set to create his own way. 
"Selfishly, I want to get famous off of YouTube, and I am not afraid to admit it. But the one thing that I want to be is, I want to stay true to myself. I don't want to stoop so low, as to do something I don't love for the sake of getting popular." 
Leave a Comment
Your donation will support the student journalists of Van Nuys Senior High School. Your contribution will allow us to purchase equipment and cover our annual website hosting costs.
About the Contributor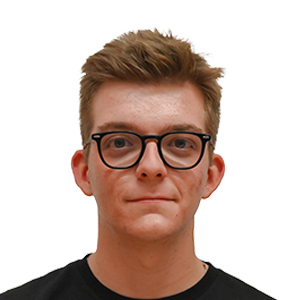 Zachary Skolnick, Staff Writer
Zachary Skolnick is a News/Features writer for The Mirror. He is a senior in his first year of journalism. Outside of working on the publication, he enjoys spending time with friends, participating in school productions, and volunteering in his local community. He respects all political views but leans to the left on most topics. He values helping others in criminal and social justice and plans to attend a four-year university, majoring in criminal justice.