Disneyland's Tomorrowland is stuck in yesterday
Victorian steampunk. The '80s. The Space Age. What do these have in common? Disney's failure to live up to the promise of the future, of course.
If you are a frequent Disneyland visitor, you know where this is going.
If you're not a frequent visitor, however, then let us enlighten you. Disneyland has nine themed areas, or "lands": Main Street, Adventureland, Frontierland, Fantasyland, New Orleans Square, Critter Country, Star Wars: Galaxy's Edge, Mickey's Toontown, and, of course, Tomorrowland.
Themed to the idea of the future, Tomorrowland has always struggled with its identity. When the land first opened in 1955, its main focus was predicting the far-away future of 1986 (when Halley's Comet was scheduled to appear in the night sky). Of course, the future accelerates far more rapidly than one can expect, and 12 years later, Tomorrowland received its first upgrade. It moved past its Googie architecture and embraced the sleek, smooth forms of the Space Age, with a vibrant and kinetic landscape drawing visitors into the future. 
Unsurprisingly, however, Tomorrowland would need another upgrade, this time in 1987. Star Wars was peaking at the time, so naturally, Tomorrowland got a flying-spaceship-themed ride featuring the likes of C-3PO, R2-D2 and Captain Rex called Star Tours. With it came the '80s invasion, with parts of Tomorrowland being changed to reflect the plastic clunkiness of the decade. Oh, yeah, and Michael Jackson got his own film, Captain EO, in the land's theater.
Yet, ten years later, this still wasn't enough. The majority of the land was still stuck in the '60s, so a general update was in order. Disney appointed a veteran "Imagineer" (ride developer) to lead the change…but didn't give him the budget to do so. By the turn of the millennium, Tomorrowland resembled a very cheaply done steampunk land, with horrible greens and rusts splashed over the once-pristine ride buildings. Don't worry, though; they reversed most of this during the early 2000s.
This is the Tomorrowland we have today. A blast from the past. A hint of Jules Verne. A quasi Star Wars land. It barely resembles its original goal, to present an idea of the future to the visiting public. It's just a land used to store attractions that are pretty cool, but would fit nowhere else in the park.
So how can Tomorrowland improve? If I was in charge, the first thing I would do is give Autopia a much needed renovation. Autopia has been around since Disneyland opened in 1955, and even though the attraction has had a couple of renovations over the years, none of them have brought what most fans want, which is for Autopia to go electric. In the 21st century, more and more people are choosing electric cars over gas cars, especially in California, which accounts for about 39% of EV's nationwide. Autopia is known for having an extremely heavy odor of gasoline, to the point where it's almost headache inducing. If Autopia made their cars go electric, the ride wouldn't feel so gross and odious. Overall, the ride has a lot of potential and I wish Disneyland would just give it the renovation it deserves. In fact, Disney could make the cars look like they are flying cars. It might seem impossible, but if they moved the wheels to the bottom middle of the car where you have to really duck down to see them, it would look as if the cars are hovering. When Autopia got sponsored by Honda in 2016, they did give the ride somewhat of a makeover, but they didn't make the ride go electric because according to Honda, the Autopia motors are "clean and fuel efficient". I don't know how long Disneyland is in a contract with Honda for Autopia, but Honda is not exactly the leading brand when it comes to electric cars, so unless Honda wanted to promote the fact that they sell electric cars, which wouldn't be a bad idea, I don't think Autopia is going to go electric anytime soon. 
Tomorrowland could also reopen Star Wars Launch Bay. When I was younger, I remember the Launch Bay having lots of Star Wars-related props, functioning like a museum. I always made it a point to check out the attraction whenever I visited Disneyland because of how air conditioned the building was and how cool all of the props were. When I found out that the attraction closed, I was weirdly mournful, even though the Launch Bay wasn't even a ride. I hope that the attraction opens again soon, and if it does, I will have high hopes. 
Looking at how Disney is evolving when it comes to interactive storytelling in their parks, I expect nothing shy of the coolest interactive walk-through attraction in the park. On the Disney Wish cruise ship, the daycares for children from ages 3-12 have some of the coolest areas to play in. One of the areas called "The Walt Disney Imagineering Lab" lets kids learn how Disney Imagineers create the rides and attractions at the Disney parks. Kids can even create and virtually ride their own roller coaster with the Ride Studio. If I was in charge of what happens with Launch Bay, I would design it so it's full of all sorts of interactive and creative experiences. First, I would improve the Walt Disney Imagineering Lab from the Disney Wish by making it bigger by adding more opportunities to create like a Disney Imagineer. For example, there could be an area where guests could design their own park digitally with a castle and lands. I would personally have a lot of fun creating my own park. There would also be an area where guests can animate or build a ride animatronic. And for the rest of the Launch Bay, I wouldn't mind if they kept the whole Star Wars Museum, but I would add a designated power nap station. There is a lot of walking in Disneyland, and sometimes people get so tired they end up falling asleep on rides, and nobody wants that. So, if people could nap for half an hour while the rest of their family hangs out in the Launch Bay, I think the Disneyland experience would be improved. 
Something that many fans want back in Tomorrowland is the PeopleMover. The PeopleMover used to be a ride that transported guests all around Tomorrowland, offering an enjoyable view of the land at a rather slow pace. The attraction closed in 1995 to cut costs and due to the ride not meeting safety standards when it came to people jumping out of the ride and falling to their death. The ride does operate in Disney World's Tomorrowland, which gives hope that it could come back to Disneyland if Tomorrowland ever gets an update. Though I have never been on the ride, the concept of it seems nice and relaxing. But sadly, from the perspective of Disney, the idea to get rid of the PeopleMover was, and still is, a smart decision. Despite the demand, Tomorrowland does not need the PeopleMover. 
Disneyland has enough forms of transportation around the park such as the Disneyland Railroad and the Monorail, both of which are semi-slow paced and offer a scenic view of the park. If the PeopleMover came back, what would it offer? Tomorrowland is not so stunningly gorgeous that it needs its own mode of transportation to appreciate the architecture. The only way I could see it being enjoyable is if you ride it during the fireworks or sunset, but you can do the same thing with the Monorail and the Disneyland Railroad. If the PeopleMover was still around in Disneyland today, I would probably never ride it. There are so many other attractions worth the precious expensive time in Disneyland. So, instead of bringing back the PeopleMover, Disneyland could use the old elevated cement track to make a walkway for firework viewing. All Disney would have to do is add railings and a staircase leading up to the track. 
Tomorrowland has so much potential that isn't being taken advantage of. If the Autopia cars went electric, the ride would be so much more enjoyable. The Star Wars Launch Bay is just taking up space in Tomorrowland, but seeing what Disney can do when it comes to interactive experiences on the Disney Cruise ships, I have hope that they can apply it to Disneyland. Even though many Disney fans want the PeopleMover to return, Tomorrowland is better off without it. Disney is rolling in dough, so they have no excuse to ignore the potential of Tomorrowland. After all, in Walt Disney's famous words, "Disneyland will never be completed. It will continue to grow as long as there is imagination left in the world."
Leave a Comment
Your donation will support the student journalists of Van Nuys Senior High School. Your contribution will allow us to purchase equipment and cover our annual website hosting costs.
About the Contributors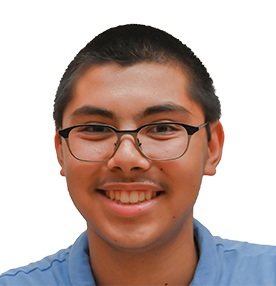 Daimler Koch, Staff Writer
Daimler Koch is an Arts and Entertainment writer. He is a junior who is in his first year of journalism. Besides drawing and running his own newspaper, Daimler is a huge Disney fan and enjoys all things Disney related. He is currently the Director of the Van Nuys High School Math Tutoring Center, where he and other tutors help students who are struggling with their basic math skills. He plans to go to college and pursue a career working for Walt Disney Imagineering in Glendale, California.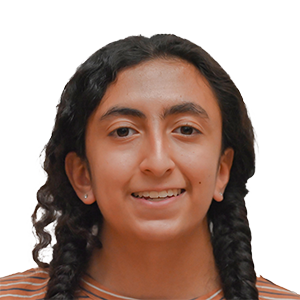 Docette Danialypour, Staff Writer
Docette Danialypour is an Opinion writer. She is a freshman in her first year of journalism. Outside of journalism, she enjoys watching movies, playing tennis, crafting, listening to theme park ride soundtracks, and going to Disneyland. She hopes to become a movie director in the future and currently writes, produces, edits, and directs her own short films, starring her two younger brothers. She is inspired by the hilarious skits on Saturday Night Live and the great works of Steven Speilberg and Taika Waititi.