Released in 2013, one of Naughty Dog's most famous games, The Last of Us, was quick to take the world by storm and receive overall positive responses from critics and gamers alike. Not only did it contain intense action scenes where you had to fight off or sneak by enemies, it had a heartfelt story and complex characters that you quickly grew attached to. Watching the father-daughter relationship between Joel and Ellie unfold tugged at fan's heartstrings, many going as far as to label it the best aspect of the game.
Flashforward to nearly a decade later, HBO announces their newest project, a TV show adaptation of the dearly beloved zombie apocalypse game.
Though many fans were originally skeptical about the project, many had high hopes knowing that head writer of the game, Neil Druckmann, played a big role in production of the show. And as the first season has shown us, those high hopes were met.
On January 27th, after only two episodes were released, it was announced that the show would return for another season, much to fans' excitement.
The second season is planned to follow the events of the second game. However, as the first season has shown us, co-creators Craig Mazin and Neil Druckmann aren't afraid to go down their own path, making changes and adding to the story but keeping the overarching plot the same. This means there's a number of elements we didn't get to see in the game but may get to see in the show, and as someone who has played both games, here's a few aspects I'd love to see in the show that weren't a part of The Last of Us Part II gameplay.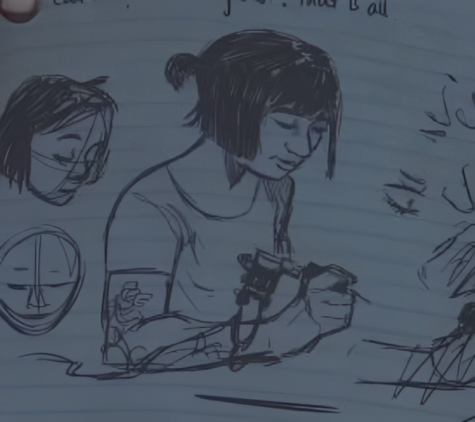 Throughout the game, you are able to read through Ellie's journal and see her past and present thoughts. If you look through previous entries, you see mentions of a girl named Cat, Ellie's ex-girlfriend. Not much is known about Cat or her personal life. We do know, however, that she was the one who gave Ellie the tattoo on her arm and afterwards, kissed her. Afraid she infected her, she pushed her away and when asked about her reaction, she lied and said she reacted that way because she had never kissed anyone before. They became a couple soon after that and Dina quickly became jealous and began to avoid them whenever they were together. Though they are broken up at the start of the game, they seem to be on good terms.
It would be really interesting to not only learn more about Cat and who she is as a person, but also to see her and Ellie's first kiss actually play out instead of reading about it. This would definitely expand on Ellie, and maybe even Dina's character, which as we have seen with the first season, is a very big goal the writers wish to accomplish when writing the game's story to fit a television series.
Talia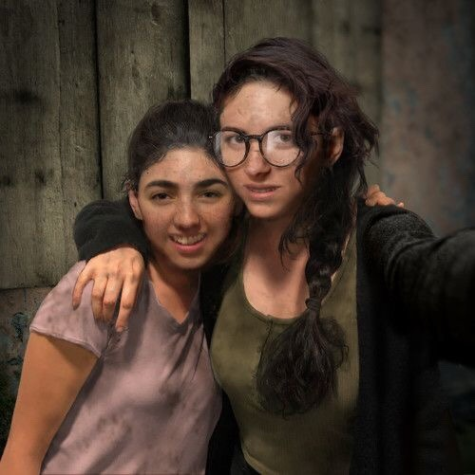 A photo of Dina and her sister Talia found at her and Ellie's farm. Credit to Naughty Dog.
After their parents were killed, Talia became Dina's main caregiver. Though she is never shown in-game, she is mentioned as Ellie and Dina travel throughout Seattle. When in the Synagogue, more about Talia is shared, with Dina mentioning that she was heavily involved in her religion and would encourage her sister to pray and take part in Jewish holidays with her.
Seeing Talia and more of Dina's past would not only be a great opportunity to get to know Dina more as a character, but also a great opportunity to dive deeper into the sisters' connection with Judaism on-screen. We don't see a lot of Jewish characters, especially in zombie apocalypse media, who talk about their religion in such a positive way as Dina does, and hearing more about Dina and Talia and how their beliefs brought them closer would help Jewish fans connect with the characters a little bit more.
Who "The Prophet" of the Seraphites really is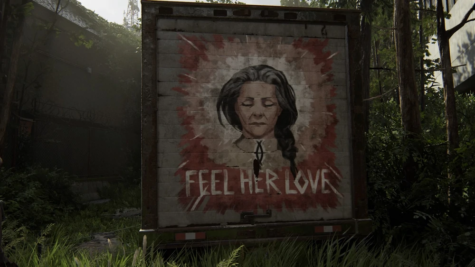 A screenshot taken from the game showing a mural of The Prophet. Credit to Naughty Dog.
In season one of HBO's "The Last of Us", we are introduced to the Fireflies, a resistance group against FEDRA. However, in the second game, we are shown that the Fireflies disbanded, many joining the WLF. An enemy of the WLF, the Seraphites (or Scars, as members of the WLF call them), are also introduced.
Though we see murals and mentions of the Seraphites leader throughout the game, we know very little about her. The most we know is that she was known by her followers as "The Prophet", and her beliefs that the Cordyceps infection was a punishment for human wrongdoings. The Prophet believed the disease was a "reset" for humanity. That this was their chance to redeem themselves for their sins. She also told her followers to not rely on technological advancements of any kind or "physical pleasure". 
But who was The Prophet, really? Besides her beliefs, who she actually was before she became a leader is unknown. If the second season decides to touch a little bit more on that topic, it would really expand on the already intriguing world the writer's of the game created.
What happened when Abby and Lev were captured?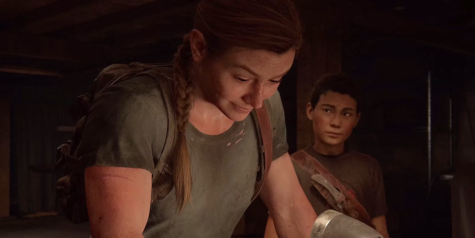 Abby and Lev, two unlikely allies who serve as a parallel to Joel and Ellie's story in the previous game, make their way to Santa Barbara making a trade for information on where the Fireflies might be. After a conversation with a Firefly over the radio about the resistance group reforming on Catalina Island, the duo attempts to go there, when they are suddenly attacked and captured by Rattlers. We don't see Lev and Abby again until Ellie decides to go after them a few months later, and they are bruised, bloodied, and clearly malnourished.
As we play as Ellie and explore the Rattler base, we get to see the cruel conditions enslaved people and infected are put through under that control. This gives us an idea of what the two went through, but not the entire picture. The sudden jump from Abby's muscular physique to being skinny and malnourished after a few months of being captured rattles both the player and Ellie. Although this may be the desired effect, it would be interesting to include at least a few scenes showcasing what happened in those few months.
Showrunners Neil Druckmann and Craig Mazin have proven in the first season that they're not afraid to take already established plot points from the game and expand on them. Not only would this expand the story and characters, but also create new content for new and old fans alike.