'Beau is Afraid' is whimsically hellish — frequently bold
Ari Aster's 'nightmare comedy' is provocative and all encompassing
   "Beau is Afraid" is contemporary horror elevator Ari Aster's (Director of Midsommar, Hereditary) third feature project with A24, and is as such a tad more unrestrained and gawdy than his previous works.
   In this comically tragic tale of a man's life told through hellish daydreams and diorama presentation: we follow Joaquin Phoenix's Beau, from the beginning of his life to the end, as he curiously and anxiously navigates an unrelenting disturbia of which there is no escape… going to visit his mother for the weekend.
   Being the superfluous, under-developed ball of insecurities that he is, Beau often finds tasks to be daunting and perilous — but his fears are starting to become true…
   Watch as this literal man-child navigates the horrors of everything from young love, to going to therapy, to getting his groceries, to eventually adventuring through the wilderness: all of which prove to pose fatal threats to our brave boy.
  Told in a sporadic fashion, this horror/comedy/drama looks at a life through an elusively zonky nihilism, favoring grandiose set pieces of exaggerated city scapes and equally sprawling interiors. Every detail is exaggerated with some foot in satire and dream logic, providing commentary on human nature, sociopolitics, and the repressed emotions that make up our desires and phobias… long story short, my exact kind of film.
   "Beau…" is undyingly personal and as such, very intimate and often uncomfortable. Audiences will be given many opportunities to leave the theater, and I'd pay good money that many will. Even some of you dear readers will find occurrences in this exemplification of the horrors of male trauma to be quite distressing, and hopefully at the same time, uniquely comedic. 
   Those familiar with "Hereditary" and "Midsommar" know Aster's evident obsession with familial trauma and distraught reign as the predominant throughline in all of his work. From distant maternal figures to cultish initiatives to pass on tradition, in Aster's world, family is the backbone of fear and disassociation.
   This undying devotion to convey passionate conflicts and Freudian upsets make up the entirety of Aster's filmography and they find their most robust vision in his newest film. Blending surrealistic perceptions of emotional reality with childhood fears, crafting a spectacle of borderline cartoonish horrors around our protagonist.
   Phoenix never fails to be at the top of the top of his game. The art of performance is something he manipulates to unearthed heights time after time again, and there is no difference on display within the skittish confides of Beau Wasserman. Many character actors bring their A-Game to the cast too, with no shortage of your Nathan Lanes and Amy Ryans. Cameos and all, the standout besides Phoenix is Patti LuPone, whose intrinsic depiction of Beau's mother acts as not only the catalyst of the film, but worth the price of admission. A shell-shocking cast with a terrific script: the attention to detail is pontificated in both its obsessive over-abundance of visual wit and gloriously executed production design. Some whimsical stop-motion/computer hybrid animation courtesy of Cristóbal León and Joaquín Cociña ("The Wolf House") to boot and you have one of the most artistically extravagant exercises in visual storytelling you may see all year.
   So many parables and emotional coincidences — it occasionally reminded me of Vernon Chatman's "The Shivering Truth", which if you know me, is an audacious compliment.
  Aster has never been the saving grace of horror to me as he has been for many others, but I do believe he absolutely excels in tragicomedy and irony. This film finds ways to not only shock and contort your perception of genre but also leave you wanting more out of its singularity – at least for me (I like weird things).
  If you see a film in theaters this month, make it "How To Blow Up a Pipeline", and if you don't see "How To Blow Up a Pipeline", see "Beau is Afraid" regardless. This one is for the freaks.
8/10
Leave a Comment
Your donation will support the student journalists of Van Nuys Senior High School. Your contribution will allow us to purchase equipment and cover our annual website hosting costs.
About the Contributor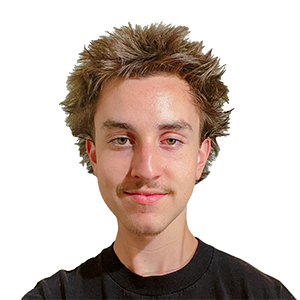 Dashiell Dekker, Arts & Entertainment Co-Editor
Dashiell Dekker is the Arts and Entertainment Co-Editor. He is a senior in his fourth and final year in high school journalism. His innate passion for media resonates in his film reviews, which he is consistently writing. He hopes to carry his affinity for entertainment journalism into the future, but above anything else, he aspires to be a director.