Speaking from experience
As a melting pot of cultural diversity, Van Nuys High School is a virtual United Nations where students from all walks of life come together to learn and grow. One unique aspect of the student body is the large number of bilingual students. 
The abridged version of this article appeared in the Feb. 2023 print edition of The Mirror. This is an uncut version.
Walking the halls of school, snippets of conversation in Spanish, Mandarin, Korean and countless other languages are often overheard, a testament to the multilingualism of the student body.
An Instagram poll conducted on campus revealed that of the 67 responses received, 84 percent of students are multilingual. 
These students were taught English in school and have found a way to use being bilingual to their advantage. The benefits of bilingualism are numerous, and bilingual students often possess superior problem-solving and critical-thinking skills. 
Senior Shamuel Robledo was born in the Philippines and he came to the United States with his parents in April 2018.
"
"I am slightly disappointed that people here lose connection to their hereditary ties because they can't speak their native language,""I feel it is important, no matter how unused a language is in their community. Knowing a second language opens another world of opportunity." "
— Jacob Merida
"Coming here at a young age was a very difficult time to adjust due to the changes of community and environment," he said. "But I knew some Filipinos here, which made me feel more welcomed and comfortable."
Robledo's first languages growing up were Tagalog, the most widely-spoken language in the Philippines, and Ilocano, a language that is primarily spoken in the northern region of the country. Knowing them helped him stay connected with his family back home.
He uses English and Tagalog at home and at school when communicating with his friends and family. 
"They're part of my everyday life," he said.
Junior Jacob Merida is a Spanish speaker who began learning the basics of Spanish early in life.
Merida has discovered numerous advantages to speaking Spanish beyond just connecting with other Spanish speakers and learning about their cultures. For one, being bilingual opens up a world of opportunities for him to communicate and build relationships with a wider range of people, both personally and professionally.
"SoCal has a great population of Spanish speakers, and being able to speak and understand the language has only proven useful in accessing their community," Merida said.
While English may be Merida's first language, he has found a different use for Spanish in his daily life. Rather than simply using it as a way to connect with other Spanish speakers, Merida uses the language to bond with his family through playful, lighthearted banter and jokes. He also engages in regular language exchanges to continually improve his fluency.
Junior Aaryan Jasthi, who was born here, speaks English and Telugu, a language spoken in India by over 80 million people, believes that one of the advantages of being bilingual, is that it provides common ground when meeting other people who speak Telugu.
"It has helped me communicate with more people since it gives us something to bond over," he said.
Since Telegu is Jasthi's first language, taught to him by his family, he still speaks it every day. He values his ability to speak Telugu, especially when he and his family are in public spaces surrounded by non-Telugu speakers. 
Living in an English-speaking nation, it may be easy to lose sight of learning other languages. Recognizing the power of language as a tool for building connections with others, Jasthi understands the challenges posed by America's dominant use of English. 
The experiences of Robledo, Merida, and Jasthi highlight the importance of knowing a second language. They all agree that being bilingual is beneficial.
"Knowing multiple languages will always be useful in any circumstance and never a nuisance," Robledo said. "Communication is one of the best assets a human can have."
Leave a Comment
Your donation will support the student journalists of Van Nuys Senior High School. Your contribution will allow us to purchase equipment and cover our annual website hosting costs.
About the Contributors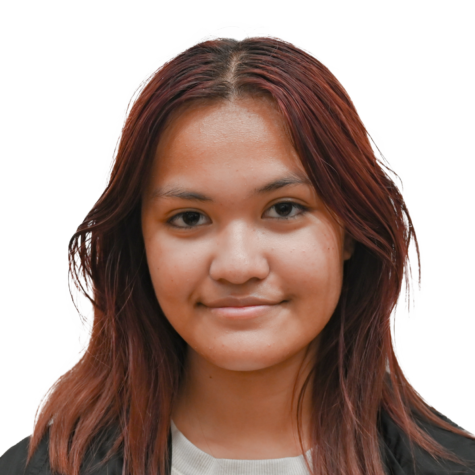 Rainielle Santos, Staff Writer
Rainielle Santos is a staff writer and a senior in her only year of journalism as a News/Features writer. Journalism aside, she is in the Medical Magnet and enjoys learning about current or upcoming trends on social media. Her hobbies involve listening to a variety of music, volunteering,  and studying medicine. She is currently involved in Key Club as a Lieutenant Governor for the CNH District and is President of the Filipino Culture club. Rainielle plans to attend a four-year university to continue her studies in medicine.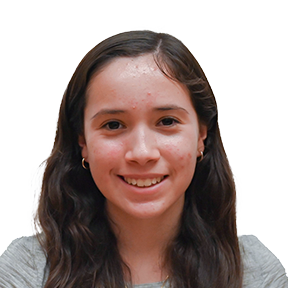 Mia Ramirez, Staff Writer
Mia Ramirez is a News/Features staff writer. She is a freshman in her first year of journalism. Outside of her work or the paper and website, she enjoys reading, listening to music, and binging Grey's Anatomy. Mia is a second-generation Mexican and is very close to her family. After high school, Mia plans to go to a four-year college and get a degree in communications.