The famous faces of Van Nuys High School
The famous alumni of Van Nuys High School and how they affect today's students
Marliyn Manroe:
Marilyn Moroe is a Hollywood legend and one of the most famous American actresses in history. Monroe was a popular actress, singer, and model from the 1950's to 1960's and her popularity continues to this day.
 She is best known for her roles in movies such as Gentlemen Prefer Blondes where she portrays the beautiful and comedic blonde. 
This iconic blonde walked the halls of Van Nuys High School during her sophomore year from the fall of 1941 to the spring of 1942. 
Natalie Wood:
Natalie Wood was born in 1938 and died in 1981. During that time she attended Van Nuys High School and graduated in 1956.
Natalie Wood was an actress who won many awards for her roles in movies like Rebel Without a Cause, Splendor in the Grass, and Love with the Proper Stranger.
Diane Baker:
Diane Baker is an American actress, producer, and educator. 
She is best known for her roles in The Diary of Anne Frank and the Journey to the Center of the Earth.
Baker taught at the Academy of Art University for over a decade and was also the executive director of the School of Motion Pictures-Television and the School of Acting.
She graduated from Van Nuys High School in 1956 at the age of 18 and went on to pursue her acting career that same year.
Paula Abdul:
Paula Abdul is a choreographer, singer, and actress. She was also a judge on shows like American Idol and The X factor.
Abdul was a choreographer for the La Lakers cheerleaders and later choreographed music videos for Janet Jackson.
Abdul attended Van Nuys High School and was a cheerleader and honors student. She graduated in 1980.
Joseph Gordon-Levitt:
Joseph Gordon-Levitt is an American actor born in 1981 who began acting in the early nineties.
While acting Levitt also attended Van Nuys High School and graduated in the year 1999. The same year he appeared in the movie 10 Things I Hate About You.
Levitt actually re-visited his alma mater in 2012 with GQ showing the magazine where his old classes were, bumping into current students along the way.
When seeing the list of famous alumni from Van Nuys High School students who want to pursue performing arts, such as Julian Pankowski, a sophomore in the Performing Arts Magnet, are given hope that they can one day do the same.
"It makes you think there's not just a one in a million chance. There are people who have come from here and done it." says Pankowski
Those who pursue the performing arts are aware of their chances of breaking into the industry, but junior Madison Cassie Jordan does not plan on letting that stop her.
"If you really want to do something you have to give it your all and even if your given nos you have to just keep it going" says Jordan
Pankwoski added on to this saying that there is always a level of doubt in his head when it comes to pursuing his dream career.
"There's always the 'your not good enough', there's the 'it's not gonna happen because of how hard it is' but then again Marilyn Monroe did it" says Pankowski
Leave a Comment
Your donation will support the student journalists of Van Nuys Senior High School. Your contribution will allow us to purchase equipment and cover our annual website hosting costs.
About the Contributor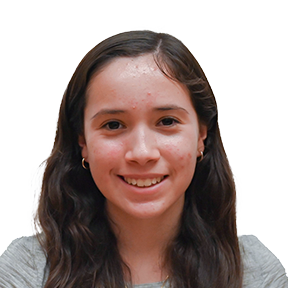 Mia Ramirez, Staff Writer
Mia Ramirez is a News/Features staff writer. She is a freshman in her first year of journalism. Outside of her work or the paper and website, she enjoys reading, listening to music, and binging Grey's Anatomy. Mia is a second-generation Mexican and is very close to her family. After high school, Mia plans to go to a four-year college and get a degree in communications.