Students defeat the faculty team once again
On Friday February 17, ASB held a student vs faculty basketball game in the big gym at lunch. 
The co-ed students who teamed up to take down the faculty were Josh Molina, Shahen Akopyan, Sodbayar Ganbat, Joshua Paramban, Earl Gervacio, Jeremy Rivas, Aiden Chin, Joselyn Giron, Katya Tapia, Cara Dechathong, and Jazmin Alejandre.
The faculty was made up of a variety of teachers and coaches, including our tennis coach, Mr. So, the volleyball coach, Mr. Becerra, history teacher, Mr. Doctor, history and ASB teacher, Mr. Ferrin, and social science teacher, Ms. Moore. 
Karen Grewal, a member of ASB who also plays on the girls varsity basketball team, and Devin Brown, who plays on the boys varsity volleyball team, were chosen to be the officials of the game.
Josh Molina gave the students their first points making a put-back shot, and Mr. Shano made the first points for the faculty, scoring a jump-shot. 
Mr. Ferrin was able to stop the students from scoring with his amazing defense, getting about 3 blocks against the students. To help the faculty team catch up to the students, Mr. Becerra used his height to his advantage, driving in on the students and getting him easy points.
Aiden Chin was capable of beating the teachers on fastbreaks, resulting in him scoring back to back layups. To end off the first half, Aiden scored a last second layup which was barely enough to put the students ahead, 16-14.
Mr. Docter showed his amazing basketball skills by being able to get past the students' defense, which gave him multiple chances to score in which he successfully made some shots. 
The students had great momentum in the last minutes of the game having an 8-0 run against the faculty. They defended the faculty team really well, and were making most of their shots. Josh Molina and Sodbayar Ganbat were main factors for the students' team, combining for 22 points.
However, the students' defense was spectacular, causing the faculty team to only score 8 points in the second half.
With a few seconds left, there was no time left for the faculty team to make a comeback, and the students took the win with a score of 30-22.
"The game was really fun and enjoyable. My favorite part was watching Ms. Moore playing because she looked like she was having lots of fun", said Jazmin Alejandre, a player on the students team. 
"It was really fun being the referee! I loved watching how Mr. Becerra was able to score so much, and all the blocks the faculty team had. The three pointers the student team shot were awesome to see as well," said Karen Grewal.
"We came into this game looking forward to having fun against our teachers. I think that the teachers played well, and so did the students. We all tried our best, and I was able to help the student team by scoring 14 points", said Josh Molina.
Although the faculty team lost, they were still happy with their performance and getting the chance to play against some of their students. The students also had a fun time playing against some of their teachers, and especially that they came out victorious.
Leave a Comment
Your donation will support the student journalists of Van Nuys Senior High School. Your contribution will allow us to purchase equipment and cover our annual website hosting costs.
About the Contributors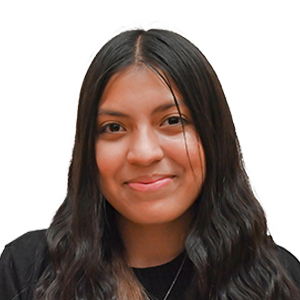 Isabel Valles, Staff Writer
Isabel Valles is a Sports writer in her first year of journalism. She is a daughter of immigrant parents from Mexico and is the youngest of two siblings. She has always been driven to succeed, carrying a 4.0 throughout middle school. Being Freshman Board President, she also plays on the JV girls' basketball team. Isabel wants to study criminology and plans on attending either the University of Maryland (UMD) or the University of Pennsylvania (UPENN). Outside of journalism, she enjoys reading, writing, and listening to music, enjoying the bands "The Neighborhood," "Stray Kids" and "ENHYPEN."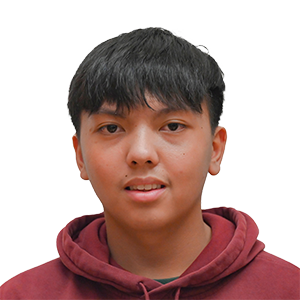 Jaden Gervacio, Staff Writer
Jaden Gervacio is a Sports writer. He is a freshman in his first year of journalism. Outside of school, he loves spending time with his pet chihuahua. He enjoys playing sports such as basketball and enjoys playing video games. He also likes to watch movies. His favorite is "Thor: Ragnarok." After graduating high school, he hopes to attend a four-year university.