Must Watch: Best Films for Valentine's Day
A curated list of exceptionally romantic films for February 14
When tasked with distributing recommendations for the perfect films with the perfect vibes, few genres are as hard to pinpoint as 'romances'. Being the lover of the unconventional and sometimes unpopular that I am, what I find to be 'romantic' may not pertain to a general public's view of the same thing. Though I have it in good faith that there are bound to be some films on this list that catch your eye. Love is apparently in the air, and my love language is movies, so here are some movies I consider to be the most romantic for this very romantic day:
In The Mood for Love (2000)
When posed with the self-assertive query "What's the sexiest film ever made?", I can only think of a few. To define a commanding aura that can somehow reign above others to proclaim the title of sexy, nonetheless sexiest, is tough because I can really have a hard time discerning – which is why the other options are also on this list. But to pick one, it'd be a disservice to sensual cinema at large to not cite the timeless, ever-beloved Hong Kong opus thats rung in the hearts and souls of film lovers for two decades now – Wong Kar-Wai's rich and restrained tale of unwanted passion, "In The Mood For Love".
  In 60s Shanghai, the man or Mr. Chow (Tony Chiu-wai Leung) has moved in a door down to the woman or Mrs. Su (Maggie Cheung). They are respectively married workaholics and book lovers whose absence of present partners lead them to turn to other aspects of life for tranquility. In a bold move from the both of them, they take solace in each other's own desperation and yearn, leading their supposedly innocent relationship to draw them farther from their already distant spouses.
   "In The Mood for Love" could be up for debate as a means of ranking its sensuality, considering its a romance film in which no romance is made on screen, not even a kiss shared. The potent emotions emitted in "In The Mood for Love''s slow and unfulfilled sequences between its leads, constantly on the brink of love, do not make for a conventionally accessible or satisfying love story. Rather, waiting to blossom to its fullest potential, it's a story about two lonely people under specific circumstances that lead their otherwise beautiful relationship astray – only to be remembered in the absence of noise or thought, like a memory you can't forget even if you wish you could. Its an impending and tumultuously unhappy film that may sour your mood if you understand or have felt the passion of attraction, but on a sad day, it can feel like the warmest 
embrace in the coldest winter storm.
Eternal Sunshine of the Spotless Mind (2004)
   Of course, what is love without hate? Happiness without sadness? Michael Gondry and Charlie Kaufman's "Eternal Sunshine of The Spotless Mind" is one of the most acclaimed and ambitious romantic tragedies ever put to film – or digital video circa '04.
  In this melancholic contemplation on the basis of guilt that comes from separation and the inherent hope it derives, we follow Joel (Jim Carrey, in his finest dramatic performance) as he inadvertently enters a traditional meet-cute with Clementine (Kate Winslet) on public transit. What we assume to be a schmaltzy, uninsured story of two young lovers is quickly turned on its head as it is soon revealed that Joel and Clementine have, in fact, already met.
  Not only have they shared a relationship spanning possible years but they both have internally suffered a multitude of repressive depression after their supposed flame had died out – and in an attempt to reconcile their broken hearts, have respectively undergone an experimental form of hypno-therapy as means to quite literally erase each other from their memories.
   This quasi-rom-com is a pitch-black surrealist, dramatic expose on the mind and how we think with our hearts and feel with our minds. It is a poetically profound story that is able to rigorously play on convention, enact beyond original concepts in excruciatingly artistic detail, and form a relentlessly human message that what doesn't kill you does in fact leave you the strength to persevere. Though realistically, history is bound to repeat itself isn't it?
Body Heat (1981)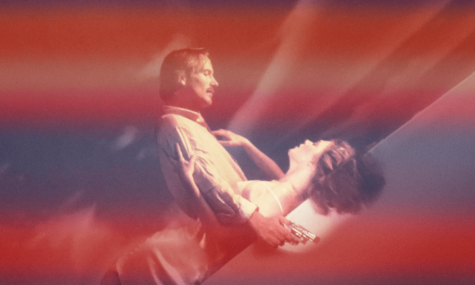 The erotic thriller, or the best thing put to film. If you love noir like myself, you know the only way to add yet even more stakes to an already edge-of-your-seat narrative is a gripping tale between characters of whom you're rooting for. Though "Body Heat", while suspenseful and sensual, is not a tale of two heroes. In fact, the leads of Lawrence Kasdan (The Empire Strikes Back) are quite the selfish characters.
   On the hottest day of the year, a hazy laziness reigns down on the musky Lake Worth beach. Shyster lawyer Ned Racine (William Hurt) basks in the beaming Florida sun as the astute and mysterious Matty Walker (Kathleen Turner) finds her way into his life. Being a married woman, Matty's persistent resistance to Ned's intrigant attraction leads to only the revving of more tension between them – culminating in an affair in which they both devise a plan to murder Mr. Walker as means of inheriting his illustrious property and wedding themselves in their own names. 
  "Body Heat" to this day feels like a film of a bygone era. It is simultaneously the greatest version of the neo-noir, the erotic thriller, and the affair drama – with a brash lens of radiant lighting, pink-colored-cloudy scenery, and some of the most passionate writing ever displayed in an American film.
   With a fantastic leading couple, a formidable sense of dread and pontificated sexuality, and a timelessly masterful soundtrack by John Barry, "Body Heat" will stand the test of time as one of the most assured and pronounced thrillers of its generation – and undoubtedly Kasdan's best directorial work.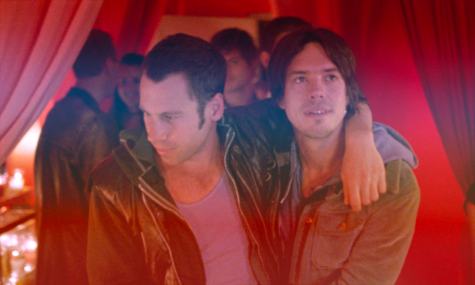 Shortbus (2006)
    Now in the fiery pit of carnal verboseness you can only deliver so much romance before your visual love language churns scummy and uninspired. Or so would be the case in the event that John Cameron Mitchell's 2006 masterclass in script-plus-actors "Shortbus" wasn't a film comprised of open homosexuality, innate psychological complexities, and a fair share of unsimulated sex scenes — for artistic reasons, of course.
   Jamie and James (Paul Dawson, PJ DeBoy) are a New York City couple who are considering opening their relationship. With the peculiar counseling of a self-proclaimed sex therapist, Sofia (Sook-Yin Lee), they embark on an expedition to the Shortbus, a flagrantly queer venue of which anything from live music to significantly promiscuous swingers can be found. With a slew of additional players including the reclusive Severin (Lindsay Beamish), Ceth with a C (Jay Brannan), and the investigative Caleb (Peter Stickles, whom I had the privilege of seeing in person alongside director Mitchell at an American Cinematheque Q+A back in August).
   What I believe makes the universal resonance of "Shortbus" so poetically unexpected is both its sense of diversity and uncompromising sense of self. Quite literally using a derogatory term for the gifted and challenged as a badge of honor, the film knows exactly what it is and is proud of it. Its a definitively essential film with one of my favorite screenplays/ensembles ever put to screen.
   With its illustrious color palette, soul-soothing folk music, consistent comedic potency, and heart-wrenching character revelations – "Shortbus" is an idiosyncratic piece of true American youth and love. Ranking in my favorite films of all time, somewhere in the Top 10.
   It is completely understandable if this film is not for you. I don't expect many to be as open to watching this as the cast and crew were making it. But I hold it in a very high regard as a fantastic piece of romance, drama, and everything in between. Yes, its very confrontational but the last thing it is is judgemental.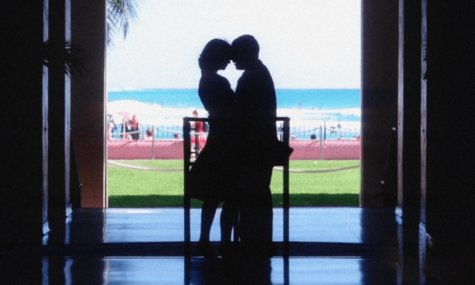 Punch-Drunk Love (2002)
   It truly saddens my soul that many of us have subscribed to the preconceived notion that Adam Sandler is incapable of delivering a proper dramatic performance. It also begrudges me when others cite "Uncut Gems" as the evidence to repent that claim. While I love "Uncut Gems", if you were to ask me for the definitive example, the elevator pitch of Sandler's sensational work: "Punch-Drunk Love" from 2002 takes the cake, point blank, period. Not only proving to be an above-talented exemplar of humility and profound anger but delivering one of the most inherently genuine and humane performances of the century. Yes, I mean that.
   Barry Egan (Sandler), a timid and neuro-atypical individual devotes his mundane minutes to clocking in and out of his self-employed workhouse somewhere in the valley. His peers frighten him, his sisters emasculate him, it seems the world is a speeding bullet and Barry can only be caught in its perpetuating crossfire — until Lena (Emily Watson) enters his life . . . or driveway. Both oddities to the people around them, they revel in each other's inner serenity as the scarring and stressful nature of their surroundings blossom into overexposed light and color. 
   Maestro Paul Thomas Anderson's ode to the Hollywood romance is one of brute extravagance and humanity, acting as both an adrenaline-rushing drama about the psyche of a lonely and tortured man, and the strength love brings him to take a stand for the first time in his life.  
   Fluorescent indigos and passionate pinks swell the screen with blossoming proportions. Love fills the frame and our lead's unconventional yet unconditional flame burns through the filters of genre, cliche, and question. It's pure emotion brought to the screen literally and metaphorically (i.e. the frequent color splotches and gradients that act as interludes for the soundtrack).
   With its heart-rooted story, exceptionally delivered performances, and soul-searing score courtesy of musical legend Jon Brion, "Punch Drunk-Love" is a profoundly comforting and distressing tale of unearthed intimacy and understanding — and for my money, the greatest love story ever told.
Leave a Comment
Your donation will support the student journalists of Van Nuys Senior High School. Your contribution will allow us to purchase equipment and cover our annual website hosting costs.
About the Contributor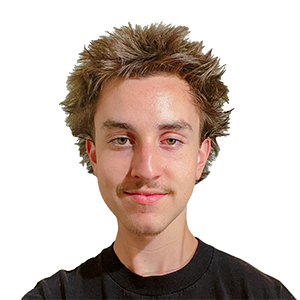 Dashiell Dekker, Arts & Entertainment Co-Editor
Dashiell Dekker is the Arts and Entertainment Co-Editor. He is a senior in his fourth and final year in high school journalism. His innate passion for media resonates in his film reviews, which he is consistently writing. He hopes to carry his affinity for entertainment journalism into the future, but above anything else, he aspires to be a director.