All I want for Christmas is $$$
The yearly earache has some interesting statistics on what makes it so popular.
It's that time of year again. No, I'm not talking about that warm place by the fire or family get-togethers or any of that holiday rigmarole, really. I'm talking about the true terror of the holiday season, the one thing that is impossible to avoid no matter what you do or where you go. I'm talking about Mariah Carey's All I Want For Christmas Is You.
The holiday earworm has been haunting us since 1994, and since then, it has made its creator $60-$70 million dollars total, at about $2.5 million dollars a year. According to Billboard, the song has had 103.3 million streams on the streaming charts, as of last year. This amounted to 2.4% of the total holiday song streams last year. Mariah Carey's version remains the most popular; it makes up 81.8% of the total streams, above Michael Buble's and Justin Bieber's versions.
"I think it's so popular because it's been so overly played by everyone, due to the fact that it's catchy and it gives off that Christmas vibe." says junior Cameron Camarena. "It's more poppy, kind of a more current-time type of poppy. All the other Christmas songs are old, good time songs. This one kind of brings it out. The beat is there, it's cheery, it's just out there.
No matter what the world throws at us, whether it be a stressful amount of homework in the weeks leading up to finals or a worldwide pandemic, the one constant that will always be with us during wintertime is All I Want For Christmas is You. 
Leave a Comment
Your donation will support the student journalists of Van Nuys Senior High School. Your contribution will allow us to purchase equipment and cover our annual website hosting costs.
About the Contributor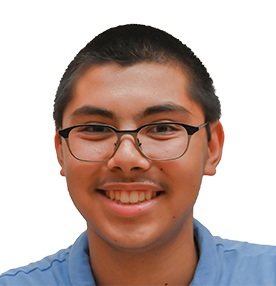 Daimler Koch, Staff Writer
Daimler Koch is an Arts and Entertainment writer. He is a junior who is in his first year of journalism. Besides drawing and running his own newspaper, Daimler is a huge Disney fan and enjoys all things Disney related. He is currently the Director of the Van Nuys High School Math Tutoring Center, where he and other tutors help students who are struggling with their basic math skills. He plans to go to college and pursue a career working for Walt Disney Imagineering in Glendale, California.