Black Panther: Wakanda Forever is a somber tribute to Chadwick Boseman
It can't keep up with the original, but Wakanda Forever is still the MCU's best hope for setting up Phase 5.
It's no surprise that the MCU has been on a downturn lately, with many Phase 4 movies and shows receiving flak from fans (such as Thor: Love and Thunder and She-Hulk). Thankfully, though, there have been some bright spots in recent years, such as Spider-Man: No Way Home and WandaVision. Black Panther: Wakanda Forever falls somewhere between those two groups.
Before we move on to the review, however, we need to address the pressure that this movie is under. First, obviously, the pressure of this movie to potentially save the MCU. As mentioned earlier, fans haven't been exactly impressed with Marvel lately, and this is the last major film in Phase 4, so Marvel needed to stick the landing with Wakanda Forever. In addition, there was the pressure to do the death of Chadwick Boseman justice, to honor him properly while balancing the rest of the movie out. The film handles both pressures very well.
Black Panther: Wakanda Forever follows Shuri (Letitia Wright) and Queen Romanda (Angela Bassett) mourning the death of T'Challa, with Shuri especially struggling to move on. At the same time, various world powers are struggling to secure vibranium at all costs, and caught in the middle of the conflict is Namor (Tenoch Huerta), ruler of a vibranium-rich undersea empire. He goes to Wakanda to seek help from them…but with a startling request: bring the scientist who made a vibranium-seeking machine for the US, Riri Williams (Dominique Thorne), so that Namor can kill her. 
Wakanda Forever is fantastic in continuing the stories of the characters from the first film. The humor and the empathy that make up the characters' dynamics are extremely well preserved, and it's fun watching them come alive on the screen once again.
I know that there's been some concern lately over Marvel's CGI quality (just look at the early complaints over She-Hulk). If this is a major worry for you, you have almost nothing to fear with Wakanda Forever. The CGI is very well done for a Phase 4 Marvel production, and it shouldn't be the one factor that holds you back from watching the film.
I would be remiss if I didn't mention the actors in this film and how well they performed their roles. Angela Bassett is the standout star for me; she replayed her role of Queen Romanda with a lot of strong emotion. Letitia Wright and Tenoch Huerta were pretty good, too, but I would give the slight edge to Wright if I had to choose which one was better. Dominique Thorne was okay, at best. Acting wasn't a big problem in this movie; it didn't distract or pull back much from the film's narrative.
Of course, the elephant in the room is Chadwick Boseman's death, and how well Wakanda Forever handled it. Let me reassure you, this film handles the matter perfectly. It wasn't overacted and sarcastic, nor was it tossed to the sidelines after the first two minutes. In fact, the mourning over T'Challa literally bookends the movie, with the first and last ten minutes being almost entirely dedicated to the memory of the first Black Panther.
Unfortunately, this is where the movie starts to falter. As respectful as the whole tribute to T'Challa was, it made the whole film much more somber than the first. Some people might like this fact, but I don't. There are only three or four true action scenes within Wakanda Forever, and even then the pace of has been slowed down dramatically. The climax, especially, felt kind of anticlimactic, in a way that made me feel that if it had just been tweaked a little bit more, it would have achieved perfection.
Boseman's death is a double-edged sword for this movie. On one hand, it allowed not just Marvel fans but the entire world to pay tribute to him and his character on screen, while pushing the other characters to their emotional limits. On the other hand, it weighed down on Wakanda Forever, stealing some of the energy that was ubiquitous in the first film.
Did the film pay proper tribute to Boseman and T'Challa? Yes, 110%, absolutely. Did it save the MCU? I would say it did…but just barely.
Black Panther: Wakanda Forever can't touch the first film, no matter what. But, for what it's worth, it's not a bad end to Marvel's Phase 4.
Final Verdict: 8/10
Leave a Comment
Your donation will support the student journalists of Van Nuys Senior High School. Your contribution will allow us to purchase equipment and cover our annual website hosting costs.
About the Writer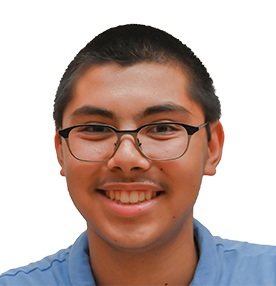 Daimler Koch, Staff Writer
Daimler Koch is an Arts and Entertainment writer. He is a junior who is in his first year of journalism. Besides drawing and running his own newspaper, Daimler is a huge Disney fan and enjoys all things Disney related. He is currently the Director of the Van Nuys High School Math Tutoring Center, where he and other tutors help students who are struggling with their basic math skills. He plans to go to college and pursue a career working for Walt Disney Imagineering in Glendale, California.