Yonder Coffee: a must-visit cafe in the valley
This modern and slightly hidden cafe serves great coffee and provides an amazing atmosphere to relax and study.
Many of the popular and authentic coffee shops like Philz or Alfred's Coffee are placed in areas far from Van Nuys. Those shops are also too inconvenient to drive to when wanting a quick pick-me-up coffee or matcha latte. Some may argue that Starbucks is the best place to pick up a quick coffee when you're in a rush. However, for the money you pay, you'll only get an overpriced, decent-quality drink.
Yonder Coffee is a great shop to not only get quality coffee in a nearby area, but to also study or catch up with friends. The atmosphere that this establishment provides makes it the perfect place for these types of activities.
Although the shop is slightly hidden in the corner of surrounding stores, the area has a large and open parking structure. Unlike other niche and small coffee shops in the valley, Yonder provides easy parking. Without having to pay at a parking meter on a busy street, this cafe is even more convenient being in an easily accessible lot. Not only does the parking cater to many customers, but the atmosphere and drinks do as well. Once you enter the cafe, the lively workers are there to welcome you, with seating and tables available all around. 
The menu provides the standard coffees such as cappuccinos, lattes, cold brews, mocha, americanos and other non-caffeinated drinks like chai lattes and hot cocoa. They also serve my personal favorite–matcha latte. Unlike many cafes they even serve pastries such as croissants, banana bread, muffins, coffee cake and donuts. Although on some occasions small dessert and pastry vendors set up in the cafe if you prefer sweeter treats on the side of your coffee. 
If the wide variety of drinks and pastries don't please you, the cafe furnishes a variety of seating options. Whether you prefer to sit inside with the smell and sound of coffee being made or  relax outside, Yonder provides both atmospheres.  The patio creates a nature-esque vibe of relaxing ambience, great to study or catch up with friends in. The cafe's set-up and location is accommodating to many customers but they do not provide a restroom inside, rather you have to circle to the back of the shop to find it. Nonetheless, if having a restroom nearby isn't a problem, Yonder is a cafe I highly recommend. 
When it comes to finding a clean cafe with quality coffees and matcha lattes nearby, I tend to be very particular. But Yonder is one of the few places I choose to go to over Alfred's or Starbucks. Many friends I bring to the cafe also continue to come back when they want a quick coffee or need a place to study. One customer on Yelp shares, "It was my very first time trying Yonder and the space is what first got my attention. It was so clean and simple and I immediately felt cozy and at home! The coffee was incredible as well which is really why I came!" 
So, if you want a new cafe to try out or find a cute space to study, Yonder is a great place to visit. It is located at 9028 Balboa Blvd Northridge, CA 91325 and they're open from 7am-6pm on Monday-Friday and 8am-6pm on Saturdays. 
9/10 strongly recommend visiting this shop   
Leave a Comment
Your donation will support the student journalists of Van Nuys Senior High School. Your contribution will allow us to purchase equipment and cover our annual website hosting costs.
About the Contributor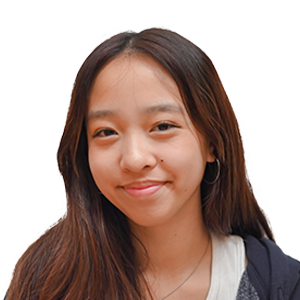 Katrina Gomez, Arts & Entertainment Editor
Katrina Gomez is the Arts and Entertainment Editor. She is a senior in her first year of journalism. In her free time, she enjoys going thrift shopping or grabbing boba with friends. She also really enjoys listening to R&B music and jazz. Some of her favorite artists are Steve Lacy, Laufey, SZA, and Ella Fitzgerald. She likes to hang out in cafes where she can study and read books to wind down. After high school, she plans going to a university or college to pursue a career in nursing.