Quick Take 6
Daydreaming is actually awesome
Daydreaming is perhaps the quickest and best way I get anything done.
Finding ideas can be rough. That's why I like daydreaming.
Seriously, daydreaming is one of the best ways to get started on something. Before this, I was honestly just sitting here before the computer, thinking of something to write about, when I shifted my gaze over to the computer next to me. It was a perfect canvas to paint out what I was going to put onto this blank document.
It's not stalling the inevitable, by any means. I certainly did not have a plan for how this article was going to go before, well, just a few minutes ago. 
Daydreaming for me is important not just because it provides relief from the world lying before me. It's a quick, convenient way to regroup my thoughts and come back refreshed in a few minutes.
Take homework, for example. Last night, I found myself trying to wrap my mind around a certain question, and I just couldn't understand it, no matter how hard I tried. Finally, I gave up and started to daydream. Five minutes later, I was still in dreamland, but I finally snapped out of it a few seconds later. 
Far from feeling guilty and lost, though, when I returned to the real world, I felt great. In fact, I felt as if I had an extra burst of energy when I started doing my homework again. The question that I had been stuck on earlier was taken care of within ten minutes.
I don't know why daydreaming gets a bad rap from adults. Well, okay, I do. They see it as a waste of time, and in my opinion that certainly can be true, especially if you don't have an end goal in mind. 
Based on personal experience, however, I feel like daydreaming has its uses. It just takes a responsible, knowing mind to keep itself in check, that's all. 
Just don't use it as an excuse for, say, why you didn't get your homework done. Trust me, daydreaming is not useful in that way.
Leave a Comment
Your donation will support the student journalists of Van Nuys Senior High School. Your contribution will allow us to purchase equipment and cover our annual website hosting costs.
About the Writer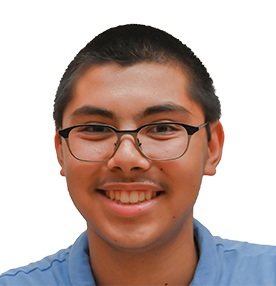 Daimler Koch, Staff Writer
Daimler Koch is an Arts and Entertainment writer. He is a junior who is in his first year of journalism. Besides drawing and running his own newspaper, Daimler is a huge Disney fan and enjoys all things Disney related. He is currently the Director of the Van Nuys High School Math Tutoring Center, where he and other tutors help students who are struggling with their basic math skills. He plans to go to college and pursue a career working for Walt Disney Imagineering in Glendale, California.