Don't get tricked by your treats
Increasing occurences of altered candy leaves parents and teens worrying. Instead of traditional trick-or-treating, here are some safer alternatives.
The day has come. I slip on my costume and grab a bag for my candy, hoping to get lots of Sour Patch Kids. I walk up to the door of a spooky house and beg for those sweet treats. 
However, shocking criminal reports from the past few years shatter this naive perspective. Countless scandalous statistics indicate that the infamous tale of Hansel and Gretal may serve as less of an entertaining narrative and more of a warning for children and families planning to Trick-or-Treat this Halloween. 
While candy is a delicacy loved by all, not everyone is for the idea of trick-or-treating. Last year, a needle was found in a Kit-Kat that had been tampered with in Ohio. In an incident in 2018, the Hoosick Falls police chief stated that a child's Almond Joy had a needle inside of it as well. Because of these occurrences, parents have become more hesitant about trick-or-treating. It makes sense that parents wouldn't want their kids to participate in this activity if they get a nasty trick instead of a treat.
The idea of children going door to door in costumes to collect candy from strangers seems strange outside the context of Halloween. Not many people stop to reflect on the dangers of this activity due to the idea that Halloween itself is filled with other various festivities that often outshine the potentially unsafe practice of trick-or-treating. 
If an individual were to visit an older person's house, they might be given some candy that doesn't look familiar, a brand of candy they have never heard of. And with candy that doesn't look familiar, it is much easier for people to alter the original because the individual receiving it doesn't know what it's supposed to taste like.
Compared to familiar candies that are safely wrapped, non-branded candy is an easier target for the insertion of hidden objects and drugs.
Some parents don't want their kids to be trick-or-treating, so they often resort to safer but similar experiences such as "Trunk or Treating". This is where parents meet up with their friends in a parking lot, open their car trunks, and let their kids trick-or-treat from their cars. It's safer and more sociable for both parties involved. 
Another popular and safe way to celebrate Halloween is to spend the day at "Oogie Boogie Bash" at Disneyland's California Adventure. The Disney experience comes with trick-or-treat trails, parades, Disney villains walking around, and access to attractions after hours. 
Families can also go to their local pumpkin patch, Halloween fair, or mall for a worry-free trick-or-treating experience. Parents can trick-or-treat with their younger kids to ensure nothing goes wrong and inspect their children's candy to see if any candy wrappers look tampered with. 
But isn't it sad that we have to do that? Tampering with candy is so easy, yet so lethal. It's a shame on our society that parents constantly need to check what their children are receiving. 
Parents shouldn't be in fear for their kid's life during Halloween. This holiday was meant to overflow with joy, laughter and delectable treats. But instead, sick individuals who prey on the vulnerability and naivety of children have made trick-or-treating an activity that has to be intensely monitored. With that said, make sure that you check your candy. Even though tampering with candy is wrong, the only way of preventing it is constant surveillance.
Leave a Comment
Your donation will support the student journalists of Van Nuys Senior High School. Your contribution will allow us to purchase equipment and cover our annual website hosting costs.
About the Contributor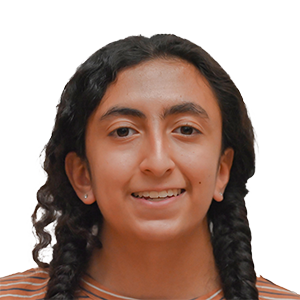 Docette Danialypour, Staff Writer
Docette Danialypour is an Opinion writer. She is a freshman in her first year of journalism. Outside of journalism, she enjoys watching movies, playing tennis, crafting, listening to theme park ride soundtracks, and going to Disneyland. She hopes to become a movie director in the future and currently writes, produces, edits, and directs her own short films, starring her two younger brothers. She is inspired by the hilarious skits on Saturday Night Live and the great works of Steven Speilberg and Taika Waititi.