The Wolves reign over the Regents and secure a homecoming win
FOOTBALL | On Friday, Oct. 14, the Wolves plays the Reseda Regents during the homecoming game, securing their second win of the season with an end score of 16-30.
The bottom line | The football team played the Reseda Regents and won with an end score of 16-30 on Oct. 14 at the homecoming game.
Highlights |
There were four touchdowns by Owen Mitchell (#11), Nathan Velasco (#12), Gideon Dela Torre (#22), and Devin Hoohooli (#4)
There was an interception caught by Daniel Hernandez (#24) at the beginning of the game which boosted the team's morale.
There was a deep pass from Owen Mitchell (#11) and was caught by Nathan Velasco (#12) leading to a touchdown by Velasco.
Yannis Boudiab (#2) scored a field goal.
David Terzian (#17) held up the defense line against the Regents.
What's Next? | After their second win of the season, the boys look forward to continuing the hard work and improving every day for the playoffs. Their next game is a home game against the Canoga Park Hunters on Oct. 21 at 7 pm.
The Word On Campus | "This game, we had a lot on the line for us. We wanted this win. Not only for the people in the crowds but for the people who couldn't be with us like Christopher Garcia, who got injured, our coaches who also couldn't be here with us, and other key players that are now ineligible." Linebacker Eric Heng (#25) said. "Just super proud of the team and that we were able to make a bit of history by winning compared to previous years. We still have a good amount of the season left, so I hope we get to shock people by getting more wins."
 Our Thoughts | The boys continue to improve and impress as each game comes and goes. The homecoming game was indeed a show of that and their teamwork and game plan continue to define itself. However, as we continue on to the rest of the season, we do hope they don't get too cocky, which can ultimately be the cause of their downfall. Still, we hope the boys the best and look forward to their upcoming games.
Leave a Comment
Your donation will support the student journalists of Van Nuys Senior High School. Your contribution will allow us to purchase equipment and cover our annual website hosting costs.
About the Contributor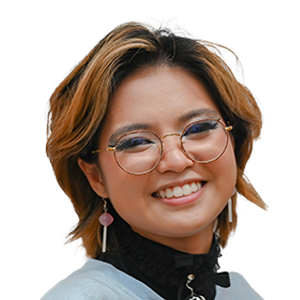 Beverly Regino, Creative Director
Beverly Regino is the Creative Director for her third and final year in journalism as a senior. She is in charge of photography, layout, graphic design, and social media. An artist at heart, her main passions include drawing, painting, and dressing up, with a side of playing single-player story-driven video games and listening to music. After graduating, her goal is to get into either college: ArtCenter College of Art and Design or Laguna College of Art and Design and pursue a job as a concept artist for video games and film. But of course, her main dream consists of owning at least two high-quality light sabers and running away into the sunset with the love of her life, Bella, her white chihuahua.