Racism: Alive and well behind the scenes at City Hall
Openly racist remarks from three Hispanic L.A. City Council members were leaked in a recording, forcing former Council President Nury Martinez, who represents much of Van Nuys, to resign her post.
The explosive secret recording of a conversation laced with racism and obscenity between three members of the L.A. City Council was leaked on Sunday night, Oct. 9 — a year after it took place — and outrage quickly spread like wildfire all over Los Angeles and the nation.
During the conversation between then-Council President Nury Martinez and Latino leaders Kevin Leo and Gil Cedillo, Nury made prejudiced statements about Councilman Mike Bonin's black adopted son, who is merely three years old. In a mocking tone, she said, "parece changuito," which translates to "like a monkey", and even goes as far as to say "negrito accessory, like on the side." More concerningly, she went on to compare Bonin's son to a Louis Vuitton handbag.
It's appalling that she even insisted on physically abusing his son, when she said, "This kid needs a beatdown. Let me take him around the corner, I'll bring him right back." It is unimaginable what the family might be going through at this moment. Vocalizing a racist remark about someone is dehumanizing to begin with, but doing the same to someone's child is simply on another level of downright abhorrentness. Earlier this week, Bonin made a public statement regarding his family's thoughts on the concern at hand demanding Nury's resignation along with the resignation of other officials in the recording.
The fact that such a woman was our council president for over nine years is baffling. Especially given that she represented the district containing Van Nuys High School, which prides itself on the incredible diversity of its student body.
Martinez issued an apology statement on Sunday after the article was published online, saying, "In a moment of intense frustration and anger, I let the situation get the best of me, and I hold myself accountable for these comments. For that I am sorry." A councilwoman and president who couldn't control her words was calling the shots for city budgets and creating state and local laws! Her apology statement wasn't even genuine,
And it's not only Nury Martinez – she's just one of the members in this racist circle within the council whom we call "city council members." This circle also includes councilmen Kevin Leon  and Gil Cedillo, who were heard on the recording to have made and gone along with racist comments about Bonin's adopted son. The recording that was leaked a few days ago was originally a discussion about redistricting. In reality, it spiraled into something much more unsightly as she began to unleash her "intense frustration and anger." The fact that this councilwoman sat on the throne for such an extended period of time only goes to show that bigotry and xenophobia still run deep out of the public eye.
It is undeniable that this situation is already looking ugly enough for the former city council president, but the plot thickens. This is  a politician who's racist to her own people. In the same recording, she is once again caught making a racist comment about L.A. District Attorney George Gascon and Oaxacans declaring, "F— that guy … he's with the blacks." This observation about Oaxacans shows how unhinged politicians can be in their quest for power.
As if she could provide an excuse for such revolting actions, as she was stepping down she asserted, "My work speaks for itself. I've worked hard to lead this city through its most difficult time." She provided unrelated details about her lengthy term and "hard work" in a slothful effort to lead listeners onto a different topic.
View Comments (1)
Your donation will support the student journalists of Van Nuys Senior High School. Your contribution will allow us to purchase equipment and cover our annual website hosting costs.
About the Contributors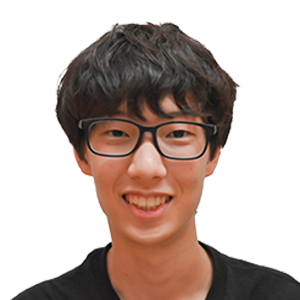 Baron Kim, Online Editor-in-Chief
Baron Kim is the Online Editor-in-Chief. As a sophomore, this is his first year in journalism. He enjoys playing drums, along with reading manga and true crime. Apart from journalism, he is involved with the ACSL as the club founder and president, and the sophomore board as the vice president. He is also involved in JSA as the secretary and the director of debate. He aspires to pursue his calling in computer science by attending a 4-year university and majoring in cybersecurity.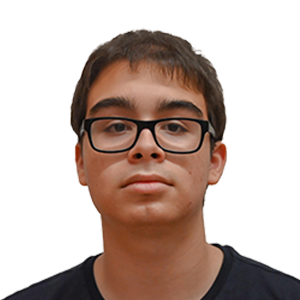 Cristian Mejia, Associate Online Editor-in-Chief
Cristian Mejia is the Associate Online Editor-in-Chief. He is a sophomore in his first year of journalism. Aside from journalism, he is vice president of the ACSL club and enjoys coding projects. After graduating high school, he plans to attend a four-year college and major in computer science.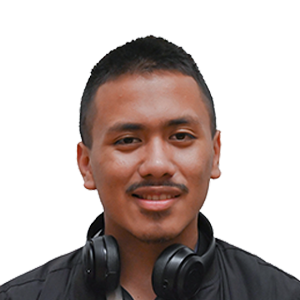 Diego Aguirre, Layout/Graphic Designer
Diego Aguirre is a Salvadoran immigrant who is a graphic designer in his first year of journalism as a senior. He is also a digital illustrator. His work has appeared in the print edition over the last two years. When he is not busy making the next design for a piece or fixing templates, watching motorsports — F1, WEC, and NASCAR — take up his time, alongside his art and mechanical studies. Currently a member of SkillsUSA, he also sings in the choir among the many activities that fill his schedule and that make his life busy and fun.