Beyonce's long awaited album "Renaissance" has fans everywhere feeling exhilarated
Beyonce has finally released her seventh album "Renaissance" on July 29, introducing a new groove and vibe she hoped fans would feel "as unique, strong, and sexy as you are."
The album features sixteen new songs with up-and-coming artists such as NOVA, Honey Dijon, BEAM, Grace Jones and Tems. Fans have been anticipating a new album for years, and the Queen Bey (as fans like to call her) has delivered a masterful work that should make all feel liberated, strong, and confident. Although the wait was dreadful for many Beyonce fanatics, she was able to capture moments during the peak of the pandemic in her music. "Creating this album allowed me a place to dream and to find escape during a scary time for the world," she stated. Through that judgment-free space, she was able to capture the feeling of freedom, her own plane of existence to scream and release. 
Many Beyonce fans loved "Renaissance" due to her new style in techno and house music. She states that the most important aspect in creating the album over the course of three years was to cut loose and find "a place without judgment". One of the most popular songs off the album, "BREAK MY SOUL," creates an ecstatic anthem that fans all over social media platforms are using to spread that feeling of liberation and confidence. Along with anthems of freedom, Beyonce sings to a celebration of loving yourself in your own skin. In the song COZY she sings, "Cause she comfortable, comfortable in my skin, cozy with who I am". Along with these upbeat anthems, she features slow and soft moments alike, in her song "PLASTIC OFF THE SOFA." In this song Beyonce showcases her smooth vocals and riffs that make fans and nonlisteners alike fall in love. As she sings the lyrics, "Say you won't change, I love the little things that make you, you..the rest of the world is strange, just stay in our lane.", this gives listeners that feeling of having someone to lean on in times when you don't feel secure or loved. Along with these songs and many others on the album, Beyonce has turned to lighten the mood and showcase music for the dance floor and pay tribute to queer culture. The new style and disco grooves that Beyonce has released has many fans excited and fulfilled after the long wait of her seventh album. 
Fans feel empowered with the upbeat sounds and grooves each track releases, and they are not shy to share their love for her new approach all over social media platforms. Some believe the songs are too messy or different from her previous mellow songs, but most fans are quick to back her up. One user on TikTok shares, "If you don't like Beyonce's new album…it's not for you babes…it's for the girls!" On top of that, fans are even more excited after her announcement of "Renaissance" being part one of a "three act project." On her website, she details more about the intentions and thought process that went into creating this beloved album as she wrote, "This three act project was recorded over three years during the pandemic. A time to be still, but also a time I found to be the most creative." She continues to add, "My intention was to create a safe space, a place without judgment. A place to be free of perfectionism and overthinking." And her album did just that. Beyonce breaking from her ideal style allowed her to grow as an artist and through the process she found songwriting "A beautiful journey of exploration".
Leave a Comment
Your donation will support the student journalists of Van Nuys Senior High School. Your contribution will allow us to purchase equipment and cover our annual website hosting costs.
About the Contributor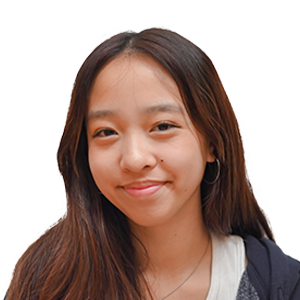 Katrina Gomez, Arts & Entertainment Editor
Katrina Gomez is the Arts and Entertainment Editor. She is a senior in her first year of journalism. In her free time, she enjoys going thrift shopping or grabbing boba with friends. She also really enjoys listening to R&B music and jazz. Some of her favorite artists are Steve Lacy, Laufey, SZA, and Ella Fitzgerald. She likes to hang out in cafes where she can study and read books to wind down. After high school, she plans going to a university or college to pursue a career in nursing.