In just 3 days after the Sept. 9th release of the highly anticipated "Splatoon 3", over 3.45 million copies were sold in Japan, and many fans from all across the globe have expressed their delight over its release. But what really makes a game of squids and ink so special?
The first game of the series was released in May 2015, selling over 4 million copies and ranked as the 6th best-selling game for the Wii U. Though its announcement surprised many gamers, once the trailers and demos were released, the game unforgivingly topped the chartsand sold millions of copies. The concept of a paintball-esque shooter where you played as squid-like humanoids who could hide in ink made gamers enthralled by such a new and fresh concept. Clearly, Nintendo was smart to give the game a chance to blossom, as the franchise sold 18.25 million copies worldwide (not including the recent release of Splatoon 3).
Now, the game is back and as strong as ever, with new weapons, maps, modes, gear, and much more.
Remember Salmon Run? If you don't, it was a limited-time event in "Splatoon 2";a co-op mode where up to four players would defeat salmonids and collect power and golden eggs, then deposit them in an egg basket. Splatoon devs (developers) underestimated the popularity of the event, thus bringing it back full-time in "Splatoon 3".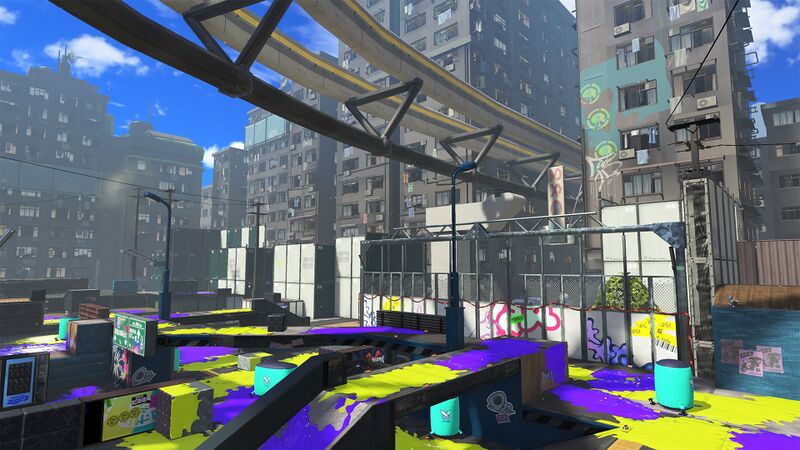 As for maps, 5 new ones have been added: Eeltail Alley, Hagglefish Market,  Mincemeat Metalworks, Scorch Gorge, and Undertow Spillway.
New customization options were added as well — beyond just new hairstyles and legwear. Now you're able to play as an octoling without paying for an expansion pack. Awesome, right? Not to mention the fact that the customization screen doesn't ask you to choose between "boy" and "girl" anymore, instead asking you to choose between a "masculine" and "feminine" style. The gender lock (as in items being available to only boy characters and vice versa) was removed for hairstyles and legwear. Though this difference can still be seen in the thickness of the eyebrows, even changing "choosing your gender" to "choosing your style" makes for more inclusive gameplay.
Speaking of style, new clothes and gear were added to keep your inkling or octoling looking fresh. Fashion has always been an integral part of the franchise, allowing players to express themselves through their characters. Plus, it's really cool walking through Splatsville and seeing other players look so fashionable.
Though fans were skeptical about a third game being added to the franchise, this fresh coat of ink has taken the world by storm and has splatted its way into the hearts of new and old players alike.